The 2nd audition winners are expected to join as new voice cast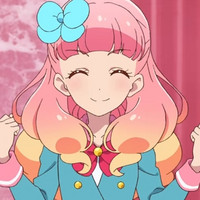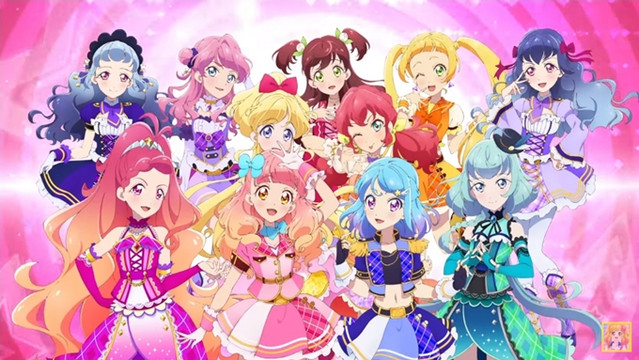 The official YouTube channel for the highly successful idol anime/trading card game franchise Aikatsu!
has started streaming a 160-second sneak peek clip for its ongoing TV anime Aikatsu Friends!'s
forthcoming second season ~Kagayaki no Jewel~ (The jewel with brilliance) to premiere in Japan
on April 4, 2019.
In addition to the grown-up regular characters (the second season is set two years after the first),
the video also introduces two new idol characters: Hibiki Tensho (CV: Yoko Hikasa) and Alicia Charlotte
(Saori Ohnishi).
In the season season, the two protagonists Aine Yuuki (Akane Matsunaga) and Mio Minato (Ibuki Kido)
are in the first grade at Star Harmony Academy's high school section, alongside Maika Chono (Karen
Miyama), Ema Hinata (Yui Ninomiya), Sakuya Shirayuri (Emiri Suyama), and Kaguya Shirayuri (Yuuki
Kuwahara). The Shirayuri twin sisters have transferred from the first season's Tsukiyono Academy.
One day from the sky, Hibiki Tensho, an Aikatsu artist who has performed "Space Aikatsu!," suddenly
appears before Aine and Mio. The "Jewling Dress" that Hibiki has can be worn only by selected idols,
and her previous two-member Friends unit with Alicia Charlotte has become a legend. In order to fulfill
her wish, Hibiki needs Aine and Mio's "Tomodajikara" (Friend Power)...!?
2nd season Key visual
【新展開!】2019年4月より「アイカツフレンズ!〜かがやきのジュエル〜」の放送がスタートします☆ https://t.co/wDYn161oag pic.twitter.com/V2d45azyTP

— アイカツフレンズ!&アイカツ!&アイカツスターズ!アニメ公式 (@aikatsu_anime) 2019年1月28日
And the Aikatsu! trading card game will also start a new session with the same name on March 28, 2019.
PV
---
The Aikatsu! franchise was launched in October 2012, and will celebrate its seventh anniversary in
October 2019. Its trading card game series has shipped 290 million cards as of January 2019. Following
the commercially successful first installment Aikatsu! (2012-2016) and the second installment Aikatsu
Stars! (2016-2018), Aikatsu Friends! premiered in Japan in April 2018.
Japanese comedy duo Tanpopo visits Bandai Namco Pictures to learn about the Aikatsu! franchise.
---
Source: "Aikatsu" franchise official YouTube channel
(C)BNP/BANDAI, DENTSU, TV TOKYO (C)BANDAI