Mitsuru Hongo (Crayon Shin-chan, Outlaw Star) serves as director at Ajiado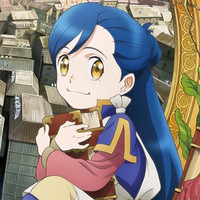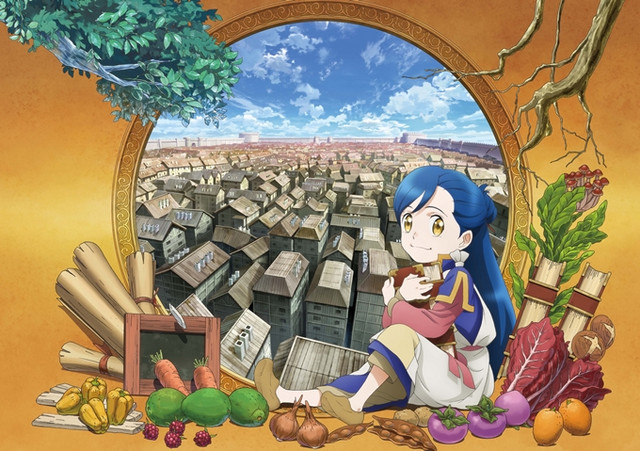 Happinet Corporation (Bandai Namco Group) announced today that a TV anime adaptation of Miya Kazuki's
"biblia fantasy" light novel Honzuki no Gekokujou: Shisho ni Naru Tame niwa Shudan wo Erande iraremasen
(English edition title: Ascendance of a Bookworm) is now in the works. The anime's official website and Twitter
also open with a 90-second teaser PV introducing its two main characters: the protagonist Maine (CV: Yuka
Iguchi) and the chief priest Ferdinand (Sho Hayami). Its broadcast scehdule has not yet been announced.
Main staff:
Director: Mitsuru Hongo (Crayon Shin-chan, Outlaw Star)
Sub director: Yoshiki Kawasaki
Series composition: Mariko Kunisawa (Hatsukoi Limited, Magimoji Rurumo)
Character design: Yoshiaki Yanagida (Tribe Cool Crew), Toshihisa Kaiya (IGPX -Immortal Grand Prix-)
Anime production: Ajiado (Izetta: The Last Witch, How Not to Summon a Demon Lord)
---
The novel was originally serialized on Japanese user-generated novel publishing website Shosetsuka
ni Narou for 677 chapters from September 2013 to March 2017. TO Books started publishing its print
edition in January 2015, and 17 volumes have been released so far. Its manga adaptation illustrated
by Suzuka has been also published by TO Books and seven volumes are currently available. The series'
total print run in Japan has reached one million copies.
Under the English title Ascendance of a Bookworm, the manga adaptation's English edition has been
released by J-Novel Club. The publisher introduces its story as below:
A certain college girl who's loved books ever since she was a little girl dies in an accident and is reborn
in another world she knows nothing about. She is now Maine, the sickly five-year-old daughter of a poor
soldier. To make things worse, the world she's been reborn in has a very low literacy rate and books mostly
don't exist. She'd have to pay an enormous amounts of money to buy one. Maine resolves herself: If there
aren't any books, she'll just have to make them! Her goal is to become a librarian. This story begins with
her quest to make books so she can live surrounded by them! Dive into this biblio-fantasy written for book
lovers and bookworms!
Novel 1st and 17th volume covers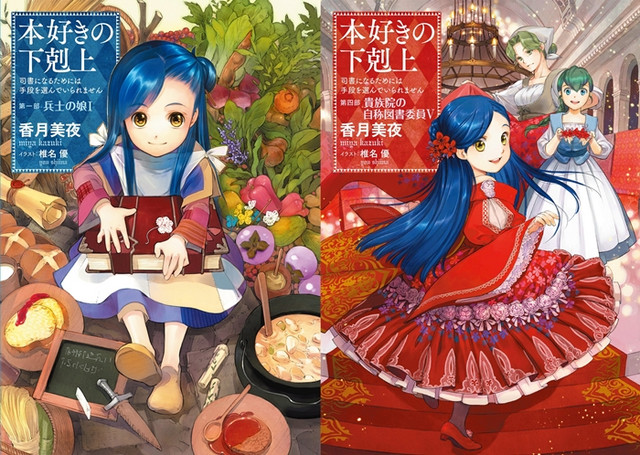 Manga 1st and 7th volume covers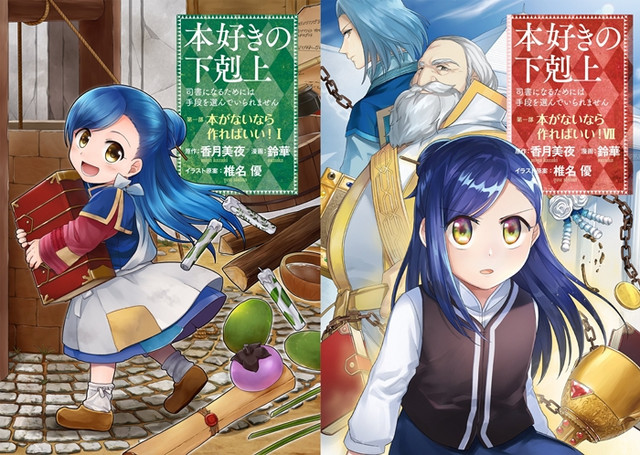 ---
Source: Happinet Corporation press release
©Miya Kazuki, TO Books/"Ascendance of a Bookworm" Production Committee