The voice of Seira Otoshiro (Aikatsu!), Tiese Schtrinen (Sword Art Online)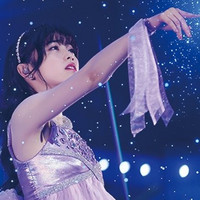 The official website for 25-year-old voice actress Kaori Ishihara has started streaming a five-minute digest clip from her first solo live DVD/Blu-ray "Sunny Spot Story" filmed at Omiya Sonic City Big Hall (Capacity: 2,505) in Saitama Prefecture on December 29, 2018. The DVD/Blu-ray is set to be released from Pony Canyon on April 17, 2019.
She previously performed as a member of voice actress idol unit StylipS (2011-2013) and two-member unit with Yui Ogura, YuiKaori (2009-2017). After the latter's breakup in June 2017, she finally made her long-awaited solo singer debut from Pony Canyon in March 2018, and has released two singles on one album.
"Sunny Spot Story" DVD/Blu-ray digest
Blu-ray jacket
DVD jacket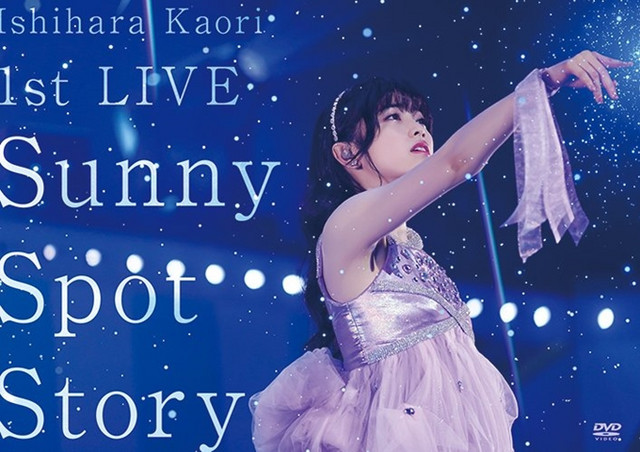 石原夏織 1st LIVE『Sunny Spot Story』Blu-ray&DVDのジャケット写真を公開しました♪(スタッフ)https://t.co/71672oXQNM pic.twitter.com/6fOt3af3DL

— 石原夏織 STAFF (@kaori_staff_) 2019年3月4日
Song list:
-Prologue-
1. "Sunny You"
2. "CREATION×CREATION"
-MC 1-
3. "Niji no Solfège"
4. "Hantoumei no Sekai de"
-Short Movie- "1st LIVE Memorial Kaeakudari Challenge"
-MC 2-
5. "Jyunana-sai"
6. "Heavenly Lover"
7. "Orange Note"
-Short Movie- "Sunny Spot wo Sagase!"
-MC 3-
8. "empathy"
9. "Amemoyou Regret"
-Dancers Performance-
10. "Ray Rule"
11. "Untitled Puzzle"
12. "Singularity Point"
-MC 4-
13. "Blooming Flower"
[ENCORE]
-MC 5-
14. "♮ Melody"
-Short MC-
15. "Blooming Flower"
-Epilogue-
[bonus footage]
-Short Movie- "Pâtissière Yattemita!!"
-Making of Sunny Spot Story
---
Source: Kaori Ishihara official website
© PONY CANYON INC.