Rimuru and Shizu are once again reincarnated–this time as delicious baked goods!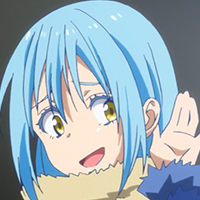 Are YOU a fan of That Time I Got Reincarnated as a Slime? Do YOU love delicious, bakery-fresh confections?! Well I've got some great news for those of you who said yes to both. Honey & Butter, a Southern Southern California-based bakery, will be offering a selection of adorable and delicious Slime themed macarons at their Irvine location this Saturday! To all Slime fans in the Los Angeles metropolitan area, here are the event details:
Where: 633 Spectrum Center Drive
Irvine, CA, 92618
When: Saturday, March 16th; 12PM - whenever the macarons run out!
Macarons of Shizu and Rimuru in his human form will be available, as well as different variations of Rimuru's iconic slime version! Be sure to get there early if you want to buy these macarons, as only a limited quantity will be available! In addition to the macarons, there will also be standees of Rimuru and Shizu to take pictures with, in-store decorations featuring chibi art of the characters, as well as a limited quantity of giveaway posters and Rimuru stress balls!