The series has printed over 2.2 million copies in Japan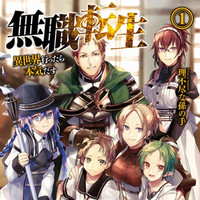 The official website and Twitter for KADOKAWA Media Factory's light novel imprint MF Books confirmed today that an anime project based on Rifujin na Magonote's fantasy light novel Mushoku Tensei: Isekai Ittara Honki Dasu/Mushoku Tensei: Jobless Reincarnation is now in the works. How and when it is distributed is currently unknown.
This is the imprint's third title that gets its anime adaptation, following Aneko Yusagi's Tate no Yusha no Nariagari/The Rising of the Shield Hero and Y.A's Hachinantte Sore wa Nai Deshou!/The Eighth Son? That Can't Be Right!.
MFブックスアニメ化第3弾!
超人気シリーズ『無職転生 ~異世界行ったら本気だす~』アニメ化企画進行中!! 今月25日には最新㉑巻も発売!https://t.co/5QIlo4OmnA

— MFブックス編集部 (@MFBooks_Edit) 2019年3月15日
The novel author celebrates the news with a cake.
はーい。じゃ入刀でーす pic.twitter.com/rcnEFXzM7d

— 理不尽な孫の手 (@Magote_rihujin) 2019年3月15日
---
The novel was originally serialized on the user-generated novel publishing website Shousetsuka ni
Narou from September 2012 to April 2015. Then MF Bunko started publishing its print edition in
January 2014. Its latest 21st volume is set to be released on March 25, 2019. Its manga adaptation
illustrated by Yuka Fujikawa has been serialized in KADOKAWA's Comic Flapper since May 2014, and
its next tenth volume will be available on the same day as the novel's 21st volume. A total print run
of the series including both the novel and manga has reached 2.2 million copies.
Seven Seas Entertainment has licensed the English edition of both the original novel and manga.
The publisher introduces its story as below:
Just when an unemployed thirty-four-year-old otaku reaches a dead end in life and decides that it's
time to turn over a new leaf—he gets run over by a truck and dies! Shockingly, he finds himself reborn
into an infant's body in a strange new world of swords and magic. His new identity is Rudeus Grayrat,
but he still retains the memories of his previous life. Follow Rudeus from infancy to adulthood, as he
struggles to redeem himself in a wondrous yet dangerous world.
Novel 1st and 20th volume covers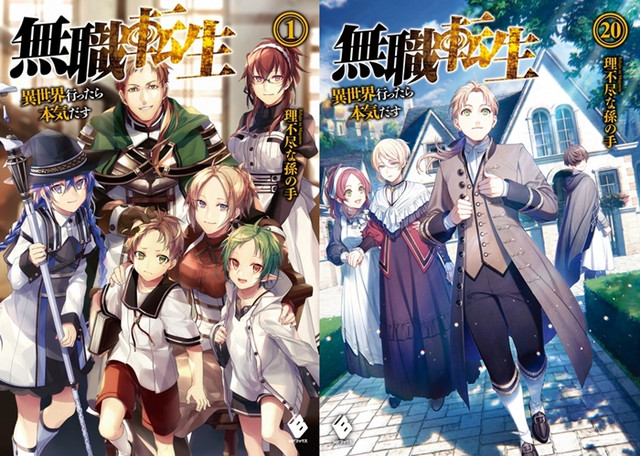 Manga 1st and 9th volume covers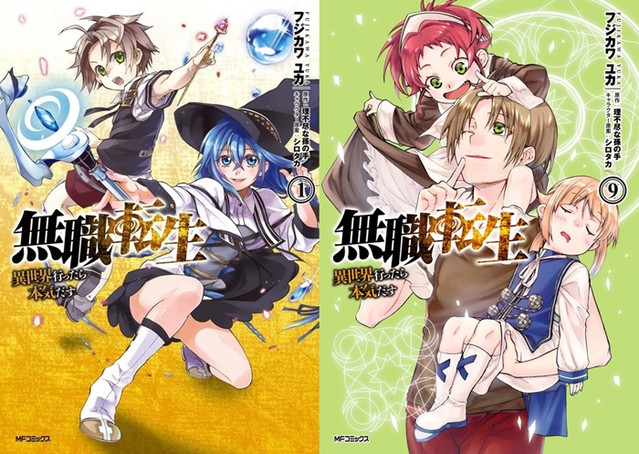 ---
Source: Rifujin na Magonote's Twitter, MF Bunko official website / Twitter
© Rifujin na Magonote 2014
© Fujikawa Yuka 2014, © Rifujin na Magonote 2014