Highly anticipated new season is set to premiere on April 2, 2019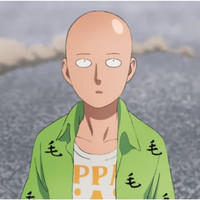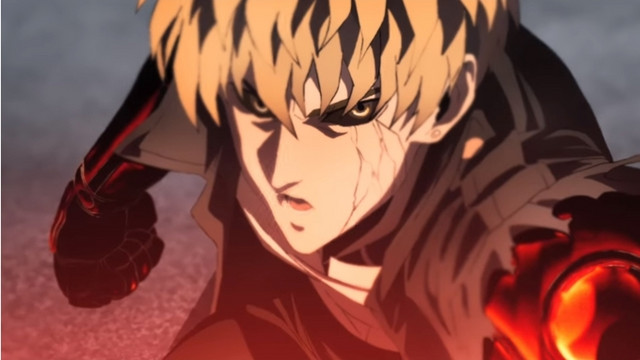 The official website for the TV anime adaptation project based on ONE and Yusuke Murata's superhero-
themed action comedy manga One-Punch Man has started streaming a 110-second second PV for its
upcoming TV anime second season featuring a new OP theme song "Seijaku no Apostle" (English title
in the clip is "Uncrowned Greatest Hero") by JAM Project.
This the second OP theme song by the five-member anison super group for the anime series, following
the first season's "The Hero!! ~Ikareru Kobushi ni Hi wo Tsukero~" released in October 2015 as their
60th single.
The highly-anticipated TV anime second season is set to premiere on TV Tokyo, TV Osaka, and TV Aichi
at 25:35 on April 2 (JST).
English-subtitled version PV
Original PV
TVアニメ「ワンパンマン」第2期PV第2弾を公開しました!
4/2よりテレビ東京、テレビ大阪、テレビ愛知にて火曜25:35放送!ニコニコ生放送、あにてれにて同時配信!ぜひご覧ください!初回は放送開始記念特番を放送! #onepunchman
日本語版→ https://t.co/RXVAriTQQ5
英語版→ https://t.co/UZEn7Kc5Q0 pic.twitter.com/eKx5YOh7WJ

— TVアニメ「ワンパンマン」公式 (@opm_anime) 2019年3月19日
The new OP song "Seijyaku no Apostle" will be released as JAM Project's 70th single on April 24, 2019.
It is written by veteran lyricist Yukonojyou Mori, and co-composed by the group's leader Hironobu
Kageyama and semi-regular member Ricardo Cruz.
JAM Projectによる「ワンパンマン」第2期オープニング主題歌が4/24に発売されることが発表されました!楽曲名は「静寂のアポストル」。作詞は森雪之丞さん!作曲は影山ヒロノブさん&ヒカルド・クルーズさん!編曲は宮崎誠さん!お楽しみに! #onepunchman https://t.co/3dlC9Q3pCm pic.twitter.com/v5cliOPk62

— TVアニメ「ワンパンマン」公式 (@opm_anime) 2019年1月26日
Second season key visual
【解禁】TVアニメ「ワンパンマン」第2期は4/2(火)より毎週火曜25:35テレビ東京、テレビ大阪、テレビ愛知にて放送開始!そしてニコニコ生放送、あにてれにて同時配信!初回は放送開始記念特番を放送!キービジュアルも公開! https://t.co/ZEx0x1ZFAM #onepunchman pic.twitter.com/On4sQSd7Zr

— TVアニメ「ワンパンマン」公式 (@opm_anime) 2019年3月5日
Second season main staff:
Based on Original Work by: ONE, Yusuke Murata
Director: Chikara Sakurai
Script: Tomohiro Suzuki
Character Design: Chikashi Kubota
Sound Director: Yoshikazu Iwanami
Music: Makoto Miyazaki
Opening Theme: JAM Project
Ending Theme: Makoto Furukawa
Animation Production: J.C.STAFF
Main voice cast:
Saitama: Makoto Furukawa
Genos: Kaito Ishikawa
Speed-o'-Sound Sonic: Yuki Kaji
Terrible Tornado: Aoi Yuki
Silverfang: Kazuhiro Yamaji
Atomic Samurai: Kenjiro Tsuda
Child Emperor: Minami Takayama
Metal Knight: Tessyo Genda
King: Hiroki Yasumoto
Zombieman: Takahiro Sakurai
Drive Knight: Yoji Ueda
Pig God: Daisuke Namikawa
Superalloy Blackluster: Satoshi Hino
Watchdog Man: Yuji Ueda
Flashy Flash: Kohsuke Toriumi
Tank-top Master: Katsuyuki Konishi
Metal Bat: Wataru Hatano
Puri-puri Prisoner: Masaya Onosaka
Handsome Kamen Amai Mask: Mamoru Miyano
Hellish Blizzard: Saori Hayami
Mumen Rider: Yuichi Nakamura
Garou: Hikaru Midorikawa
---
Source: TV anime "One-Punch Man" official website / Twitter
(C) ONE, Yusuke Murata/Shueisha, Hero Association Headquarters