Created by FLASH animator Yuzo Yamamoto (Sergeant Keroro)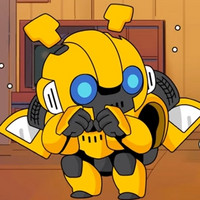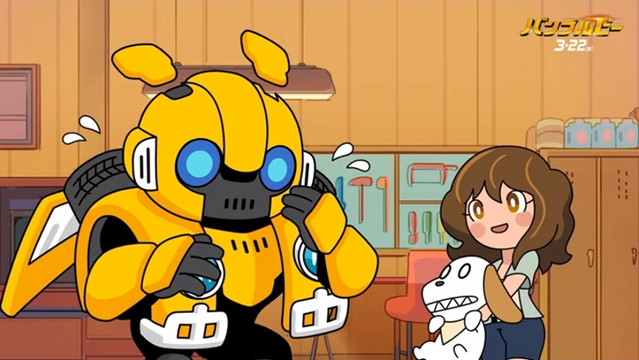 To promote the Japanese release of Bumblebee, a spin-off and prequel film from the live-action Transformers
film series, Paramount Pictures Japan's official YouTube channel has started streaming a 90-second first episode
of the anime short series titled "Bumblebee's first life on the earth." More clips created by FLASH animator Yuzo
Yamamoto (Sergeant Keroro) will be added soon.
In the clip, 34-year-old Japanese voice actor Ryohei Kimura (Ryota Kise in Kuroko's Basketball, Bokuto Koutarou
in Haikyu!!) plays three parts: Bumblebee's inside voice, the female human protagonist Charlie Watson, and the
narrator. He has been voicing Bumblebee since Q-Transformers in 2015, and of course plays the character for
the Japanese dub of the film Bumblebee.
The film Bumblebee will open in Japan tomorrow, March 22, three months later than its US release.
声優 #木村良平 がまさかの1人3役 熱演????

映画『#バンブルビー』3/22公開を前に
????キュート&ポップな連続アニメ第1弾????

『バンブルビー 初めての地球生活
       #1 廃品置き場で拾われて』

地球人と友だちになったビー。
本来の使命を取り戻すことはできるのか⁉️ pic.twitter.com/QgHQbwc4wa

— 『バンブルビー』公式 (@Bumblebee_JP) 2019年3月20日
---
Source: "Bumblebee" official Japanese Twitter
(C)2018 Paramount Pictures. All Rights Reserved. HASBRO, TRANSFORMERS, and all related characters are trademarks of Hasbro.
(C)2018 Hasbro. All Rights Reserved.