Premiação ocorreu dia 19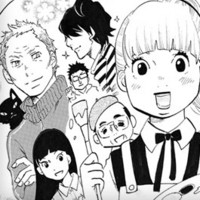 Dia 19 de março foi anunciado o vencedor do 12º Manga Taisho (também conhecido como Cartoon Grand Prize), que ocorre anualmente no Japão. A premiação é limitada para séries de até 8 volumes publicados, com o objetivo de difundir os novos títulos.
Em janeiro, a organização publicou os nomes dos 13 indicados desse ano. Lembrando que o comitê que seleciona os nomes é composto de funcionários de livrarias responsáveis pela área de mangá, contando esse ano com 94 jurados. O vencedor dessa edição foi Kanata no Astra (ou Astra Lost in Space), de Kenta Shinohara (também fez Sket Dance).
Segundo o site americano da Shonen Jump (lançada nos EUA pela VIZ), o mangá é sobre 8 adolescentes no espaço, procurando voltar para casa, que está a 5 mil anos-luz de distância. Já pelo MyAnimeList, a história se passa em 2061, quando é possível fazer viagens espaciais comercialmente e estudantes da escola de ensino médio Caird embarcam em uma viagem, porém, devido a uma misteriosa esfera luminosa, 9 alunos acabam perdidos no espaço, 5012 anos-luz longe de seu planeta-natal, tentando sobreviver até conseguir voltar para casa.
Confira a colocação de todos que concorriam:
1. Kanata no Astra, de Kenta Shinohara
2. Mystery to Iu Nakare, de Rui Morita
3. Blue Period, de Tsubasa Yamaguchi (também fez a versão em mangá de She and Her Cat)
4. Ikoku Nikki, de Tomoko Yamashita
5. Sazan to Suisei no Shōjo, de Yuriko Akase
6. Hokuhokusei ni Kumo to Ike (ou Go with the Clouds, North by Northwest), de Aki Irie
7. Kengōji-san wa Mendōkusai, de Minoru Toyoda
8. Metamorphose no Engawa, de Kaori Tsurutani
9. Hakumei to Mikochi (ou Hakumei & Mikochi - Tiny Little Life in the Woods), de Takuto Kashiki
10. Magi no Oitoma, de Misato Konari (também fez Would You Like Some Coffee?)
11. Dungeon Meshi (ou Delicious in Dungeon), de Ryōko Kui
12. Golden Gold, de Seita Horio (também fez Kokkoku: Moment by Moment)
13. 1122, de Peko Watanabe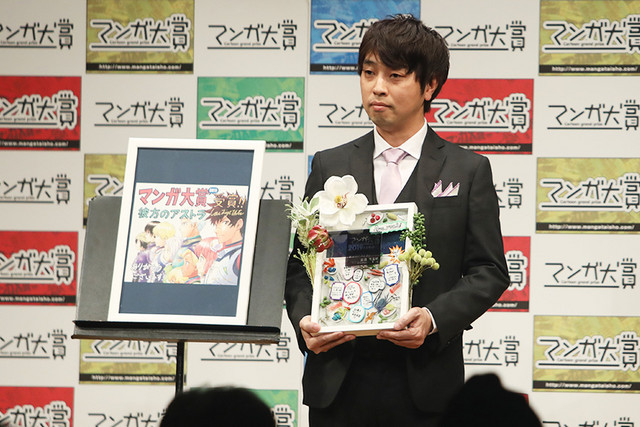 Mangás como Golden Kamuy, March Comes in Like a Lion e Silver Spoon já foram vencedores em edições anteriores da premiação. Um dos animes em alta nessa temporada, The Promised Neverland, também já foi indicado ao prêmio.
E você, conhece algum dos mangás indicados? Achou justo o primeiro colocado? Conte para a gente nos comentários!
Fonte: Manga Taisho
© Manga Taisho
---

Laura é graduada em Psicologia pela USP, redatora de notícias para a Crunchyroll.pt e eventualmente também escreve para o Nani. Entrou nessa de desenhos japoneses por causa de Cavaleiros do Zodíaco e está aí até hoje. Para surtos e reclamações mais pessoais, o Twitter é @gasseruto.