The manga's latest 12th tankobon volume will be released in Japan next Tuesday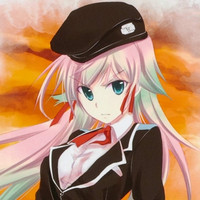 13 months after the initial announcement back in February 2018, the anime adaptation of Suu Minazuki's heroic action fantasy manga Plunderer is confirmed to be produced as a TV anime. This the author's second title to have its TV anime adaptation, following Sora no Otoshimono/Heaven's Lost Property.
The TV anime's official teaser site opens today with a main staff list. More information such as voice cast and broadcast schedule will be announced at a later date.
Main staff:
Director: Hiroyuki Kanbe (Ore no Imouto ga Konna ni Kawaii Wake ga Nai, Gonna be the Twin-Tail!!)
Series composition: Masashi Suzuki (RAIL WRAS!, ISUCA)
Character design: Yuka Takashina (Dance with Devils), Tomoki Fukuchi (Brave Witches), Hiroki Fukuda (PERSONA5 the Animation)
Anime production: GEEKTOYS (RErideD: Derrida, who leaps through time)
---
The manga has been serialized in KADOKAWA's Monthly Shonen Ace since 2015, and its latest 12th
tankobon volume is set to be released in Japan on March 26, 2019.
Synopsis:
Set in the Year 305 of the Alucian calendar, Plunderer presents a world still recovering from the previous
Great War in which the lives of human beings are dominated by the concept of "Count". When Hina's
mother's Count runs out, she charges her daughter with finding the "Legendary Shooting-Down King",
a hero from the previous war. Together with Rihito, a masked swordsman who loves women perhaps a
little too much, Hina sets out on a quest to complete her mother's last wish.
Manga 1st and 12th tankobon volume covers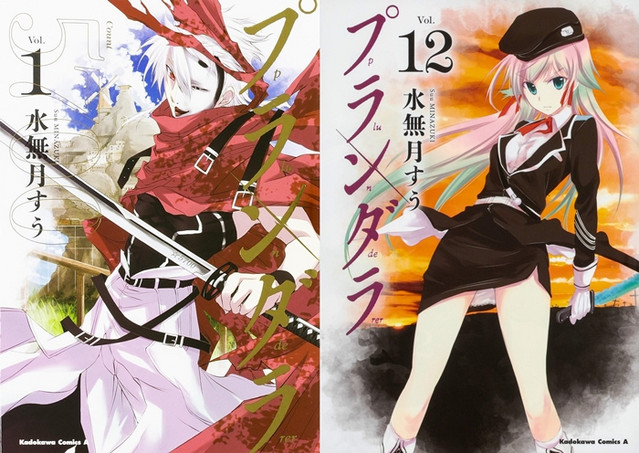 ---
Source: TV anime "Plunderer" official teaser site
(c)Suu Minazuki/KADOKAWA/Plunderer Production Committee