The film is produced to commemorate Shoji Kawamori's 40-year artist activities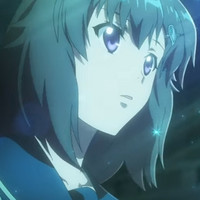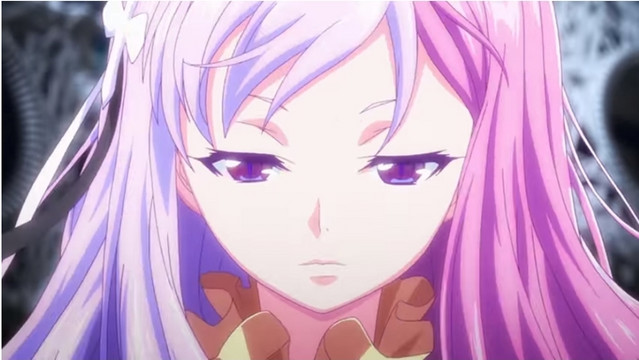 The official website for the upcoming anime feature film adaptation of Fuji&gumi Games' smartphone
RPG Taga Tame no Alchemist/For Whom The Alchemist Exists has posted a teaser visual and a 30-second
teaser trailer, and also announced that the film is set to be released in Japan on June 14, 2019.
The game launched in January 2016, and has been downloaded more than eight million times worldwide.
The film is produced to commemorate acclaimed anime director/mechanic designer Shoji Kawamori (Macross,
Aquarion series)'s 40-year artist activities. He previously worked on the game's anime movie and is attached
to the feature film as general director. The film is directed by Masanori Takahashi (When Supernatural Battles
Became Commonplace) on a screenplay by Toshizo Nemoto (Macross Delta, Steins;Gate). Satelight works
on anime production.
The film's story is set in a few years after the game. Inori Minase (Rem in Re:Zero − Starting Life in Another
World) voices the film's original protagonist character Kasumi Nagasaka, an ordinary high school girl who is
suddenly summoned to the continent of Babel and encounters the game characters. Other voice cast include:
Ryota Ohsaka, Ai Furihata, Natsuki Hanae, Kaito Ishikawa, Yui Horie, Hitomi Nabatame, Yuuma Uchida, Asami
Imai, Saori Hayami, Takuya Eguchi, Lynn, and Jun Fukuyama.
Teaser trailer
Teaser visual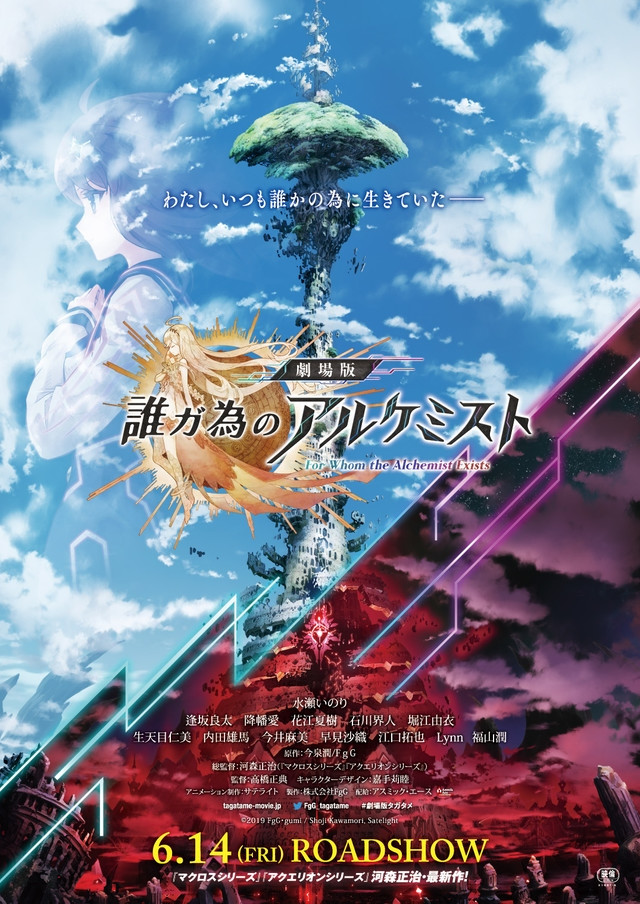 【劇場版タガタメ公式サイト】リニューアルしました!
公開日6/14(金)、公開劇場も決定!今日解禁の特報映像も見られます!https://t.co/jfQ0QOHbKS#タガタメ #劇場版タガタメ

— 誰ガ為のアルケミスト公式(タガタメ) (@FgG_tagatame) 2019年3月22日
---
Source: Anime film "For Whom The Alchemist Exists" official website
©2019 FgG・gumi / Shoji Kawamori, Satelight