"PreCure Miracle Universe" has earned an impressive 520 million yen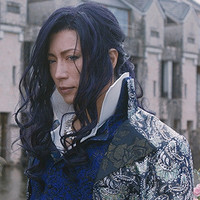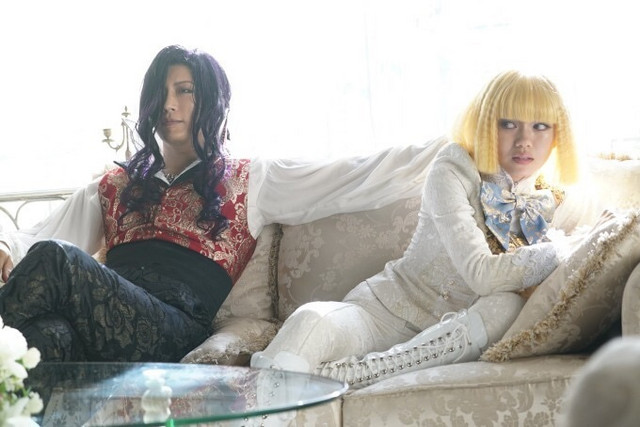 Far surpassing the initial expectation, the live-action film adaptation of Mineo Maya (Patarillo!)'s 1980s
comedy manga Tonde Saitama has continued its strong run in Japan. It climbed up to second place
again in its fifth weekend of release by selling more tickets than the latest MCU film Captain Marvel in
its second weekend and the Transformers franchise's latest installment Bumblebee in its opening.
In its fifth weekend of March 23-24, the Hideki Takeuchi (Thermae Romae series)-directed film earned
175 million yen on 127,000 admissions. Its total box office gross in Japan has surpassed an impressive
2.5 billion yen with 1.93 million ticket sales, and has showed no signs of slowing down.
Meanwhile, PreCure Miracle Universe, the 26th feature film from Toei Animation's PreCure anime franchise
ranked fifth in its second week with a current total box office of 520 million yen, and Eiga no Osomatsu-san/
Osomatsu-san The Movie dropped to ninth with a total of 280 million yen.
Outside of the top 10, City Hunter The Movie: Shinjuku Private Eyes, the all-new anime film based on
Tsukasa Hojo's City Hunter action comedy manga series in 1985-1991, is confirmed to has grossed
1.45 billion yen by its seventh weekend and has sold one million tickets by March 21.
㊗️観客動員数1⃣0⃣0⃣万人突破????
2/8(金)公開「#劇場版シティーハンター <新宿プライベート・アイズ>」の観客動員数が、3/21(木)までで✨100万人✨を突破いたしました????https://t.co/2soBhpgtX1

改めて、皆様に御礼申し上げます。
引き続き、ご声援のほど何卒宜しくお願い致します。#シティーハンター

— アニメ「劇場版シティーハンター <新宿プライベート・アイズ>」公式 (@cityhuntermovie) 2019年3月22日
---
Weekend box office in Japan (March 23-24, 2019)
(ticket sales basis)
1 (1). "Doraemon the Movie 2019 Nobita's Chronicle of the Moon Exploration"
2 (4). "Tonde Saitama"
3 (2). "Captain marvel"
4 (new). "Bumblebee"
5 (3). "PreCure Miracle Universe"
6 (5). "Kimi wa Tsukiyo ni Hikari Kagayaku"
7 (6). "Green Book"
8 (new). "PRINCE OF LEGEND"
9 (7). "Eiga no Osomatsu-san"
10(8). "The Mule"
"Tonde Saitama" celebrates its 1.5 million ticket sales
---
Source: Eiga.com
(C)2019 Movie "Tonde Saitama" Production Committee
(C) Mineo Maya "Kono Manga ga Sugoi! comics Tonde Saitama"/Takarajimasha