The beautiful Spirits of Date a Live III join forces with Bell and Hestia in the latest DanMemo collaboration, Ais Catastrophe!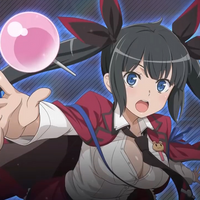 Shido Itsuka and the girls of Date a Live arrive in Orario under mysterious circumstances, but a surprising new threat appears! Ais Wallenstein has been corrupted by one of the visiting spirits, and Bell and Shido must band together to save their friends!
Part 1 of the Date a Live III collaboration begins tonight, 3/26, and players are in for plenty of special rewards for participating in the event!
This special tale boasts 31 chapters, and you'll receive a 4★ Gtd. 11 Draw Ticket for completing the story on Very Hard!
Part 2 begins April 4th and you can limit break a FREE 4★ [Berserk] Kaguya & Liliruca!
The collaboration includes 7 new fan-favorite units, voiced by their original VAs from Date A Live! Which will you draw on, the Date or Live banner?
[Devil Princess] Ais Wallenstein
[Chief Goddess] Hestia
[Efreet] Kotori
And maxing out these units is easier than ever with an amazing FOUR bundles available for purchase!
Battle Ais and Touka in a Heroic Trial event to get a bond for either unit in Date a Orario Part I ~
Can Bell defeat Ais in the ultimate battle - DATING? With some help from Shido and Kotori, just maybe! Let the date battle begin!