2nd Trinity Seven film, Kimetsu no Yaiba compilation film don't appear in top 10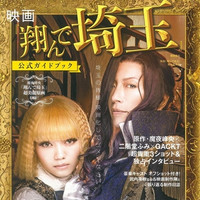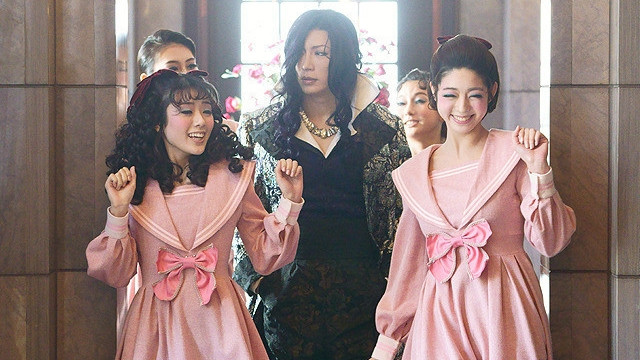 Only one position down from last weekend, the live-action film adaptation of Mineo Maya (Patarillo!)'s
1980s comedy manga Tonde Saitama still ranked third in its sixth weekend adding 165 million yen on
122,000 admissions, which was 41 million yen more than the latest MCU film Captain Marvel did in its
third weekend in Japan.
The Hideki Takeuchi (Thermae Romae series)-directed film's total domestic gross has reached an impressive
2.91 billion yen, and it is expected to cross the three billion yen mark with the 2.24 million tickets sales
by the end of this week. It has already become the second top-grossing Japanese live-action film of this
year (and the best among live-action adaptations based on Japanese manga, earning three times more
than the box office failure Alita: Battle Angel), behind only Japanese idol Takuya Kimura starring comedic
mystery Masquerade Hotel with 4.52 billion yen.
Meanwhile, two new anime films were released in the weekend, TRINITY SEVEN HEAVENS LIBRARY &
CRIMSON LORD in 16 theaters, the second anime feature film based on Kenji Saito (story) and Akinari
Nao (art)'s school fantasy manga, and Kimetsu no Yaiba: Kyoudai no Kizuna (The bond between a brother
and a sister) in 11 theaters, a special compilation film based on the first five episodes of the forthcoming
TV anime adaptation of Koyoharu Gotouge's fantasy action manga.
Both ranked in Pia's first day satisfaction ranking (Kimetsu no Yaiba on second, TRINITY SEVEN on fifth),
but due to their small theater count, the two didn't appear in the box office top 10 list.
---
Weekend box office in Japan (March 30-31, 2019)
(ticket sales basis)
1 (1). "Doraemon the Movie 2019 Nobita's Chronicle of the Moon Exploration"
2 (new). "Dumbo"
3 (2). "Tonde Saitama"
4 (3). "Captain marvel"
5 (4). "Bumblebee"
6 (5). "PreCure Miracle Universe"
7 (6). "Kimi wa Tsukiyo ni Hikari Kagayaku"
8 (new). "Shonen-tachi"
9 (7). "Green Book"
10 (9). "Eiga no Osomatsu-san"
"Tonde Saitama" official guidebook cover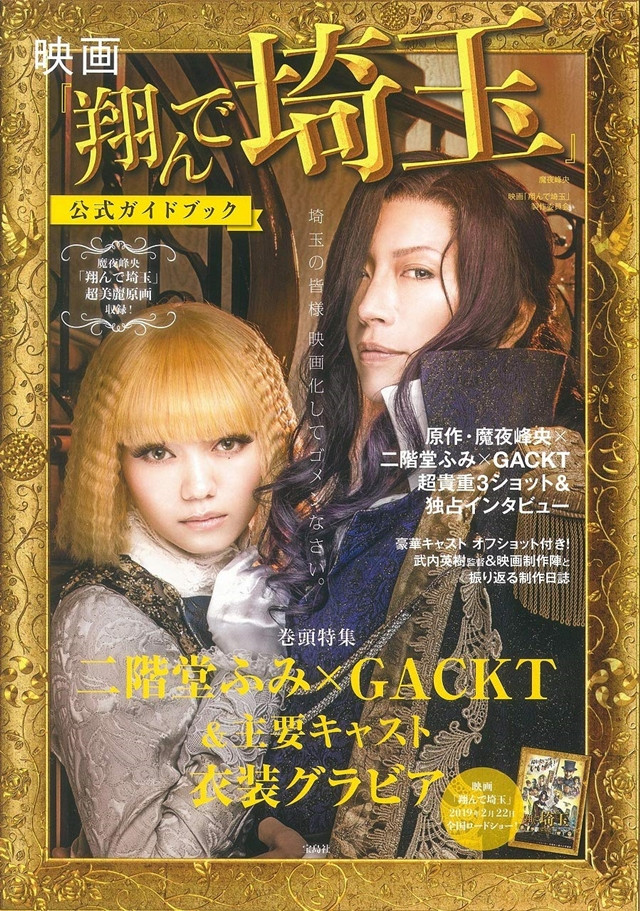 ---
TRINITY SEVEN HEAVENS LIBRARY & CRIMSON is now available on Crunchyroll in regions outside of
North America.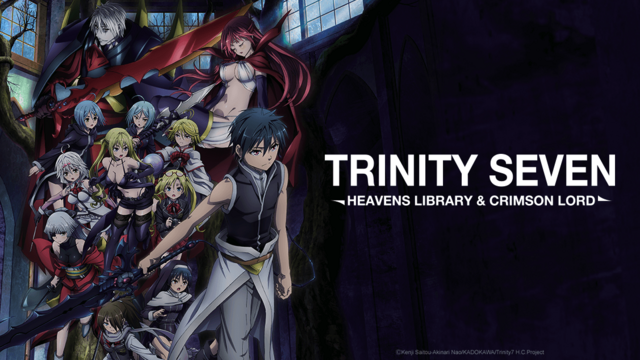 ---
Source: Eiga.com
(C)2019 Movie "Tonde Saitama" Production Committee
(C) Mineo Maya "Kono Manga ga Sugoi! comics Tonde Saitama"/Takarajimasha