Your favorite anime and game creators roll out the pranks for April 1... and we wish a lot of them were real!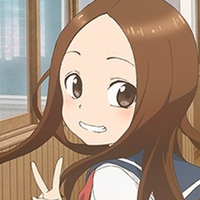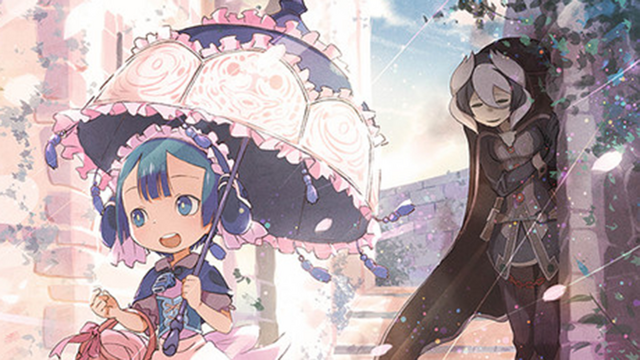 Lots of the stories we get in the Crunchyroll Newsroom already sound like they must be jokes. (Remember the two guys arrested for Gundam crimes? Or, you know, just about anything related to Pop Team Epic?) But once a year, anime and game producers bring out their best material to, if not fool fans, at least entertain them. So, as April Fools' Day ends in Japan and get into full swing here, we're doing a round-up of some of the best surprises, jokes, and tricks to come from your favorite studios.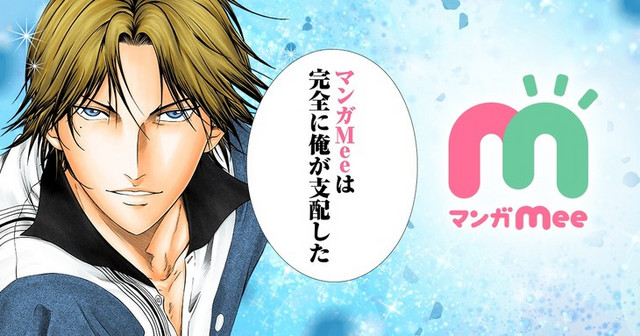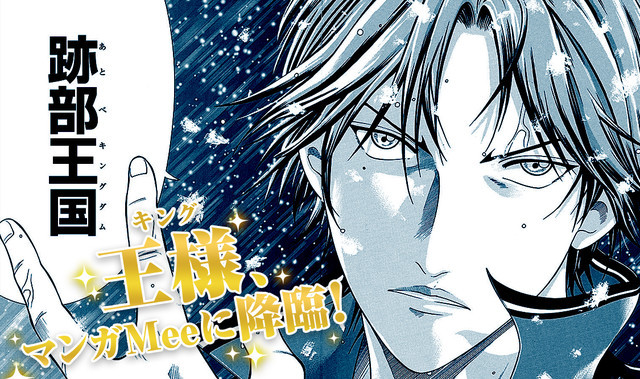 Prince of Tennis fans got a surprise this morning when charismatic character Keigo Atobe hijacked girl-targeted manga app Manga Mee. The collaboration with series creator Takeshi Konomi featured new art of Atobe, but the collaboration doesn't stop there. When April 1 is over, app users will still have access to 150 free issues of The Prince of Tennis until May 30! (Source)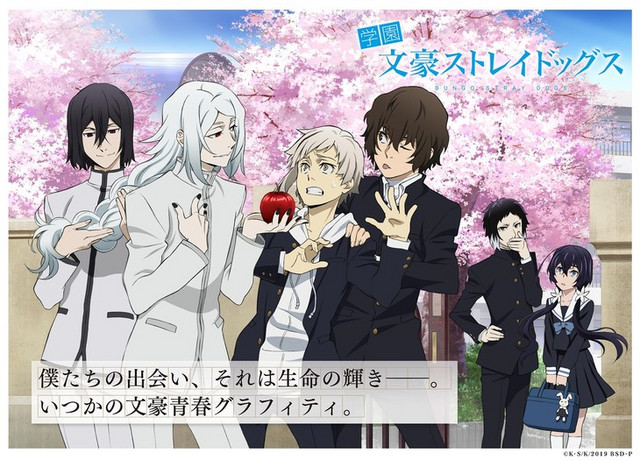 The first of many "I wish this actually existed" entries comes in the form of Bungo Stray Dogs Academy, which resets the story of the series in high school. The scene depicts Atsushi Nakajima, recently accepted into the Armed Student Council for saving a member, being lured by Tatsuhiko Shibusawa into the school's Apple Suicide Club.
While Bungo Stray Dogs Academy isn't coming anytime soon, a third season of Bungo Stray Dogs will be kicking off on April 12. (Source)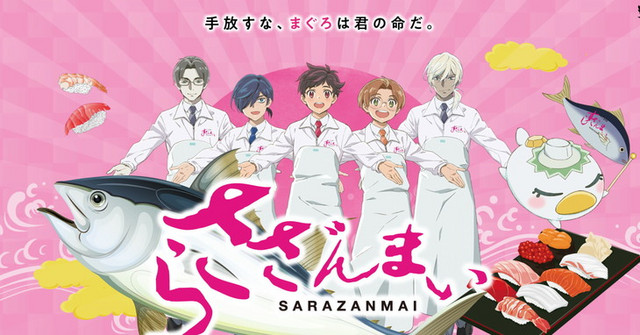 A newly-released key visual for Kunihiko Ikuhara's Sarazanmai shows a major change in direction. Instead of turning into kappa, the main characters of the series will turn into... sushi chefs? In order to return to their regular school lives, they will have to collect the shirikodama of sushi-grade tuna. The joke art has us hungry for sushi, but we're expecting the show to premiere as originally planned on April 11. (Source)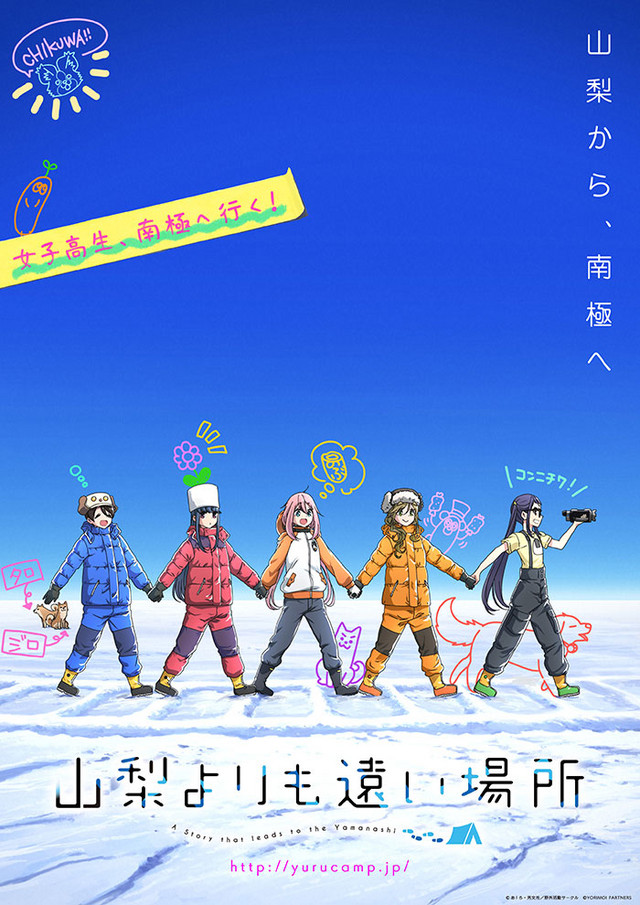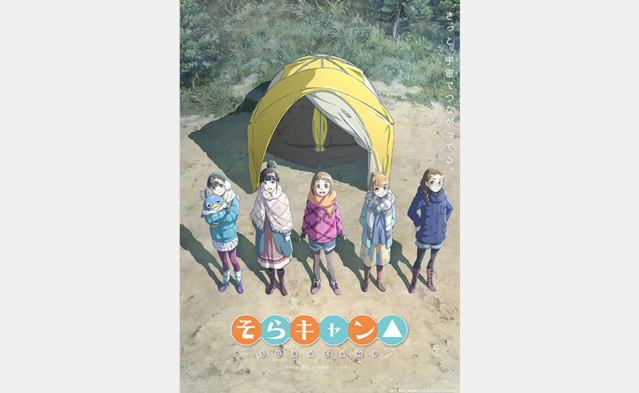 Laid-Back Camp and A Place Further Than the Universe updated their respective websites with art swapping out their shows' characters — resulting in "A Place Further Than Yamanashi" and "Laid-Back Antarctica." The Antarctic expedition probably deserves some laid-back camping at this point... and we're pretty sure Rin, Nadeshiko, and friends could take on the snowy terrain! (Just make sure to bundle Chikuwa up!)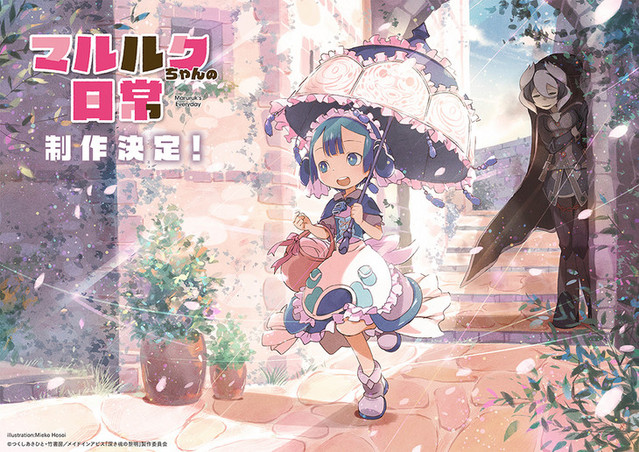 Looking forward to the new Made in Abyss movie? Too bad, you'll watch Marulk's Everyday Life and like it.
All joking aside, this key visual is absolutely adorable. We wouldn't mind seeing Marulk and Ozen in their own little mini-spinoff. And for any fans still worried, the creators of Made in Abyss have confirmed that, yes, the movie you're expecting is still what will be screening in January 2020. (Source)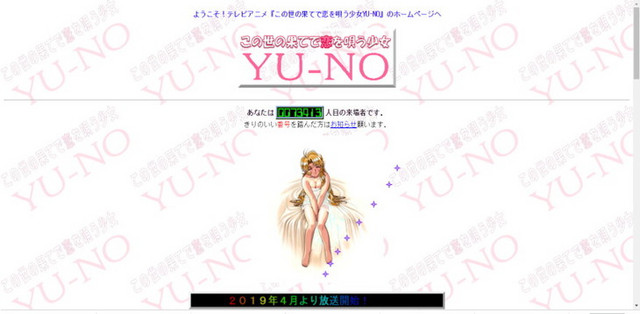 In a move tested out by Hulu several April Foolses ago, the official YU-NO: A Girl Who Chants Love at the Bound of This World website has gone vintage for the day. The temporary downgrade takes the site back to the look of the Internet in 1996, when the visual novel first came out. They've really gone all out, too — with web ring and "top 100" site banners at the bottom of the page, bouncy GIFs, and blue link borders around the images. (Source)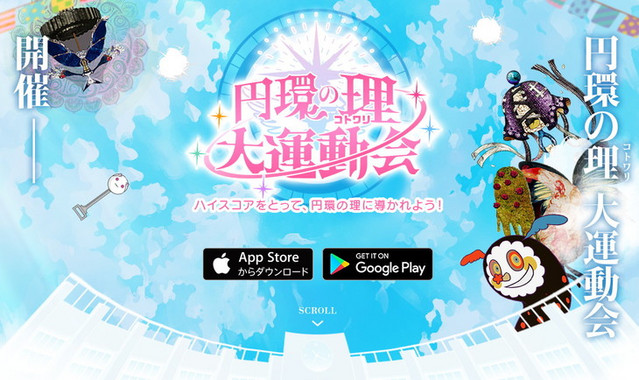 Magia Record players received new challenges at the hands (paws?) of Kyubey thanks to the special release Circular Logic Sports Day. Those who challenged the new app chose from 11 puella magi (the game's lead 10, plus the cartoony Madoka-sensei) to participate in minigames: "Dokidoki Foot Race," "Kyubey Toss," and "Witch Capture the Flag." (Source)
Yakuza fans hungry for info on the next game will likely jump at this super-secret sneaky footage of the new title in progress. Titled "ryu_new_0401" and stealthily taken over a shoulder, the new footage shows a team setup in the style of turn-based JRPGs. While a few news sites are still up in the air as to whether this is real, we're calling it as a very good fool.
Speaking of video games, this year's April Fools' Day gave us a one-two punch of creators going turbo in their own titles. PlatinumGames made this glorious high-end trailer for business simulator Chief Executive Omni-Weapon Ken-Ichi (note: you may have to click through to watch it on YouTube):
And TEKKEN 7 director Katsuhiro Harada has announced that, "by popular demand," he will be stepping into the ring to play his part in settling the Mishima feud. We know it's a joke, but can we please have this as DLC?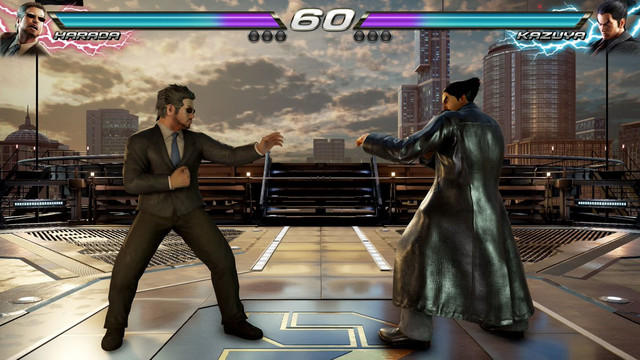 For Final Fantasy fans, there's a commercial for the new Omega smart home assistant. He'll help you with your homework, tell you the latest basketball scores, and remind you that you are an inferior being who exists only to be slaughtered on the battlefield manage your playlist!
Finally — at least for this round-up — Toho weighs in with an appropriately kaiju-sized gag. A new teaser shows what is allegedly the return of Jet Jaguar on the big screen in 2020. If nothing else, at least we get a glimpse or two of the mecha rendered in CG.
We're sure to see a few more trickle in before the day is out, too, including some super well-made creations by fans. What are your favorites from this list? Any we missed that you'd like to tell other readers about? Let us know in the comments!
-----
Kara Dennison is a writer, editor, and interviewer with bylines at VRV, We Are Cult, Fanbyte, and many more. She is also the co-founder of Altrix Books and co-creator of the OEL light novel series Owl's Flower. Kara blogs at karadennison.com and tweets @RubyCosmos.