Crunchyroll to bring fan questions to Shield Hero manga artist Aiya Kyu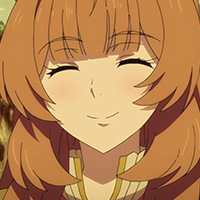 This is your opportunity to ask questions directly to the artist of the Shield Hero manga!
We reported last month that The Rising of the Shield Hero manga artist, Aiya Kyu, will be holding a book signing in San Francisco. Crunchyroll will have staff at the event and we will be able to ask questions directly from fans during the Q&A session.
Send in your questions for Aiya Kyu, the manga artist behind The Rising of the Shield Hero, in the comments below, and we will compile all of her answers in a news feature next week!
And if you are in the San Francisco Bay Area, be sure to RSVP to the event and come meet Aiya Kyu in person! There will be a Q&A session, live-drawing session, and costume contest that will be judged by Aiya Kyu. This is also your chance to see and purchase the never-before-seen exclusive "The Rising of the Shield Hero" T-shirt collection before it hits Crunchyroll booths at conventions across the country! There will be an exclusive photo opportunity at the lower level of Kinokuniya, where fans are invited to become the shield hero themselves.
The event will run from 2pm-7pm at Kinokuniya San Francisco which is located at 1581 Webster Street, San Francisco, California.

RSVP to the event here! See you there!