23rd film "The Fist of Blue Sapphire" will be released on April 12, 2019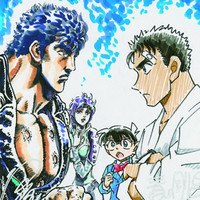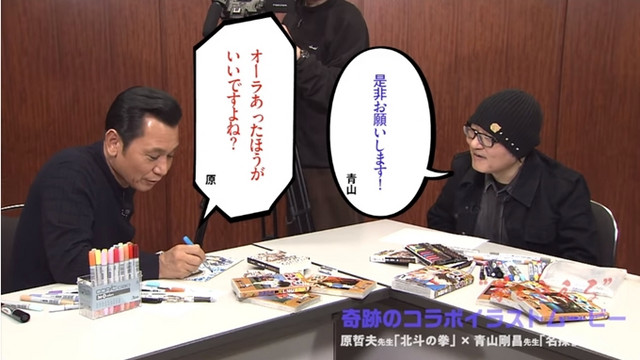 To promote the upcoming 23rd film Konjyou no Fist/The Fist of Blue Sapphire, the Detective Conan manga
author Gosho Aoyama and the Fist of North Star manga illustrator collaborated to draw a colored paper
featuring two characters from each manga: Conan Edogawa and Makoto Kyogoku from Conan, Kenshiro
and Rin from North Star. The word "Fist" in both titles triggered this special collaboration.
『#紺青の拳』
   ×
『#北斗の拳』
"拳を交える"コラボレーションが実現!https://t.co/d9c4xqRSc8

更に青山剛昌先生×原哲夫先生による
奇跡の描き下ろし記念色紙も公開!
超異色タッグをお見逃しなく! pic.twitter.com/m3qxdwElfx

— 劇場版名探偵コナン【公式】 (@conan_movie) 2019年4月4日
Making video of the illustration
In addition, special "Fist Battle" trailer narrated by Akira Kamiya, the voice of Kenshiro in the Fist of The
North Star anime series is also streamed.
---
Detective Conan: The Fist of Blue Sapphire is set to be released in Japan on April 12, 2019.
Full trailer
Main poster visual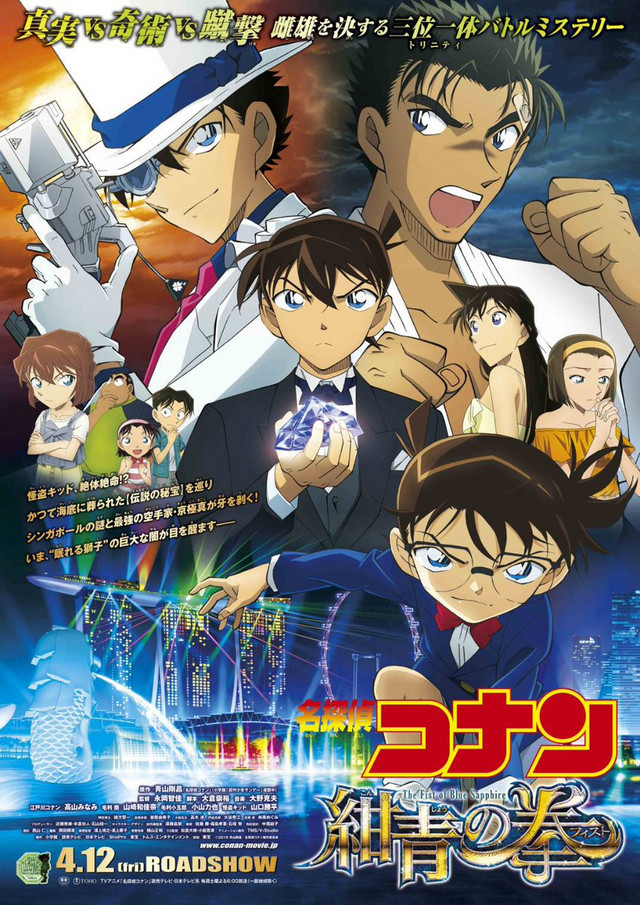 The story of The Fist of Prussian Blue is set in Singapore, the first foreign country to be featured in the
film series, and revolves around the world's biggest jewel "Blue Sapphire" which is said to have sunk to
the bottom of the sea in the end of the 19th century. Conan and his destined rival Kaito Kid are getting
involved in a murder incident occurred at Marina Bay Sands (an integrated resort hotel in Singapore)
and a great conspiracy in the country. Makoto Kyogoku appears as a key person who tries to interrupt
Kid's attempt to steal Blue Sapphire. The film follows the three-way battle among Kid, Kyogoku, and
Conan who is forcibly brought to Singapore by Kid.
---
Source: "Detective Conan" anime film official website / Twitter
©2019 Gosho Aoyama/Detective Conan Production Committee