Yoshiyuki Momose (Ghiblies Episode 2)-directed adaptation will open in the summer 2019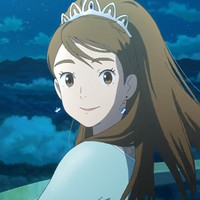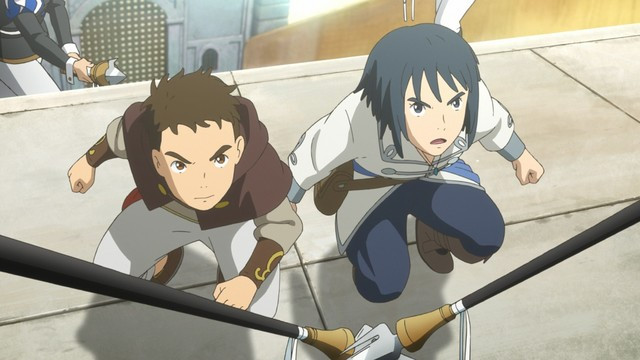 The official website for the upcoming anime film adaptation of Level-5 (Yo-kai Watch, Professor Layton)'s
fantasy RPG Ni no Kuni has started streaming a 60-second teaser trailer introducing its main character
voices, including the protagonist boy Yu voiced by 24-year-old actor Kento Yamazaki. The OLM (Shinkansen
Henkei Robo Shinkalion)-produced film is set to be released in Japan in the summer of 2019.
The original story film follows three childhood friends: Yu, Haru, and Kotona. Because of a certain incident,
Yu and Haru are transported to a magical world called "Ni no Kuni," where people's lives are connected
to their counterparts in the real world. Travelling back and forth between the two worlds, Yu and Haru
meet Princess Ayesha, who exactly looks like Kotona. As a danger approaching to their important person's
life, they must make an ultimate choice.
Yamazaki has been playing lead roles in many live-action films based on popular manga series, such as
Wolf Girl and Black Prince (2016), Your Lie in April (2016), One Week Friends (2017), JoJo's Bizarre
Adventure: Diamond Is Unbreakable Chapter I (2017), Psychic Kusuo: The Disastrous Life of Saiki K.
(2017), and the upcoming Wotakoi: Love is Hard for Otaku (2019) and Kingdom (2019).
This is the first time for Yamazaki to voice an anime character in his career. Other voice cast include Yuki
Kaji, Mamoru Miyano, Maaya Sakamoto, Kemjiro Tsuda, and Koichi Yamadera.
Kento Yamazaki in the voice recording session.
主役ユウに命を吹き込んだのは、本作が自身初の声優挑戦となる #山﨑賢人 さん!初の声優挑戦はやはり難しかったそうですが、アフレコ当日、#日野晃博 さんから役についてじっくり説明を受け、「実際に友達と話している自然体で」の演技に挑みました✨#映画二ノ国 pic.twitter.com/fVyazPGuhb

— 映画『二ノ国』 (@Ninokuni_movie) 2019年4月10日
プライベートでも親交があり、本作にも参加している声優 #梶裕貴 さんとも「声優の仕事も俳優の仕事もやっぱり"気持ち"の部分がすごい大事」だと2人で話し合ったそう。
「二ノ国で普通の高校生のユウがどんどん成長していく過程を演じられれば」と意気込みを語りました????#山﨑賢人#映画二ノ国 pic.twitter.com/sfzvQ53rS0

— 映画『二ノ国』 (@Ninokuni_movie) 2019年4月10日
✨✨声優ドリームチーム参戦決定!!✨✨
この度、映画「二ノ国」に、宮野真守さん、津田健次郎さん、坂本真綾さん、山寺宏一さん、梶裕貴さんという超豪華声優陣の参戦が決定しました!!#映画二ノ国#宮野真守#津田健次郎#坂本真綾#山寺宏一#梶裕貴 pic.twitter.com/Dacv1XkZjP

— 映画『二ノ国』 (@Ninokuni_movie) 2019年2月28日
---
Main staff:
Original work: Level-5
Original work general director / original draft / screenplay: Akihiro Hino
Director: Yoshiyuki Momose (Ghiblies Episode 2)
Music: Joe Hisaishi (Hayao Miyazaki, Takeshi Kitano films)
Animation production: OLM
---
Source: Anime film "Ni no Kuni" official website / Twitter
©2019 Movie "Ni no Kuni" Production Committee