Kinema Citrus-produced TV anime is now simulcast on Crunchyroll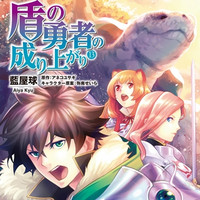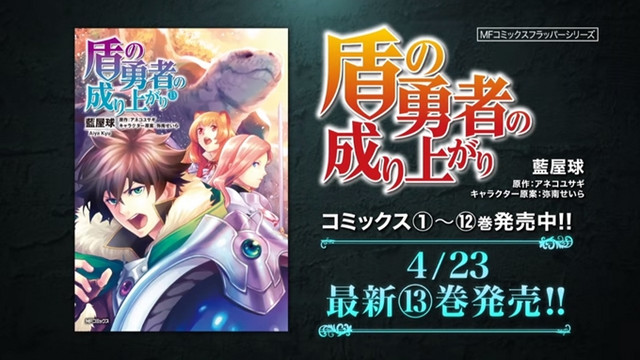 In the web CM for the manga's next 13th tankobon volume to be released on April 23, it was confirmed
that Aneko Yusagi's The Rising of the Shield Hero fantasy novel series and its manga adaptations have
printed an impressive 6.2 million copies in Japan since its launch in August 2013.
As reported, the novel author announced that the novel series had printed four million copies (with one
million by its manga adaptations) on February 25, 2019, when the novel's 21st volume was released.
It means the whole series has added another huge 1.2 million copies only in two months. That's mainly
due to the great success of its ongoing TV anime adaptation which was chosen as the best winter 2019
TV anime in NTT Docomo's online popularity ranking.
The fantasy novel was first posted on Japanese user-generated novel publishing website "Shosetsuka
ni Narou" in October 2012, then KADOKAWA's MF Books started publishing its print edition in August
2013. Its spin-off novel series The Reprise of the Spear Hero written by Aneko has released three volumes.
In addition, its manga adaptation illustrated by Aiya Kyu has been serialized in KADOKAWA's Monthly
Comic Flapper since March 2014. The Reprise of the Spear Hero also has its manga adaptation illustrated
by Neet with four tankobon volumes.
"The Rising of the Shield Hero" novel 1st and 21st volume covers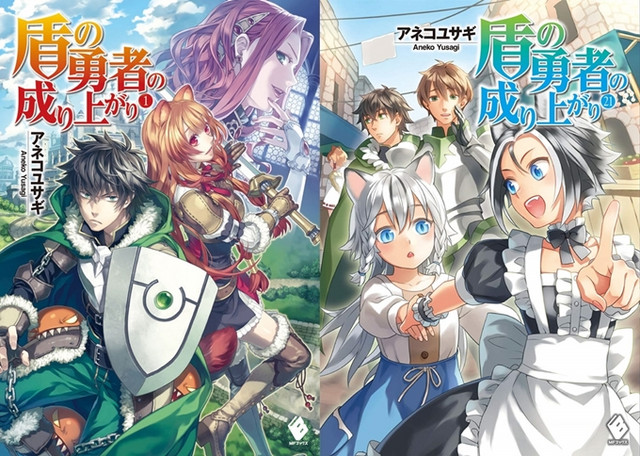 "The Rising of the Shield Hero" manga 1st and 13th volume covers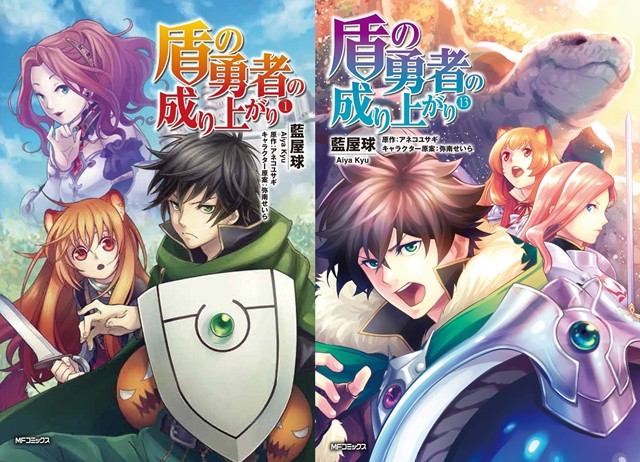 ---
The TV anime adaptation of The Rising of the Shield Hero is animated by Kinema Citrus (Scorching Ping
Pong Girls, Made in Abyss) with Takao Abo (Norn9) directing. It premiered in Japan on January 9, 2019,
and has been available to Crunchyroll members worldwide except Asia.
Trailer
---
Source: KADOKAWA anime YouTube channel
©2019 Aneko Yusagi, KADOKAWA/Shield Hero production committee