Watches featuring two uniform colors will be shipped in August 2019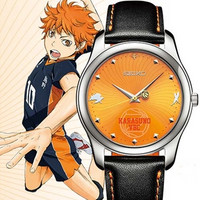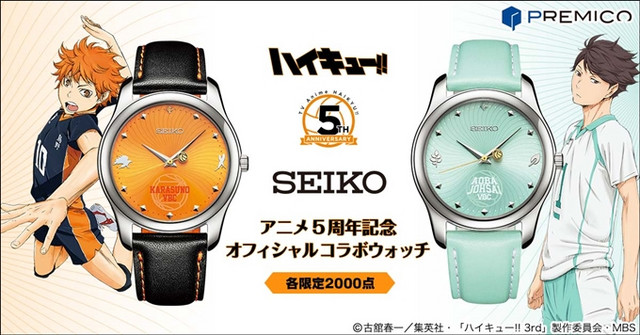 In commemoration of the Haikyu!! anime franchise's fifth anniversary, Imperial Enterprise has started
accepting pre-orders for Seiko's collaboration watches featuring the uniform colors of the anime's two
main teams, Karasuno High (black and orange) and Aoba Johsai High (light blue), on its official online
store PREMICO.
The price for the 2,000-limited production items is 32,184 yen (about 288 US dollars), and their scheduled
shipping date is August 2019. The two set also include a special box decorated with each school's emblem
and five postcards using the visuals of the four compilation film's poster visuals and the upcoming TV anime
fourth season's teaser visual.
The first season of the TV anime adaptation of Haruichi Furudate's volleyball-themed sports manga was aired
for 25 episodes from April to September 2014, then followed by two more seasons of the TV anime and four
compilation films based on the three seaons. The TV anime's fourth season is now in the works.
Karasuno High model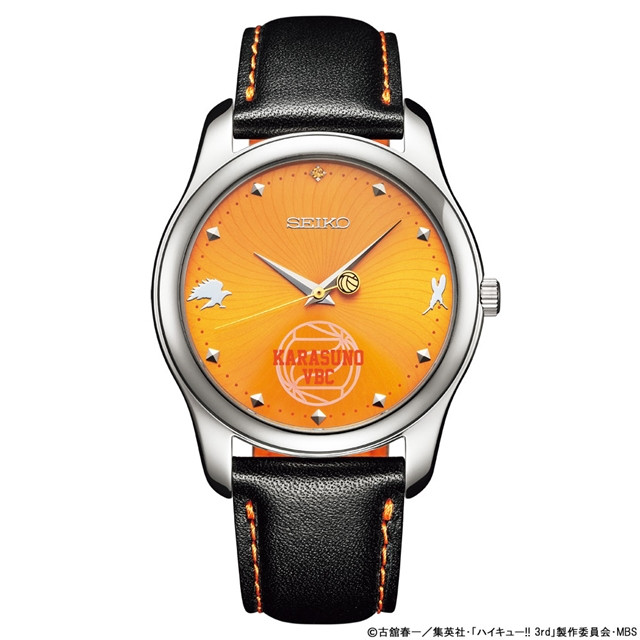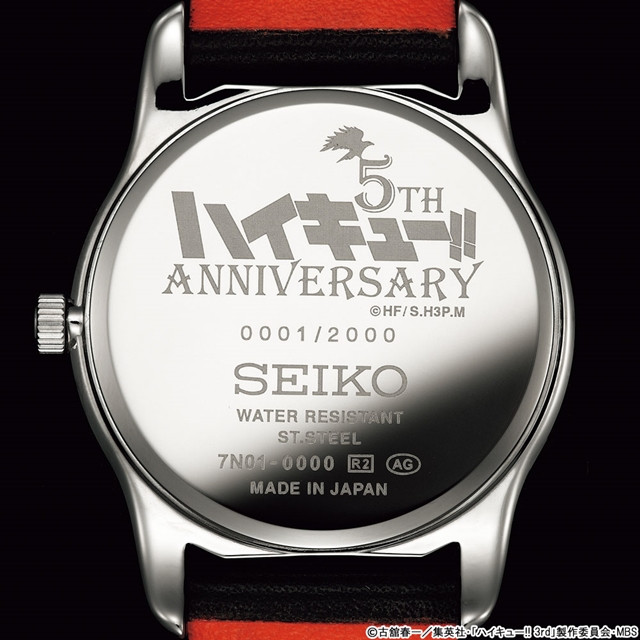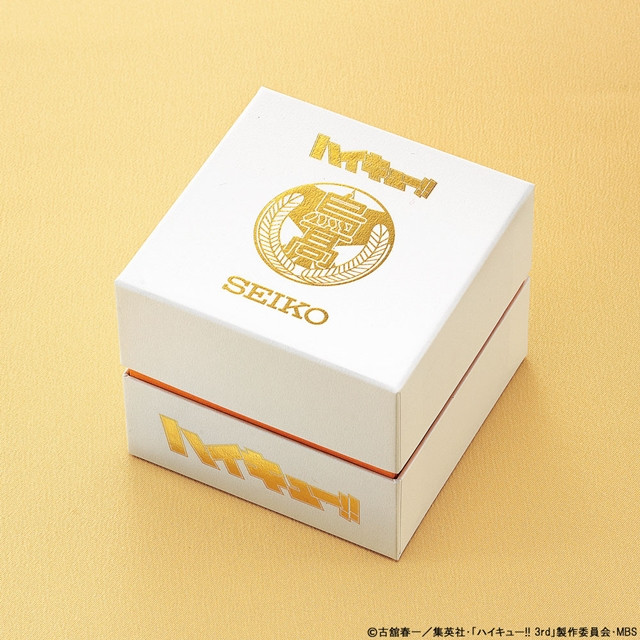 Aoba Johsai High model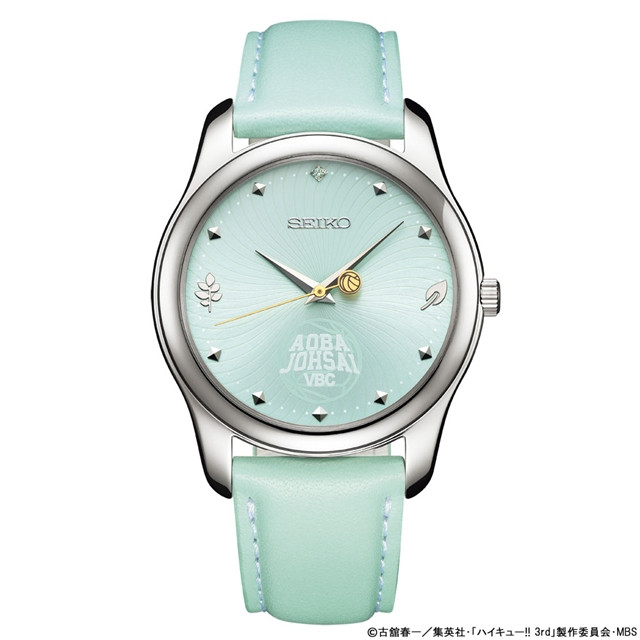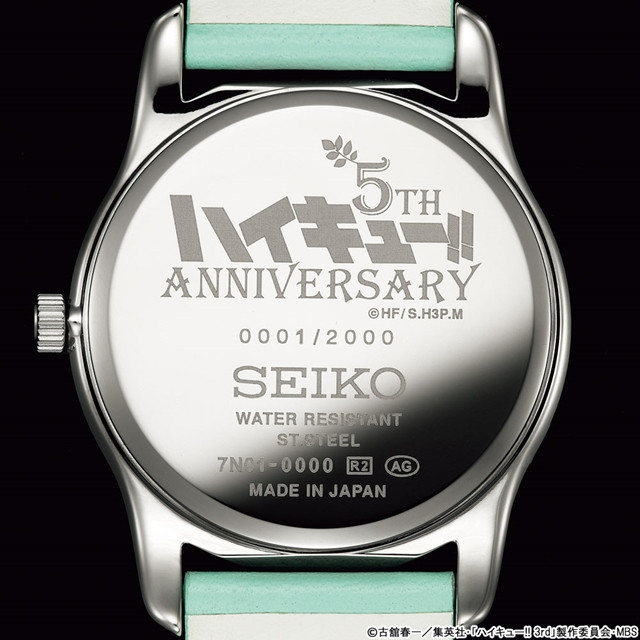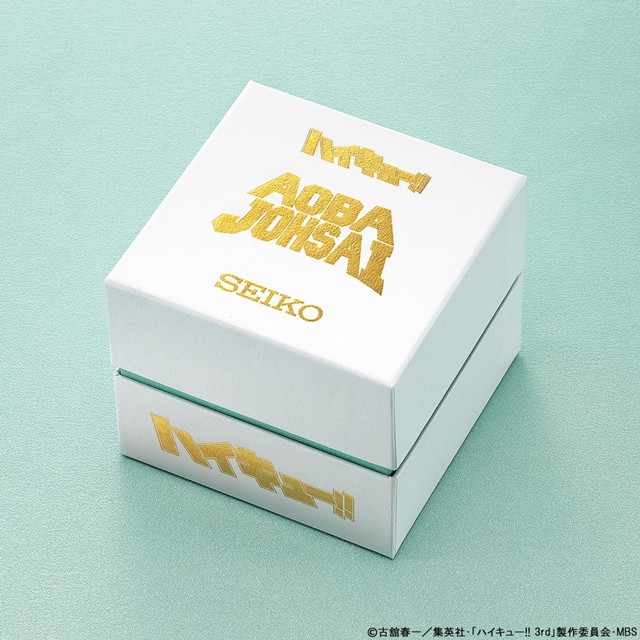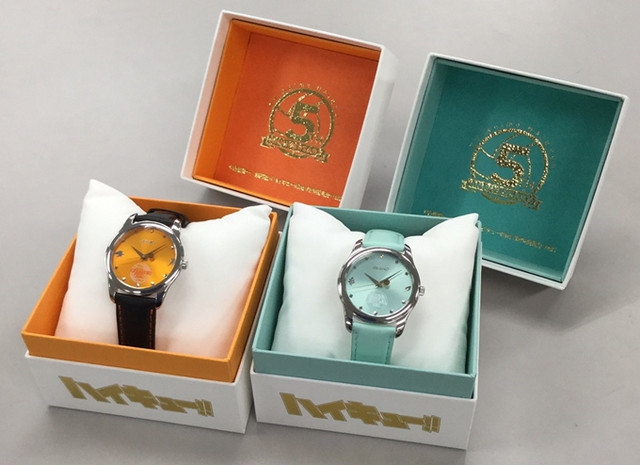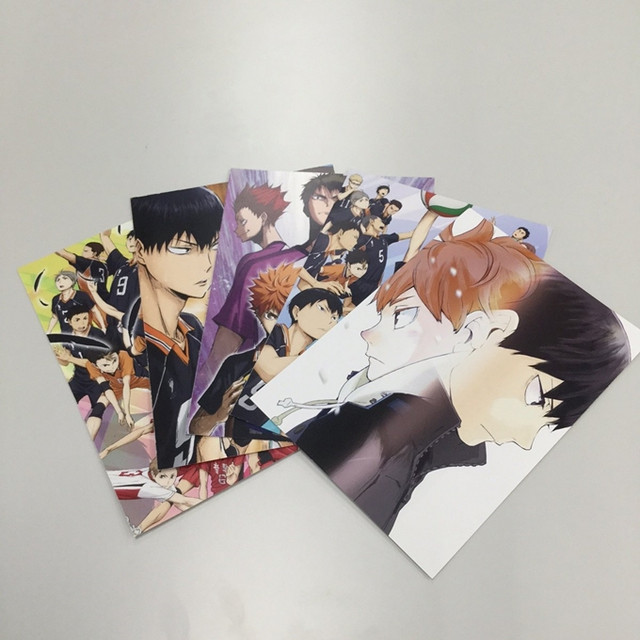 ---
Source: Imperial Enterprise press release
(c)Haruichi Furudate/SHUEISHA, "Haikyu!! 3rd" Production Committee, MBS