Min Tanaka, Win Morisaki (Ready Player One) newly join the cast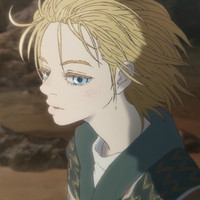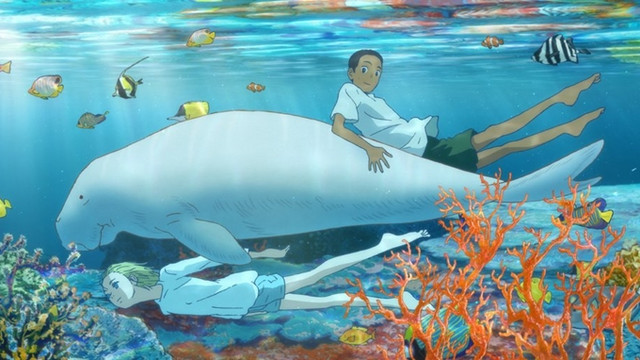 The official website for the forthcoming anime film Kaiju no Kodomo/Children of the Sea announced today
that 16-year-old Airu Kubozuka, who was originally cast as one of three protagonists, Sora, has left the film
due to voice change.
Kubozuka says, "I was terribly sorry for the inconvenience to the staff, for it was difficult to perform with
stable voice due to my voice changing period. It's very unfortunate, but I had to decide to leave the role.
I am looking forward to the completion of the film, driven by regret."
19-year-old Seishu Uragami, best known as Kei Shinomiya in the Tomodachi Game live-action adaptation
series, is newly set to voice the character. In addition, 74-year-old dancer Min Tanaka and 28-year-old
Win Morisaki (Ready Player One) join the voice cast. Tanaka voices marine biologist Jim, the guardian
of Sora and Umi, while Morisaki plays Jim's ex-partner Anglade, who has been chasing the secret of the
two boys.
再掲????新キャスト発表!ジュゴンに育てられた二人の少年「海」と「空」。このたび「空」役を新たに浦上晟周さん @uragamiseishu が演じることが決定!さらに、二人の少年の謎を追うアングラード役とジム役をそれぞれ森崎ウィンさんと田中泯さん @MadadaDance が演じることとなりました! #海獣の子供 pic.twitter.com/l9FqkqmtSI

— 映画『海獣の子供』公式 (@kaiju_no_kodomo) 2019年4月16日
---
The release date of the anime film adaptation of Daisuke Igarashi's award-winning fantasy manga is
set for June 7, 2019. 52-year-old Ayumu Watanabe (After the Rain, Gurazeni) serves as director at
Studio 4°C (Tekkonkinkreet, Berserk: Golden Age Arc).
60-second official trailer 1
Main poster visual
映画『海獣の子供』ポスタービジュアル解禁しました!

《一番大切な約束は、言葉では交わさない》#海獣の子供 pic.twitter.com/nTRObVdiLp

— 映画『海獣の子供』公式 (@kaiju_no_kodomo) 2019年3月12日
Main voice cast:
Ruka Azumi: Mana Ashida (14/Mako Mori in her childhood in Pacific Rim)
Umi: Hiiro Ishibashi (14/Muguel in Coco Japanese dub)
Sora: Seishu Uragami (19/Kei Shinomiya in Tomodachi Game)
Masaaki Azumi (the protagonist Ruka's farther): Goro Inagaki (ex-member of idol group SMAP)
Kanako Azumi (Ruka's mother): Yu Aoi (Onee-san in Penguin Highway)
Sensei: (Handball club teacher at Ruka's school): Toru Watanabe
Dede (mysterious person who observes Sora and Umi): Sumiko Fuji (Sakae Jinnouchi in Summer Wars)
Jim: Min Tanaka (74)
Anglade: Win Morisaki (Daito in Ready Player One)
---
Source: "Children of the Sea" anine film official website / Twitter
© KaijunoKodomo Committee
© Daisuke Igarashi/Shogakukan