A special remembrance event for the beloved manga author is planned to be held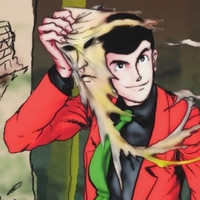 Soon after the news about the passing of 81-year-old manga artist Monkey Punch, best known for his internationally popular series Lupin The third, Kanichi Kurita, who has been voicing the protagonist character in the anime series, released a condolence message to Japanese media.
61-year-old comedian Kurita was known for his voice mimicry of the anime character Lupin originally voiced by Yasuo Yamada, which was loved by the actor himself. Due to Yamada's sudden illness in February 1995, Kurita played the role as his substitute in the Farewell to Nostradamus film released in April of that year. After Yamada's death the following March, he officially inherited the role and has played it for 25 years,.
Message from Kanichi Kurita:
"It has been over 20 years since I, who had no voice acting experience back then, was given the important 'Lupin The Third' from Sensei. Since the first time we met, you had been always with a smile, gentle, calm, and warm. In the days of endless anxiety and pressure, I was saved by Sensei, who treated me with a smile. I felt protected with your word, 'Don't worry about anything.' I will keep the memory of several visits to your home town Hamanaka-cho (in Hokkaido) with you as a precious treasure only for myself. I am really thankful to you. May you rest in peace."
4月11日「ルパン三世」原作者 モンキー・パンチ先生がご逝去されました。

生前は多くの魅力的なキャラクターを生み出し、映画「ルパン三世 DEAD OR ALIVE」ではアニメーション監督としてもご活躍くださいました。

謹んで哀悼の意を表すとともに感謝を申し上げます。
ありがとうございました。合掌 pic.twitter.com/h45Mj6c7SQ

— アニメ「ルパン三世」公式 (@lupin_anime) 2019年4月16日
Details of a special remembrance event for Monkey Punch will be announced at the "Lupin The Third" official
website as soon as its date and place have been decided.
後日予定をしておりますモンキー・パンチ先生の「偲ぶ会」につきましては、日時・場所が決定次第「ルパン三世NETWORK」WEBサイトでもご案内いたします。
ルパン三世NETWORK:https://t.co/UXaRqnUMhA pic.twitter.com/XSpEiA9UZg

— アニメ「ルパン三世」公式 (@lupin_anime) 2019年4月16日
---
Source: Asahi Shimbun