New deal will see landmark manga complete in English for the first time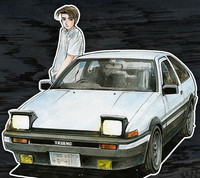 Amazon and manga publisher Kodansha Comics have announced a new digital publishing deal whereby both companies will work together to launch previously unavailable Kodansha Comics titles digitally in English via the online retailer's growing line of comiXology Originals titles available to read at no additional cost for Amazon Prime, Kindle Unlimited, and comiXology Unlimited customers and are also available for purchase on Kindle and comiXology services. The most recent title is Initial D, which was previously published by Tokoyopop in the mid-2000s alongside the anime adaptation. Previously released titles include Harold Sakuishi's manga series BECK and Seven Shakespeares.
The first 38 volumes are available immediately across Amazon Kindle and Comixology for individual purchase, with Prime Reading/Comixology and Kindle Unlimited members being able to read the title immediately at no additional charge. Volumes 34-38 of the manga, which were never released in English are also available now. Volumes 39-48 will be available later this year.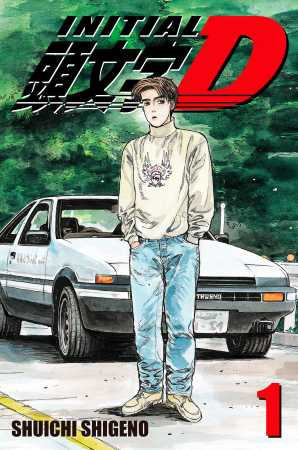 Comixology describes the manga:
Tak Fujiwara spends a lot of time behind the wheel. His tofu delivery job sends him racing down the treacherous roads of Mount Akina, and without even realizing it, Tak has mastered racing techniques that take most drivers a lifetime to learn. Of course, none of his friends realize this. They're all too busy watching the Akina Speed Stars, the local street racing team. When the legendary Red Suns show up to challenge the Speed Stars, it looks as if the Trueno Eight Six that has been seen racing through the mountain roads will take them on. The question remains … who's the driver of this phantom car?