Shota Sometani and Ken'ichi Matsuyama will reprise their roles as Buddha and Jesus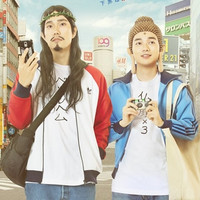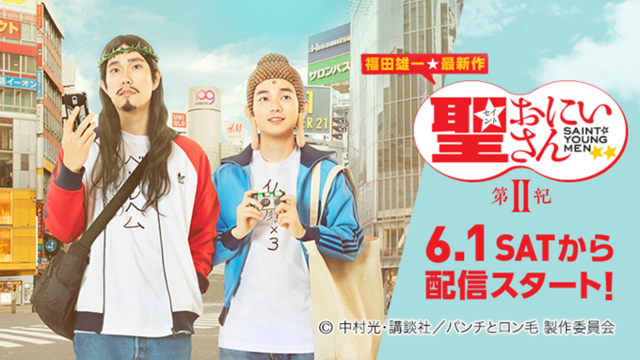 It is confirmed today that the second season of the live-action drama adaptation of Hikaru Nakamura's
slice of life comedy manga series Saint Oniisan/Saint Young Men will be available on Japanese video
streaming app Piccoma TV on June 1, then will also get its theatrical screenings at select theaters in
Japan, including Tachikawa Cinema City in Tokyo, five days later.
The first season of the drama series written/directed by Yuichi Fukuda (Gintama live-action films) was
streamed for ten episodes in October 2018 and screened in select theaters.
Of course in the second season, Shota Sometani (Shinichi Izumi in Parasyte live-action films) and Ken'ichi
Matsuyama (L in Death Note live-action films) will reprise their roles as Jesus and Buddha, respectively.
And Yuuki Yamada (Joe Gibken/Gokai Blue in Kaizoku Sentai Gokaiger) newly joins as an police officer who
guides Jesus.
Teaser trailer
????天界からのグッドニュースです!????

ドラマ「聖☆おにいさん 第Ⅱ紀」は
6/1 (土)〜 「#ピッコマTV」にて独占配信スタート⭐️
6/6(木)〜 立川シネマシティほかにて順次劇場公開????

聖人コンビが降り立ったのは若者の聖地、、SHIBUYA…!?#聖おにいさん#パンチとロン毛 pic.twitter.com/GsK7Wk8mE9

— ドラマ「聖☆おにいさん 第Ⅱ紀」公式6/1 ピッコマTV配信・6/6 劇場順次公開 (@st_023_) 2019年4月18日
Yuuki Yamada as police officer
そして、この度
神プロジェクトに仲間入りを果たしたのは、#山田裕貴 さん!

彷徨うイエスを補導する警察官役でご出演されます????‍♂️#聖おにいさん#パンチとロン毛 pic.twitter.com/IDzs6MkUYj

— ドラマ「聖☆おにいさん 第Ⅱ紀」公式6/1 ピッコマTV配信・6/6 劇場順次公開 (@st_023_) 2019年4月18日
1st season Blu-ray jacket (June 5, 2019 release)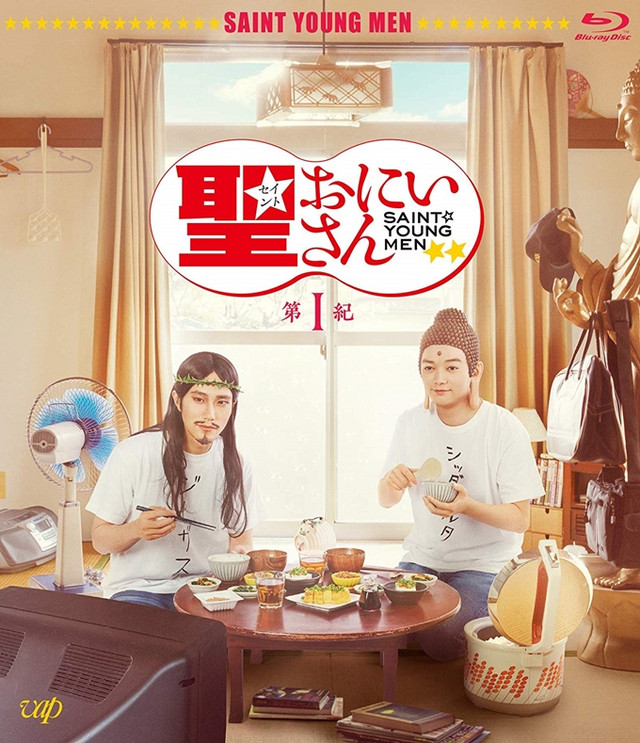 ---
Source: "Saint Young Men" drama official website
©Hikaru Nakamura, KODANSHA/Panch to Longe Production Committee
©Hikaru Nakamura, KODANSHA