Erlebt unsere deutsche Synchro von MMO Junkie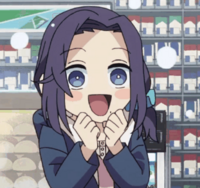 Vor knapp drei Monaten haben wir unsere neuste Ladung an deutschen Synchros veröffentlicht - nun wollen wir uns mit euch zusammen hinsetzen, um eine der Vertonungen gemeinsam zu schauen.
Denn am 28. April um 18:00 Uhr starten wir gemeinsam unseren nächsten Animemarathon mit sämtlichen Folgen von Recovery of an MMO Junkie auf unserem Twitch-Kanal! Dann könnt ihr zusammen mit anderen Fans alle 11 Folgen unserer deutschen Vertonung erleben - auch wenn ihr kein Premium habt!
Also schaltet ein und seid dabei, wenn wir als Community uns erneut an Morikos unbeholfener Romanze in unserem #CRMarathon erfreuen!
Update
Gute Neuigkeiten! Neben Recovery of an MMO Junkie werden wir mit euch diesen Sonntag auch sämtliche Folgen von The Ancient Magus' Bride auf unserem Twitchkanal schauen! Um die längere Laufzeit des Streams zu berücksichtigen, werden wir nun bereits am 28. April um 08:30 Uhr starten. Los wird es dann mit MMO Junkie gehen und ab 13:10 Uhr begeben wir uns gemeinsam mit Chise und Elias auf eine magische Reise (die natürlich auch die OVAs beinhalten wird).