Sui Ishida works on character designs, event illustrations, song lyrics, scenarios, and more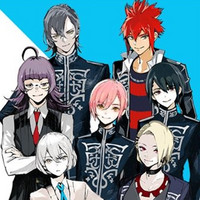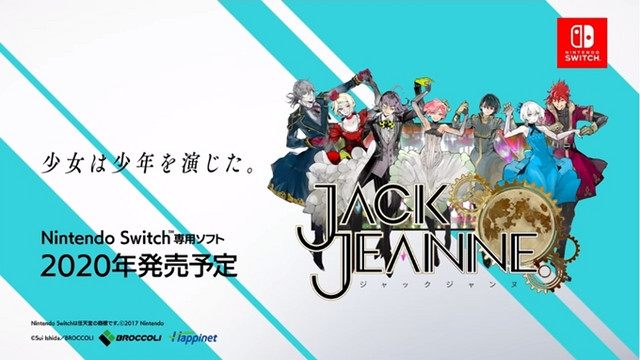 Broccoli has confirmed that the first product from "JACK JEANNE," its all-new collaboration project
with internationally acclaimed manga artist Sui Ishida (Tokyo Ghoul, Tokyo Ghoul:re) will be a Nintendo
Switch game to be released in 2020. The project plans to also include anime, game app, and CDs.
New teaser movie
The project's official website opened at 13:00 on April 23 (JST). According to the site, its story is
set in an all-male theater compay Tamasaka-za, and its school Univers Revue Academy. The protagonist
girl Kisa Tachibana has given up her dream to become an actress, but after a certain incident, she is
allowed to become a student of the school with two conditions: She will have to get the leading role
of the final show in the end of her first year, and she will have to hide her identity as a female there.
In addition to character designs, Sui Ishida works on worldview settings, stage settings, character
and event CGs, and lyrics for the songs in the game. He also collaborates with Shin Towada (Tokyo
Ghoul novelizations) for the game's scenarios.
Teaser visual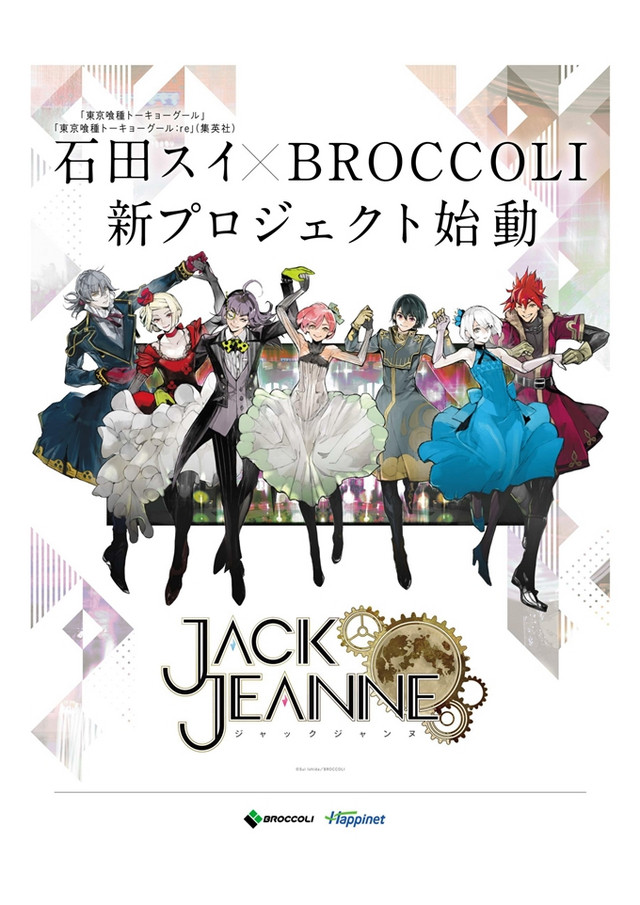 ---
Source: Broccoli press release, "JACK JEANNE" official website
Copyright © Sui Ishida/BROCCOLI All Rights Reserved.