Ayumu Watanabe (After the Rain)-directed adaptation will hit Japanese theaters June 7, 2019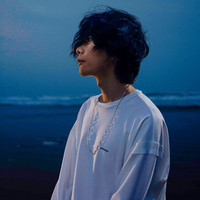 The official website for the forthcoming anime film adaptation of Daisuke Igarashi's award-winning fantasy manga Kaiju no Kodomo/Children of the Sea announced today that 28-year-old Japanese singer-songwriter Kenshi Yonezu has provided his newly-written song "Umi no Yuurei" (The ghost in the sea) as its theme song. Yonezu has kept good relationship with the manga author since the "Louvre No. 9 — Manga, the 9th Art" exhibition in 2016, for which he wrote the theme song.
Back in 2017, he wrote/composed/produced "Uchiage Hanabi," the theme song for the anime film Fireworks, Should We See It from the Side or the Bottom? sung by DAOKO, and also joined the song's recording as guest vocalist. "Umi no Yuurei" is his first film theme song work featuring him as main vocalist.
He said, "I think I was teenager when I read the manga for the first time, and I still remember that I
was overwhelmed by its greatness. Even rereading it now, the shock at that time has not been aged
at all, and it brings me new discoveries more. I thought it would be great if I could write a song for
the manga's silver screen adaptation, so I feel quite emotional to see that dream has come true. In
the last few months, I had asked myself whether I could create a song that couldn't be beaten by the
manga's charms and also could get close to it well. Right now, I am looking forward to the day when
the song is played in theaters."
主題歌が米津玄師(@hachi_08)に決定❗️自身の作品としては初の映画主題歌となる楽曲のタイトルは「海の幽霊」。そして、新たなアーティスト写真も解禁‼️ 米津さんそして、かねてより親交のあった五十嵐先生からのコメントも到着????https://t.co/YtvhoMjx0c#海獣の子供 #米津玄師 #海の幽霊 pic.twitter.com/eBMDMl95PG

— 映画『海獣の子供』公式 (@kaiju_no_kodomo) 2019年4月23日
---
The release date of the anime film adaptation of Daisuke Igarashi's award-winning fantasy manga is
set for June 7, 2019. 52-year-old Ayumu Watanabe (After the Rain, Gurazeni) serves as director at
Studio 4°C (Tekkonkinkreet, Berserk: Golden Age Arc).
60-second official trailer 1
Main poster visual
映画『海獣の子供』ポスタービジュアル解禁しました!

《一番大切な約束は、言葉では交わさない》#海獣の子供 pic.twitter.com/nTRObVdiLp

— 映画『海獣の子供』公式 (@kaiju_no_kodomo) 2019年3月12日
---
Source: "Children of the Sea" anine film official website / Twitter
© KaijunoKodomo Committee
© Daisuke Igarashi/Shogakukan