The park's live character show begins a new story "MARIONETTE"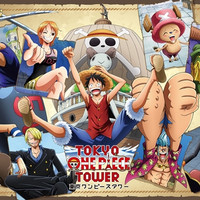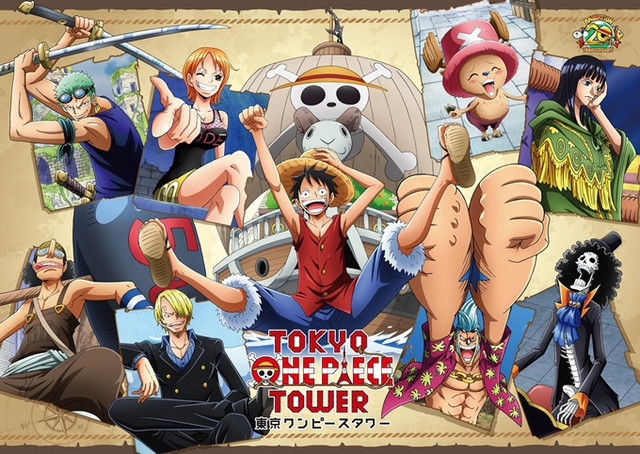 Tokyo One Piece Tower, the first permanent indoor theme park dedicated to the One Piece franchise, has
started a special exhibition to commemorate the anime series' 20th anniversary, titled "Cruise History,"
since April 24. It is scheduled to run for one year to cover the anime's whole 20-year history.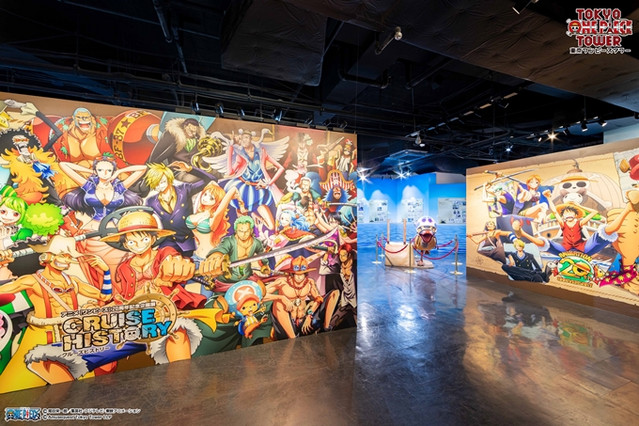 CM
The exhibition's current first season introduces the characters, costumes, islands, and ships that appeared
in the anime's first six arcs, from the first arc "East Blue" (199-2001) to sixth arc "Skypiea" (2003-2004).
You cal also check the anime's various production materials, such as storyboards, key animation drawings,
and character references.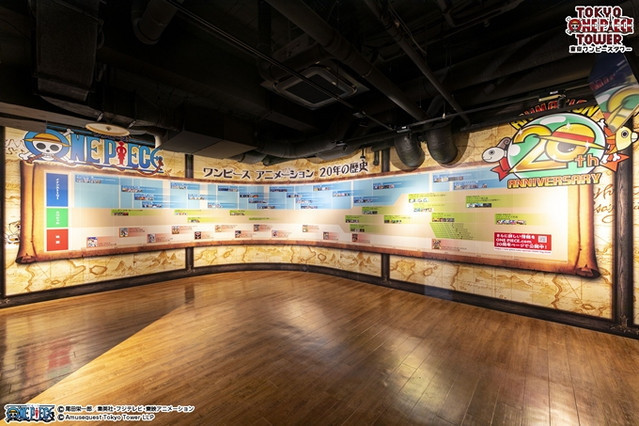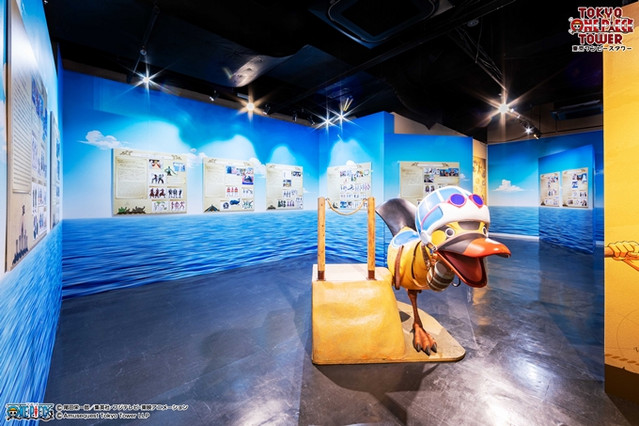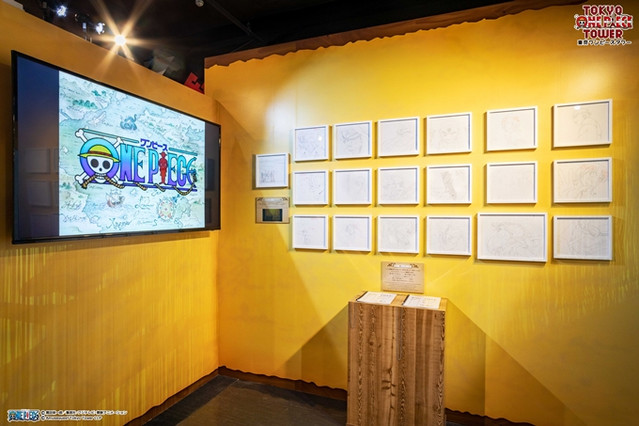 Voice guidance by the anime voice actors is also available at 20 places in the exhibition.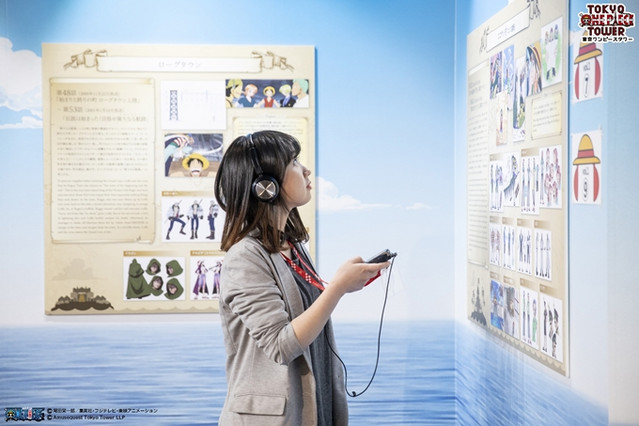 Figure series "Portrait.Of.Pirates" display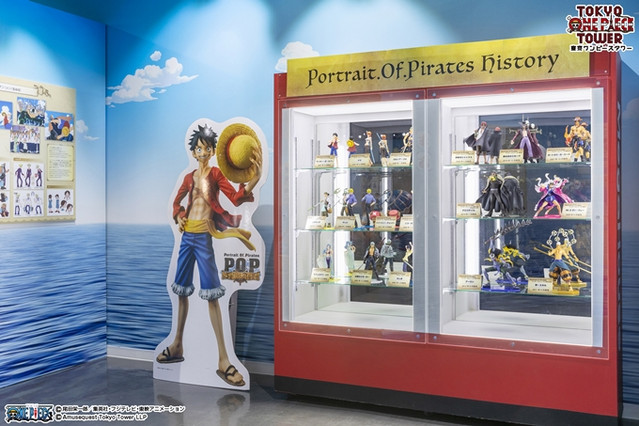 DVD "ONE PIECE Log Collection" package illustrations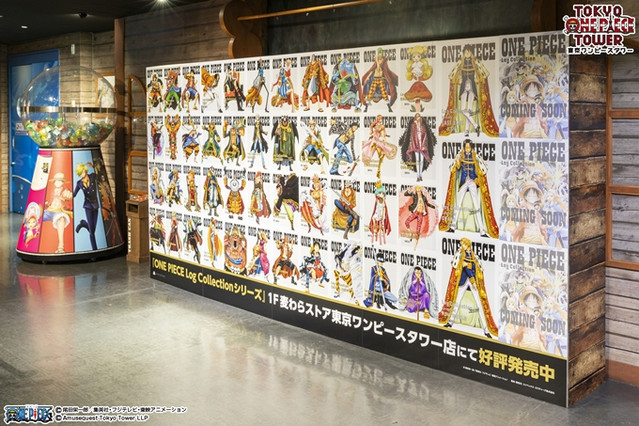 Special menu for "Cruise History" at Cafe Mugiwara and Sanji's Ore-sama Restaurant, inspired by East Blue,
Alabasta, and Skypiea.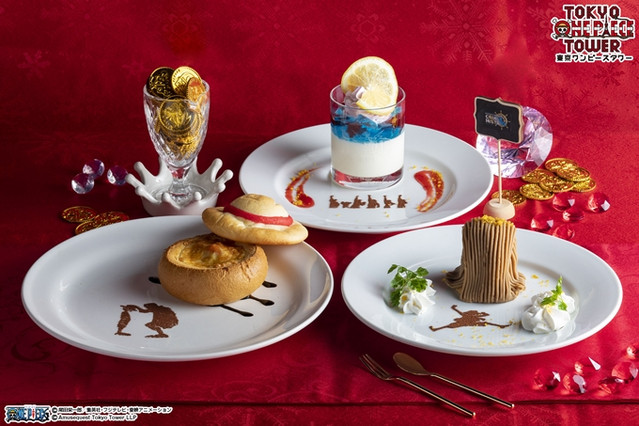 Memorial items using the "Cruise History" key visual are available at Mugiwara Store and Tongari Store.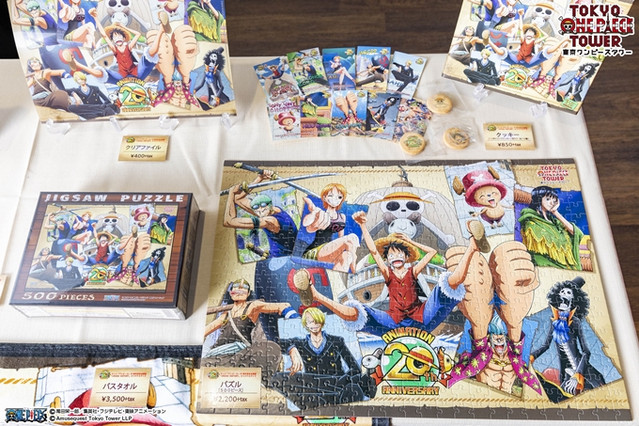 ---
Meanwhile, the park's popular live character show "One Piece Live Attraction" has also started its new story
"MARIONETTE" since yesterday.
Key visual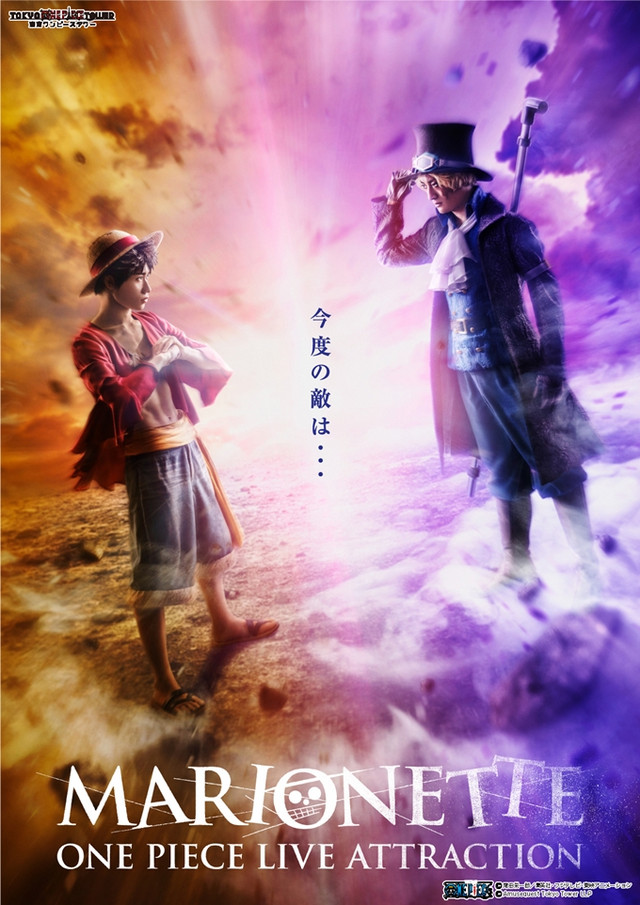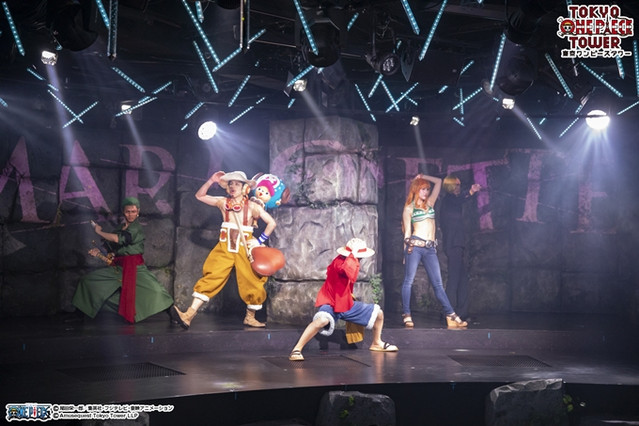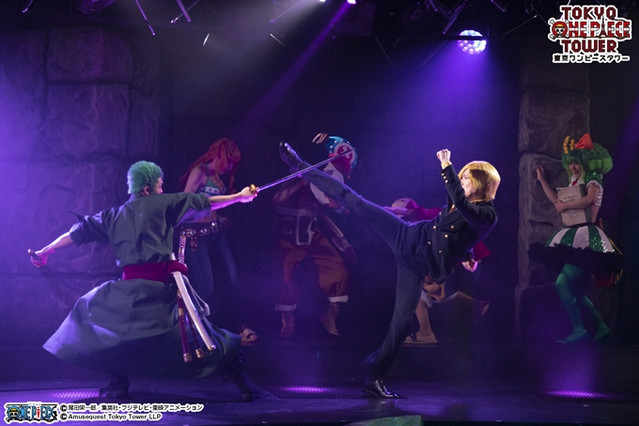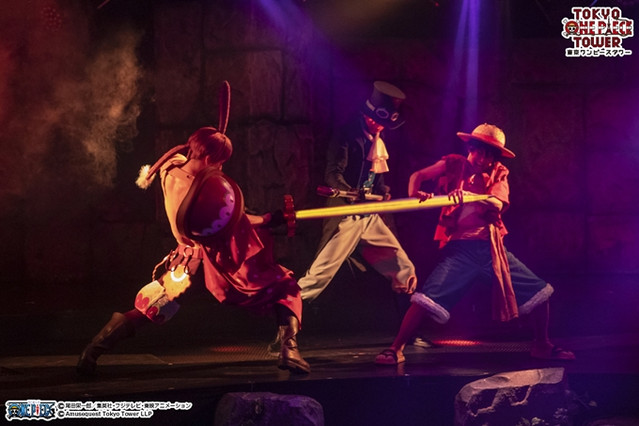 ---
The One Piece manga's official Twitter has been posting photo reports from the new exhibition and show's opening day.
Our new original story manager, Takano, just set foot for his first time on Tongari Island, aka TOKYO ONE PIECE TOWER !

Follow us on his journey inside the Tower just after its renewal ! pic.twitter.com/KuAlhRZcmO

— ONE PIECE スタッフ【公式】 (@Eiichiro_Staff) 2019年4月25日
There are so many pictures to take !

Kuma is BIG !
#TOKYOONEPIECETOWER pic.twitter.com/WzUfKPIv8P

— ONE PIECE スタッフ【公式】 (@Eiichiro_Staff) 2019年4月25日
And now, MARIONETTE, TOKYO ONE PIECE TOWER new LIVE ATTRACTION.

The premiere is tonight, the audience is wild !
#TOKYOONEPIECETOWER pic.twitter.com/lXHhNhWcI0

— ONE PIECE スタッフ【公式】 (@Eiichiro_Staff) 2019年4月25日
ウソップの目指せ狙撃王!タカノ初挑戦の結果は…!?#東京ワンピースタワー pic.twitter.com/zRqsphzZgq

— ONE PIECE スタッフ【公式】 (@Eiichiro_Staff) 2019年4月24日
アニメ『ONE PIECE』20周年記念特別企画「Cruise History」も開催中でした!

20年前の台本や、プロデューサー陣のコメント、歴代の設定資料など、思い出よみがえるボリューム!

今回は東の海から空島の展示になってます!#東京ワンピースタワー pic.twitter.com/r5NmhThkDA

— ONE PIECE スタッフ【公式】 (@Eiichiro_Staff) 2019年4月24日
定番のCafe Mugiwaraで20周年記念メニューなどなどいただきます!
ラウルさん、いつもありがとうございます!#東京ワンピースタワー pic.twitter.com/pmRcG2RC3O

— ONE PIECE スタッフ【公式】 (@Eiichiro_Staff) 2019年4月24日
---
Source: Tokyo One Piece Tower press release
© Eiichiro Oda/Shueisha, Fuji TV, Toei Animation