The game that combines kawaii and hardcore competition.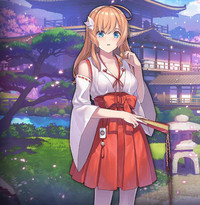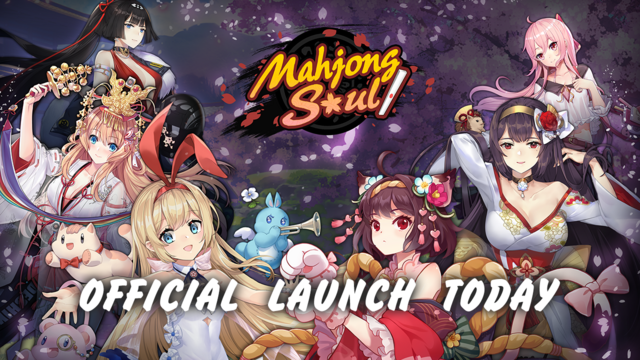 25th April, 2019 - Shanghai - Azur Lane publisher Yostar Games has officially announced the launch of its new anime-themed Japanese mahjong game Mahjong Soul online via web browser today. Mahjong Soul will be a cross-platform game with the mobile version being launched on Android and iOS later this year. Mahjong Soul features famous Japanese voice actresses, easy and interactive gameplay, a customizable game experience where players can select different music tracks, effects, styles, and an in-game Friendly Match system where players can join or invite friends to play together.
Play Mahjong Soul Now: https://mahjongsoul.game.yo-star.com/
Mahjong Soul's match systems are divided into Ranked Match, Tournament Match, and Friendly Match. For players who wish to hone their skills in mahjong, the Ranked Match system pairs equally skilled players together to allow for an uplifting game of mahjong. By playing Ranked Match games, players will either gain or lose points depending on their position in the match. Players can accumulate points and rank up from Novice to Expert then to Master and all the way to the ultimate rank of Celestial.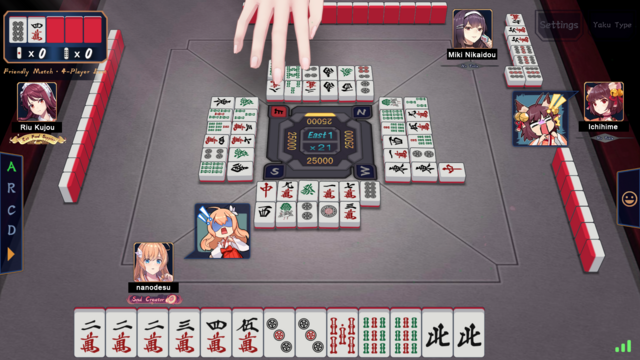 As players advance through Ranked Matches, they will face opponents of various difficulties. Through it all, players will need a combination of luck, tactics or both in equal measure. For the more casual player, the Friendly Match system in Mahjong Soul is a suitable style of play for beginners or intermediate players. In the Friendly Match system, players can either create and host a match for friends or join their friends' match by entering the room number. During a match, players can taunt their opponents by using the cute, fun emojis that come with every playable character in the game.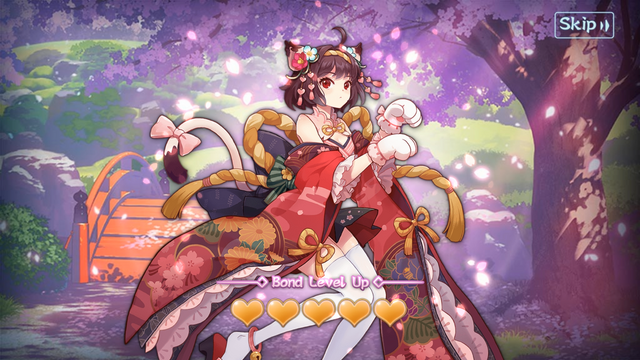 When starting Mahjong Soul, players can choose from one of two default characters to start, with an additional six summonable characters available for players to draw. Each character possesses their own unique personalities, character lines and backstories. Players can increase the Bond with their characters by playing rank matches or by sending gifts to their characters. When the Bond point reaches a designated level, an entirely new character image, new emoji set, and new voice over set will be unlocked at the same time.
Japanese Mahjong is a thrilling game that requires both a bit of luck and sound tactics in order to win as well as preventing your opponents from winning first. Experience and explore the game with your friends now!
Official website: https://mahjongsoul.yo-star.com
Facebook official page: https://www.facebook.com/MahjongSoulEN/
YouTube Channel: https://www.youtube.com/channel/UCTv15gFjpwnJ-WpnOkIZq_w
Twitter: https://twitter.com/MahjongSoul_EN
Discord: https://discord.gg/PDn4AaT
Twitch: https://www.twitch.tv/mahjongsoulofficial
About Yostar Games
Founded in 2014, Yostar Games is an internet game company that specializes in the development, global distribution, investment and management of online games. Yostar Games is based in Tokyo and has branch offices in Shanghai, China. Yostar Games is the top publisher, developer and investor of Anime, Comics and Games in China. In 2017, Yostar successfully released the mobile game Azur Lane for the Japanese market. As the game's popularity grew, Yostar Games then launched the game globally to great fanfare and success in 2018. Yostar also developed Nono From Another World in China. Moving forward, Yostar will continue to explore and expand in maturing Anime, Comics and Games markets. The company strives to become the premier Anime, Comics and Games internet game publishing company.