The most popular girls will be featured in the next volume's bonus short story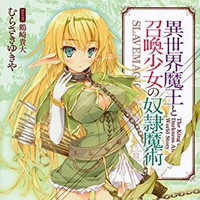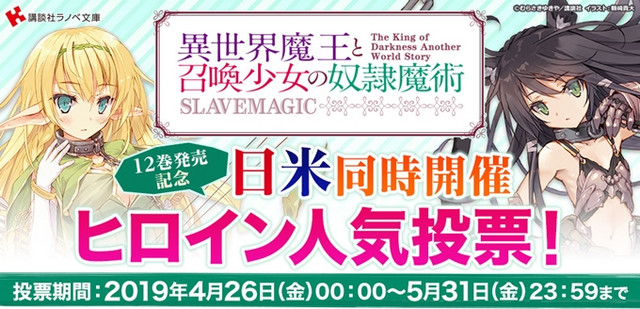 In commemoration of the release of the novel's latest 12th volume today, digital bookstore BOOK☆
WALKER Japan has started conducting an online poll to choose the most popular heroine in Yukiya
Murasaki's fantasy light novel series Isekai Maou to Shoukan Shoujo no Dorei Majutsu/How Not to
Summon a Demon Lord. The poll has also simultaneously started on BOOK☆WALKER Global Store
that has distributed the novel's English edition.
The novel series featuring illustrations by Takahiro Tsurusaki (Love Gene!, D Sword of Legend) has
been published from Kodansha's Lanove Bunko imprint since December 2014, and had printed two
million copies (including digital editions) in Japan by October 2018.
The voting will open until May 31, 2019, at 23:59 (JST), and its result will be reported in late June.
The most voted girls on each store will have their original digital pinups and be featured in the bonus
short story to be included in the BOOK☆WALKER limited edition of the novel's next 13th volume.
Who is your most favorite heroine?
How NOT to Summon a Demon Lord BOOK☆WALKER Global + Japan Best Girl Contest!

Vote to decide who should get a bonus short story + illustration in an upcoming volume!

Vote: https://t.co/3ZG5IrioMG pic.twitter.com/yIyu5GvQbU

— BOOK☆WALKER Global (@BOOKWALKER_GL) April 26, 2019
Novel's 1st and 12th volume covers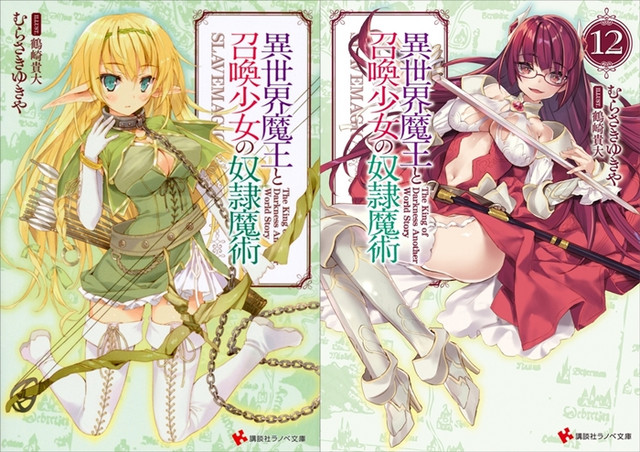 ---
Source: BOOK☆WALKER press release
(C) Yukiya Murasaki/Kodansha Ltd. Illustrations by Takahiro Tsurusaki