Kento Yamazaki: "It has become a very special film for me."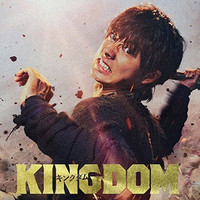 To the packed crowds at the stage greeting event held at the Shinjuku Wald 9 theater in Tokyo on Sunday, it was reported that the live-action film adaptation of Yasuhisa Hara's historical adventure manga Kingdom had already sold one million tickets and earned 1.4 billion yen just in nine days since its release in Japan on April 19.
The Shinsuke Sato (I Am A Hero, Bleach)-directed adaptation opened in 341 theaters across Japan and ranked second in its opening weekend box office with a huge 526 million yen, then made a 690 million yen from its first Friday through Sunday.
Even though he is still 24, Kento Yamazaki, who is cast as the film's protagonist Shin / Li Xin, is a veteran of live-action film adaptations of popular Japanese manga, such as Kyo, Koi wo Hajimemasu (2012), L DK (2014), Heroine Shikkaku (2015), Orange (2015), Wolf Girl and Black Prince
(2016), Your Lie in April (2016), One Week Friends (2017), JoJo's Bizarre Adventure: Diamond Is
Unbreakable Chapter I (2017), Psychic Kusuo: The Disastrous Life of Saiki K. (2017), and the upcoming
Wotakoi: Love is Hard for Otaku (2019). Kingdom is expected to become one of the most successful films
in his acting career.
Yamazaki said at the event, "The cast and staff created the film with great heat and passion, so I am
delighted to know a craze for the film has been been spreading. It has become a very special film for me.
I hope the heat will grow more from now on. Thank you so much today."
The event's video reports (via: Cinema Today)
---
International version trailer
Poster visual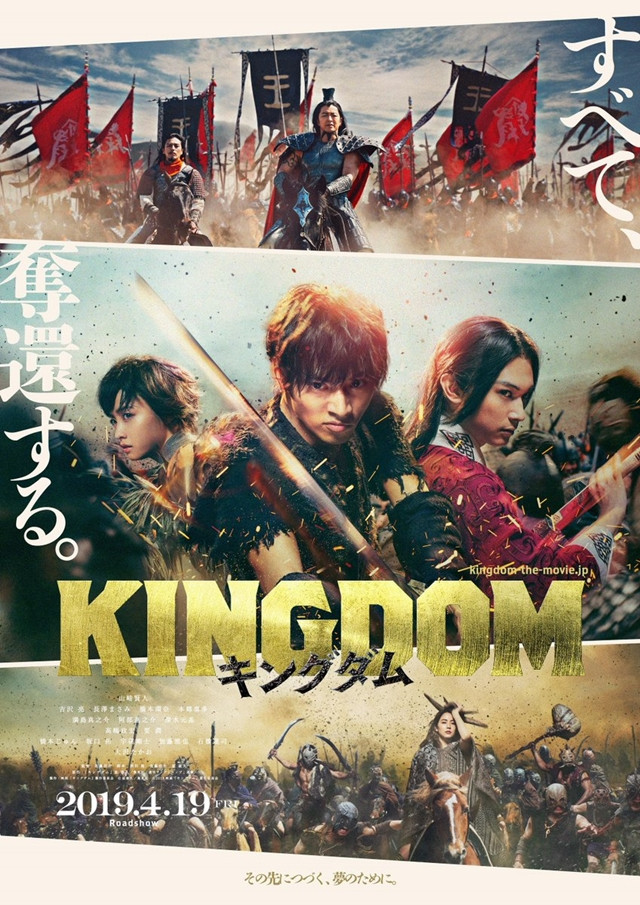 Cast:
Ri Shin: Kento Yamazaki (Kusuo Saiki in The Disastrous Life of Saiki K.)
Ei Sei/Hyou: Ryo Yoshizawa (Ryusei Sakuta / Kamen Rider Meteor in Kamen Rider Fourze)
Yo Tanwa: Masami Nagasawa (Tae Shimura in Gintama)
Karyo Ten: Kanna Hashimoto (Kagura in Gintama)
Seikyo: Kanata Hongou (Ryoma Echizen in The Prince of Tennis)
Heki: Shinnosuke Mitsushima (Morio in Napping Princess)
Shoheikun: Masahiro Takashima (Gunhed, Godzilla vs. Mechagodzilla II)
Tou: Jun Kaname (Makoto Hikawa/Kamen Rider G3 in Kamen Rider Agito)
Ouki: Takao Ohsawa (The Wolfman in Wolf Children)
---
Source: Cinema Today
(c) Yasuhisa Hara/Shueihsa (c)2019 Movie "Kingdom" Production Committee