Net anime adaptation (with Nyoron! Churuya-san) is available on Crunchyroll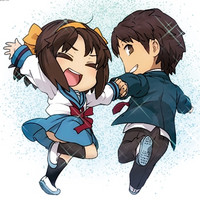 Today on May 2, KADOKAWA released the final 12th tankobon volume of Puyo's The Melancholy of Suzumiya Haruhi-chan, an official comedy spin-off manga to Nagaru Tanigawa's Haruhi Suzumiya light novel series. As special bonus items, the volume comes with a newly-written short story by Tanigawa, as well as illustrations by the novel illustrator Noizi Ito and the manga illustrator Gaku Tsugano.
The Melancholy of Suzumiya Haruhi-chan was serialized in KADOKAWA's Monthly Shonen Ace from July 2007 to December 2018. It was also adapted into a 25-episode short net animation on YouTube by Kyoto Animation, the company worked on the main Haruhi anime series, in 2009.
While its main novel series in Kadokawa Sneaker Bunko has been on hiatus for eight years since 2011, most recently, a 120-page short story "Nanafushigi Overtime" (Seven Wonders Overtime)
written by Tanigawa was published in the 30th anniversary special issue of KADOKAWA's light novel
magazine The Sneaker released in October 2018.
12th volume cover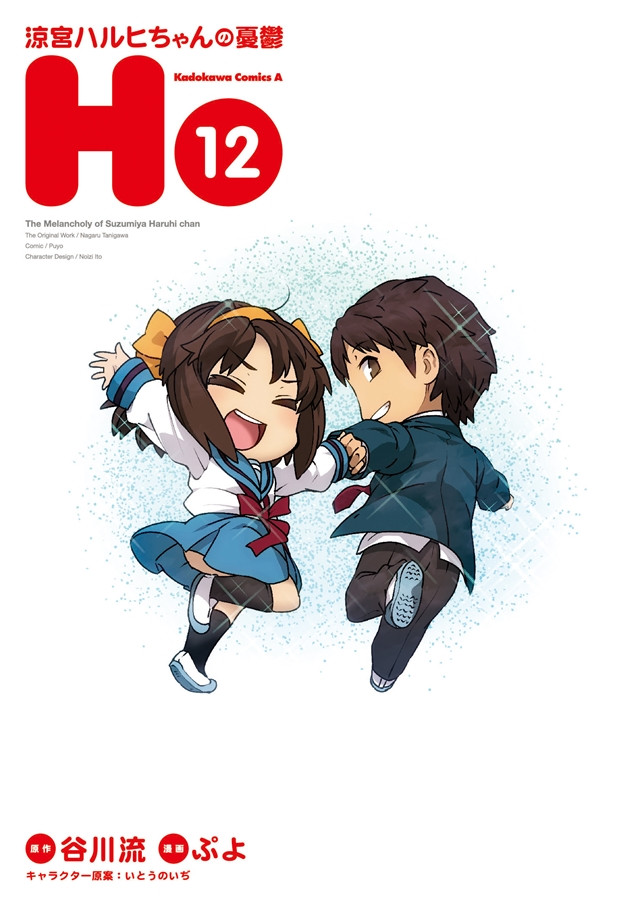 1st and 11th volume covers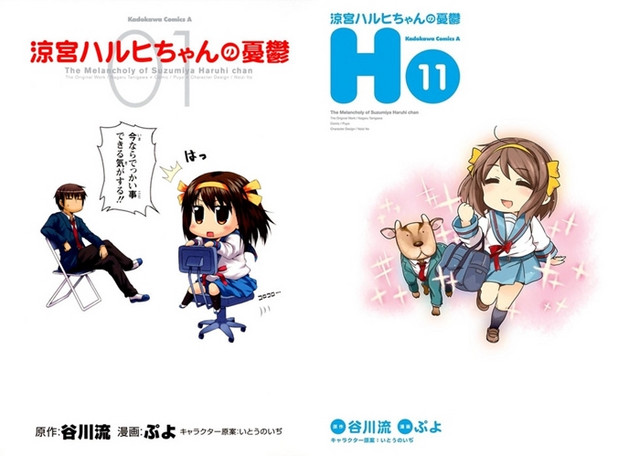 ---
Meanwhile, the second volume of Puyo's Urushiba Sarara wa Koi nado Shinai! (Sarara Urushibara Is
Not Into Romance) is also released on the same day. In commemoration of the release of the two
manga drawn by the same illustrator, KADOKAWA has launched a special campaign. By sending the
two coupons printed on both volumes' wraparound bands, 200 people will win a newly-drawn clear
stand by Puyo.
Collaboration campaign visual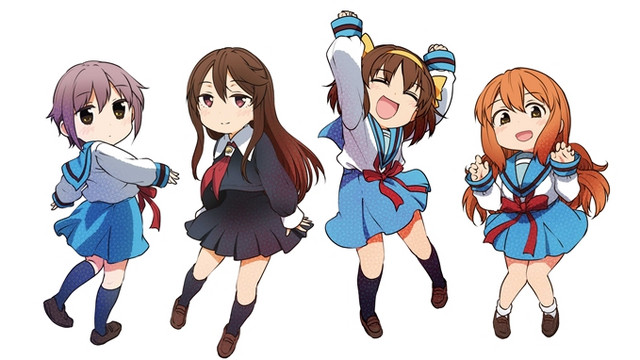 "Urushiba Sarara wa Koi nado Shinai!" 1st and 2nd volume covers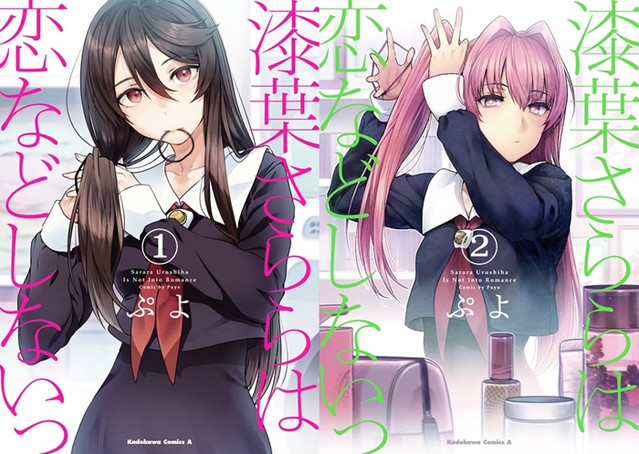 Anime PV for the 2nd volume
---
The web anime adaptations of The Melancholy of Suzumiya Haruhi-chanby Puyo and Nyoron! Churuya-san
by Eretto are available on Crunchyroll.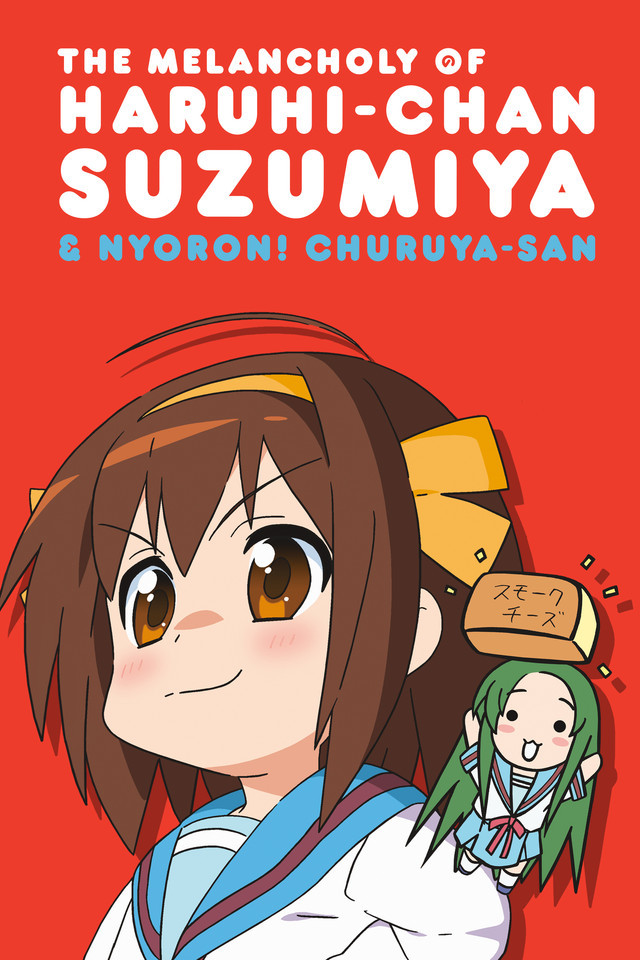 ---
Source: KADOKAWA press release