Annecy International Animated Film Festival will host the film's premiere screening in June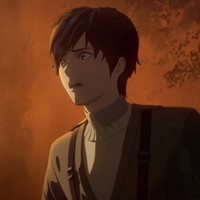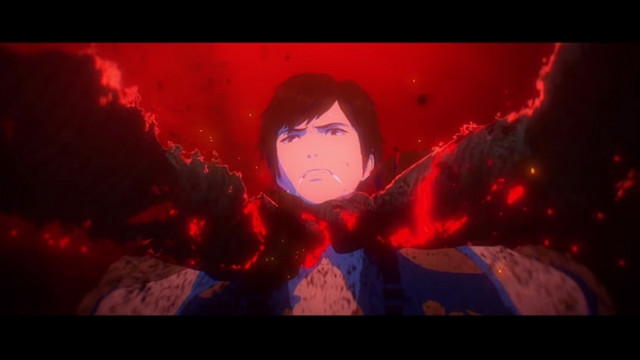 The official website for HUMAN LOST Ningen Shikkaku, a sci-fi anime feature film inspired by renowned
Japanese novelist Osamu Dazai's 1948 novel Ningen Shikkau (No Longer Human), has posted a 45-second
video introducing its protagonist character Yozo Oba voiced by Mamoru Miyano (Light Yagami in Death Note).
The film's story is set in 2036. A breakthrough in medical science has led to the creation of nanomachines,
and the S.H.E.L.L. system that controls them, which ensures humans are free from disease and injury and
extends their lifespan to 120. But this ultimate social system has warped the Japanese nation in a number
of ways, whether it be economical disparities, serious environmental pollution, or the "Human Lost" phenomenon
that malforms people disconnected from the S.H.E.L.L. network.
The protagonist Yozo Oba is a man who cannot find the meaning of living in the society that has overcome
death. He shuts himself and draws paintings in the second floor of a bar, which is an atelier and residence
for him, living a sluttish life with drugs, liquor, and women.
---
The film animated by Polygon Pictures (Knights of Sidonia, GODZILLA trilogy) will be released worldwide
in 2019. And its worls premiere screening is scheduled to be held at the forthcoming Annecy International
Animated Film Festival in France in June.
HUMAN LOST to officially screen at the Annecy International Animation Film Festival! #HUMANLOSThttps://t.co/9dHXEXpB1e pic.twitter.com/JnvLW29bzP

— ポリゴン・ピクチュアズ (@POLYGONPICTURES) 2019年4月24日
"HUMAN LOST Ningen Shikkaku" official teaser trailer
The official description of the film:
Osamu Dazai's No Longer Human, a masterpiece of Japanese literature, receives a bold new birth from
the creative dream team of Katsuyuki Motohiro, Fuminori Kizaki, Tow Ubukata, and Polygon Pictures.
Osamu Dazai's immortal novel No Longer Human depicts the life of a man falling into ruin. This timeless
masterpiece, whose literary depth and perspective on life and death still carry a powerful impact, has been
dynamically re-envisioned by a dream team of world-renowned Japanese creators.
Acting as supervisor is Katsuyuki Motohiro, whose Bayside Shakedown and Psycho-Pass took Japan by storm.
Directing is Fuminori Kizaki, whose singular vision, as seen in Afro Samurai, Basilisk, and Bayonetta: Bloody
Fate has earned acclaim both in Japan and internationally. The script is by novelist Tow Ubukata, whose many
awards include the Nihon SF Taisho Award for Mardock Scramble and the Yoshikawa Eiji Prize for New Writers
for Tenchi Meisatsu (Tenchi: The Samurai Astronomer).
The story's world takes on vibrant life through character designs by Yusuke Kozaki, known for his work creating
characters for franchises like Pokemon GO and Fire Emblem, and concept art by Kenichiro Tomiyasu, veteran of
large-scale Japanese and international projects including Final Fantasy XI and Metal Gear Rising: Revengeance.
Moreover, animation production is by Polygon Pictures, the studio that has won numerous awards worldwide for
Star Wars: The Clone Wars and Transformers: Prime, and has carried on its visual revolution with Blame! and
the animated Godzilla film trilogy. This new and radical creative team will astonish the world with Human Lost,
an envisioning of Dazai's novel that's like nothing ever seen before.
Main staff:
Concept Based on Osamu Dazai's "No Longer Human"
Supervisor: Katsuyuki Motohiro
Director: Fuminori Kizaki
Screenplay: Tow Ubukata
Character Design: Yusuke Kozaki
Concept Artist: Kenichiro Tomiyasu
Animation Production: POLYGON PICTURES
Planning by: MAGNET / SlowCurve
Domestic Distribution: TOHO VISUAL ENTERTAINMENT
---
Source: "HUMAN LOST Ningen Shikkaku" official website / Twitter
©2019 HUMAN LOST Project