New comicalization will also start running in Monthly Comic Dengeki Daioh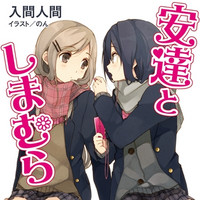 KADOKAWA announced today that a TV anime adaptation of Hitoma Iruma's light novel Adachi to Shimamura (Adachi and Shimamura) is now in the works. This is the author's second series that gets its TV anime adaptation. The first one was Dempa Onna to Seishun Otoko (Ground Control to Psychoelectric Girl) that was adapted into a 12-episode TV anime by Shaft in 2011.
The series has been published from the publisher's Dengeki Bunko imprint since March 2013, and its latest eighth volume is set to be released on May 10, 2019. Its first manga adaptation illustrated by Mani was serialized in Square Enix's GanGan Online from April 2016 to December 2017, then compiled in three volumes. And its second manga adaptation, illustrated by Moke Yuhara this time, will start serialization in the forthcoming July 2019 issue of Monthly Cominc Dengeki Daioh to be released on May 27.
The story follows two high school girls, Sakura Adachi and Hougetsu Shimamura. They became friends
after the encounter on the second floor of the gymnasium, then have spent normal life such as talking
about their favorite TV shows and cooking, playing ping-pong sometimes, and gradually formed a friendship
with each other. Meanwhile, Adachi starts having a special feeling toward Shimamura. Being in anguish
over the feeling inside of her, Adachi will spend a little different everyday life together with Shimamura.
1st and 7th volume covers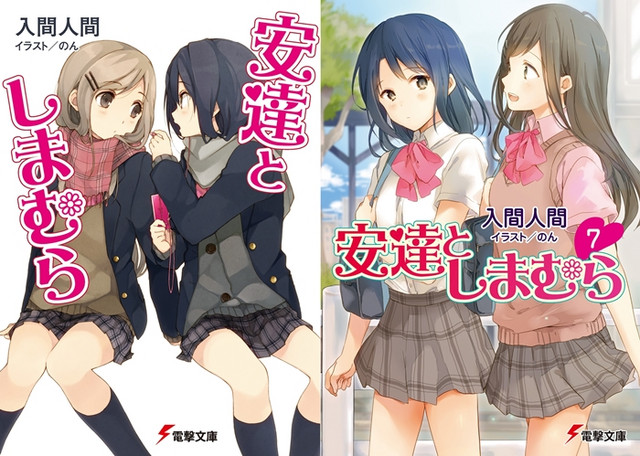 New manga's visual by Moke Yuhara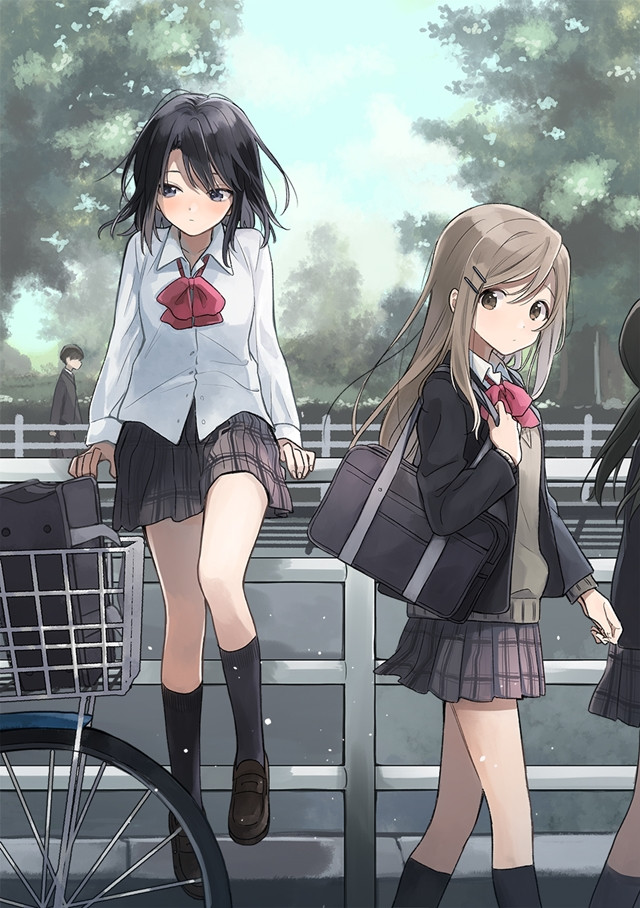 【特報!】女子高生2人のゆる~い日常ストーリー『安達としまむら』がTVアニメ化決定!!!!
安達としまむらのちょっぴりトクベツな関係がアニメで描かれます!

続報は電撃文庫MAGAZINE、電撃文庫公式サイト、電撃文庫公式Twitterなどでお知らせしていきます。
乞うご期待!#安達としまむら pic.twitter.com/hqTBw9N4JB

— 電撃文庫 (@bunko_dengeki) 2019年5月7日
【最新刊発売!】『安達としまむら』待望の最新刊8巻が5月10日に発売!
(2年半ぶりの最新刊です……大変お待たせしました!)

修学旅行に訪れた安達としまむらのイチャイチャっぷりを是非堪能ください。#安達としまむら pic.twitter.com/hE92hogc7Q

— 電撃文庫 (@bunko_dengeki) 2019年5月7日
【コミック連載情報!】『安達としまむら』のコミック新連載が月刊コミック電撃大王5月27日発売号にて連載開始です!
柚原もけ先生の繊細なタッチで描かれる女子高生二人のゆるふわでちょっとドキドキな関係をお楽しみください。#安達としまむら pic.twitter.com/2WZxYqSo3F

— 電撃文庫 (@bunko_dengeki) 2019年5月7日
---
Source: KADOKAWA press release, Dengeki Bunko Twitter