Get ready for these shows plus GoShogun, EAT-MAN, and others!
Crunchyroll is back today with more additions to the anime catalog, including Blue Seed, Blue Seed 2, GoShogun, the GoShogun: The Time Étranger movie, EAT-MAN, Kaiba, Ultra Maniac, and the Inukami! TV anime and movie. All of them are going live today, so check out the details for the new titles below.
Blue Seed + Blue Seed 2
Launch Time: May 9 at 3:00pm Pacific Time
Territories: United States, Canada, United Kingdom, Ireland, Australia, New Zealand, South Africa, Denmark, Finland, Sweden, Norway, Iceland
Synopsis:
The countdown to extinction begins when the evil shape-shifting monsters known as the Aragami make their grand play to gain control of the earth. Humanity's only chance for survival rests on the shoulders of Momiji, a young girl carrying an unborn Aragami in her chest and Kusanagi, a servant of the Aragami rebelling against his masters in order to ensure mankind's survival. Watch the battle for earth's survival unfold in the groundbreaking anime series, Blue Seed!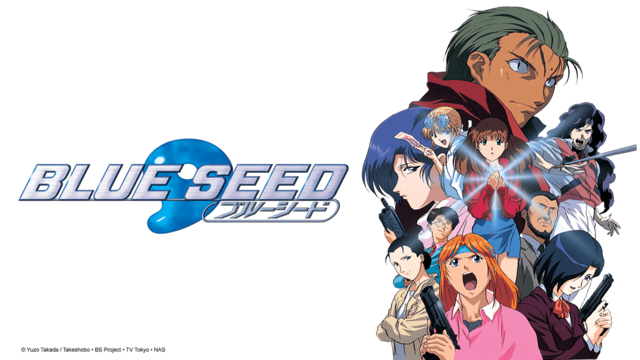 GoShogun (TV) + GoShogun: The Time Étranger (Movie)
Launch Time: May 9 at 3:00pm PT
Territories: United States and Canada
TV synopsis:
Former soldier Shingo Hojo, French spy Remy Shimada, and Bronx gangster Killy Gagley aren't exactly your "hero of justice" types. They'd rather be flirting, bantering, and goofing off than battling evil. But when the malicious worldwide organization Docooga attempts to steal a new, powerful form of energy called Beamler, they'll take up arms to fight them... in the awesome giant robot, GoShogun! Now pursued around the world in their teleporting carrier Good Thunder, GoShogun's piloting team must keep Docooga at bay while foiling their eccentric enforcers, righting wrongs they come across, and occasionally facing ghosts from their own tragic pasts. It's an unexpected combination of drama, satire, and giant robot action like nothing you've ever seen before!
Movie synopsis:
Forty years after the events of the TV series, Remy Shimada, ex-pilot of the GoShogun, suffers a terrible accident while on her way to a meeting with her former robot-piloting comrades. While they rush to the hospital, Remy floats between life and death. She sees visions of her life when she was young, and stranger still, experiences a hallucination of being with her friends, all of them young again, in a mysterious city filled with hostile fanatics. Far from being the reunion Remy hoped for, a ghastly letter arrives for each member of the team that predicts their gruesome deaths. Slated to die in two days, both in reality and in her dream, Remy struggles to find a way out of the City of Fate, relying on the memories of her friends to see her through, even as they surround her death bed in the waking world.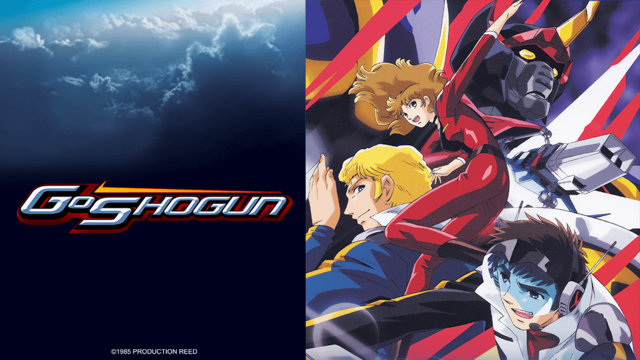 EAT-MAN
Launch Time: May 9 at 5:00pm PT
Territories: Unites States and Canada
Synopsis:
Bolt Crank is an "explorer"--a mercenary who only accepts jobs that fits his moral standards. Even so, explorers like him are rarely trusted, and employment both in getting and also doing the job is hazardous. However, despite the fact Bolt says it's the only job he's any good at, he's also the best explorer around. Moreover, he has a unique ability. He's able to eat anything at all, and later can reproduce it wholly intact and functional! As an enigmatic man of few words, it's hard to understand someone who can do something so strange, whose only skill involves taking dangerous jobs for money, and who despite it all, just wants to be normal. In a mysterious world of advanced technology and weird science, it seems that some things never change. Watch Bolt's adventures in this twelve episode series!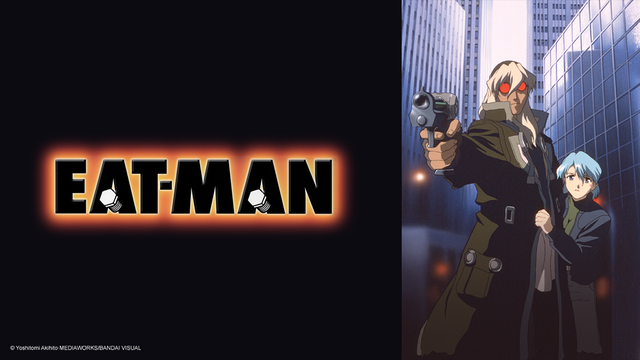 Kaiba
Launch Time: May 9 at 5:00pm PT
Territories: United States and Canada
Synopsis:
A boy with no name awakens with a hole through his chest, a strange marking on his belly, and no memories. The one link to his past is a locket containing a picture of a girl whose name he does not know. Within moments he meets Popo, who unlike the memoryless boy has a purpose. Through Popo, the boy learns that where he is a body without memory, in this world there are many who are only memories with no body. The rich harvest the choice bodies, leaving only the dregs for those down below. And yet even though he has no memories, there are many who seem to want his life. How does he fit into this world where not even memories might be real?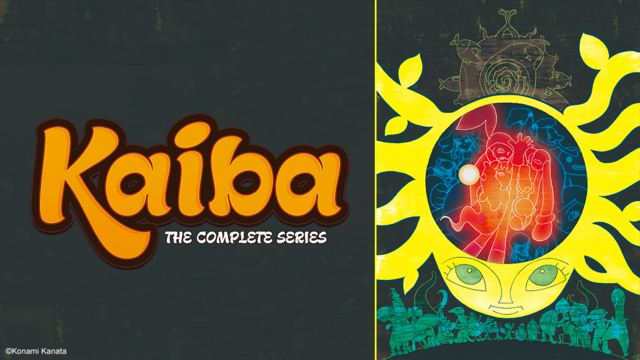 Ultra Maniac
Launch Time: May 9 at 3:00pm PT
Territories: United States and Canada
Synopsis:
Ayu Tateishi is in her second year of junior high school and is known as the cool popular tennis club girl that all the other girls idolize. To tell the truth, Ayu only acts cool in order to impress Tetsushi Kaji of the school baseball club. Then, one day, Ayu meets Nina Sakura, a transfer student who had found Ayu's missing purse. Nina's strange personality had left Ayu a little perplexed. Furthermore, Ayu finds out that Nina is a witch that came from the kingdom of magic to study abroad. This is a story of one girl's hope of love and another girl's study of magic and their friendship to overcome the challenges set before them. Get ready for the ultra-cool, ultra-funny, ultra-romantic Ultramaniac!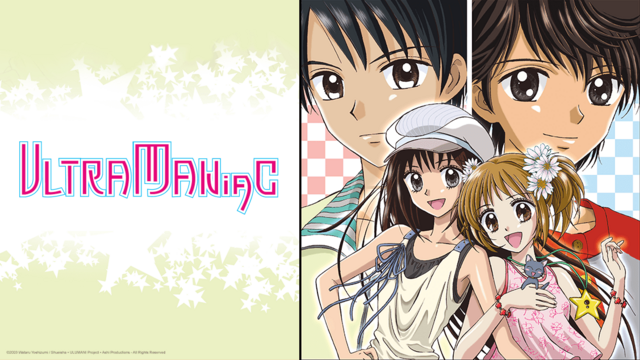 Inukami!
Launch Time: May 9 at 5:00pm PT
Territories: United States, Canada, United Kingdom, Ireland, Australia, New Zealand, South Africa, Denmark, Finland, Sweden, Norway, Iceland
Synopsis:
Inukami are benevolent, dog-like beasts with great spiritual powers that can also take human form. Together with a clan of "Inukami Users," they fight to vanquish evil. One such clan member, Keita Kawahira, is seen as a total loser. He doesn't take his job seriously, flirts with every woman he sees, and can't find a single Inukami willing to form a contract with him. Then, one day, he meets the Inukami "Yoko." She is beautiful, fearless, and powerful beyond compare, but also self-centered and uncontrollable. When she gets jealous, she won't hesitate to use her powers to teleport Keita, completely naked, straight into the middle of town as punishment--much to the police department's dismay! Will this unlikely team band together to fend off the evils plaguing their city, or will Keita be branded the city pervert and get locked up first?!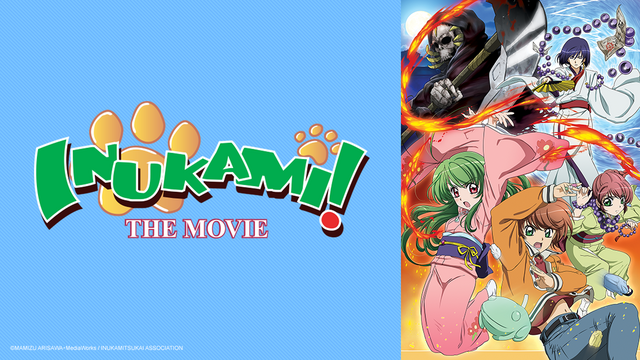 -------
Joseph Luster is the Games and Web editor at Otaku USA Magazine. You can read his webcomic, BIG DUMB FIGHTING IDIOTS at subhumanzoids. Follow him on Twitter @Moldilox.