The manga's latest 7th volume is just released today in Japan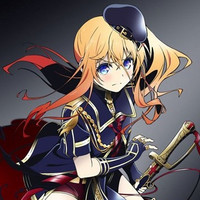 The official website for Square Enix's Monthly Shonen Gangan announced today that a TV anime adaptation of Ryosuke Asakura's "room share love action" manga Val x Love manga is now in the works. The anime's official website and Twitter have also opened with a teaser visual featuring one of its nine heroine valkyries Natsuki Saotome. No other details such as broadcast schedule and voice cast are currently available.
【ティザービジュアル公開】
ヒロインの一人、早乙女 七樹(さおとめ なつき)が描かれたティザービジュアルを公開しました!
七樹は悪魔たちと戦い、恋をするほど強くなる「戦乙女(ヴァルキリー)」の9人姉妹の7女です!
「戦乙女」たちの「戦い」と「恋」の物語にどうぞご注目ください!#ヴァルラヴ pic.twitter.com/vYYNoqEfT6

— TVアニメ「戦×恋(ヴァルラヴ)」公式 (@val_love_pr) 2019年5月10日
The manga author also reported the news on Twitter.
このたび戦×恋-ヴァルラヴ-のTVアニメ化が決定しました!皆さんの応援のおかげです!!これからも戦×恋-ヴァルラヴ-をよろしくお願いいたします。 #ヴァルラヴ pic.twitter.com/zozVXRhT2E

— 朝倉亮介@『戦×恋』⑦巻5/11発売。 (@asakura681) 2019年5月10日
The manga has been serialized in the magazine since December 2015, and its latest 7th volume is just
released in Japan today on May 11. The catchphrase on its first tankobon volume's wrap-around band
writes: "You can't survive without flirting! The most erotic series in the history of Shonen Gangan."
Its English edition has been released by Yen Press. The publisher introduces its story as below:
High schooler Takuma Akutsu is terrified of human contact and just wants to live a quite life. Too bad he
doesn't have a choice in the matter when nine Valkyrie sisters come barging into his home! They've tasked
him with raising their level to fight off the monsters threatening humanity--and how will he do that, exactly...?
By gettin' down & dirty to the max!!!
Manga 1st and 7th volume covers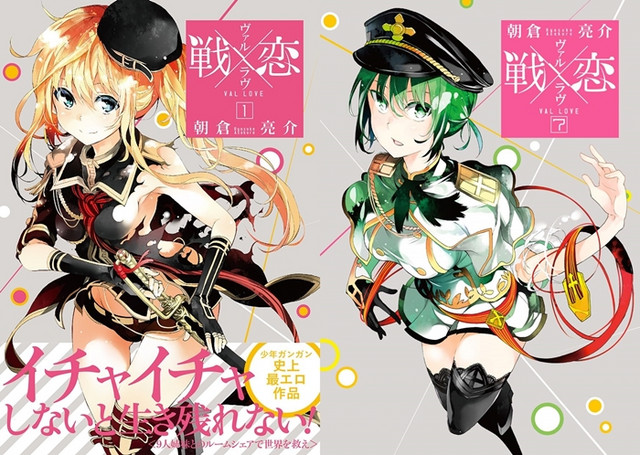 ---
Source: TV anime "Val x Love" official website / Twitter
©Ryosuke Asakura/SQUARE ENIX, "Val x Love" Production Committee