These guys definitely see you before you see them!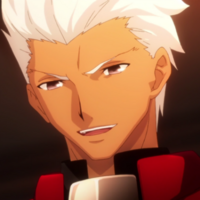 Happy Archery Day, everybody! The second Saturday of May is reserved for one of the oldest sports in existence. Bows have been used as weapons since as early as the Paleolithic era, supplementing and eventually replacing spear-throwing entirely. Large parts of armies were often dedicated to archers, and the development of skilled archers on horeseback helped armies successfully conquer much of Europe. Eventually, archery fell by the wayside as the creation of firearms left the practice largely outdated. However, it's still practiced mainly as a sport to this day. It's also the only sport recognized as its own class in the Fate franchise: Archer! But why do we lambast this as the class that is so often not about its namesake?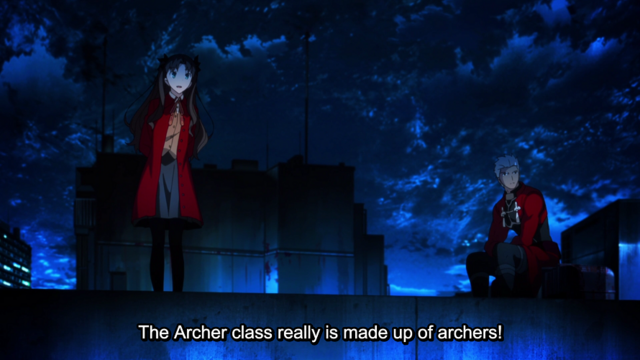 That's exactly what I'm here for. Here's every single Archer-class servant that prominently uses a bow, and why exactly they use it, because no one asked!


Archer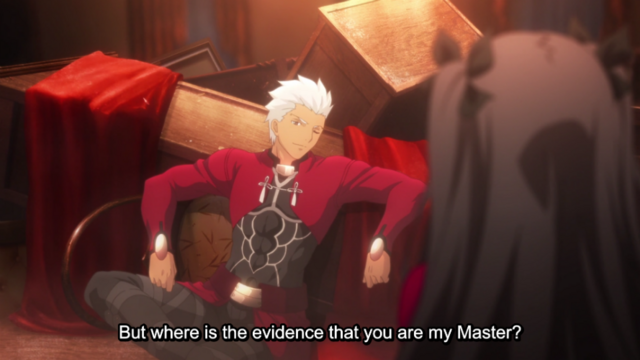 The original, who can forget, Unless, of course, you haven't seen Fate/Stay Night: Unlimited Blade Works, which I won't spoil for you here (but you should totally watch it). Although his main weapons are a pair of blades, he does use a general bow that is capable of handling Noble Phantasm-tier weapons, though he more often uses regular arrows to preserve magical energy. He also has the ability to land blows as accurately as four kilometers away, as well as hit two targets with a single arrow. She's not listed here, but Chloe von Einzbern inherits Archer's skills and is in the Archer class for that reason. As for why he's connected to archery, you're just gonna have to watch the show to find out!
Atalanta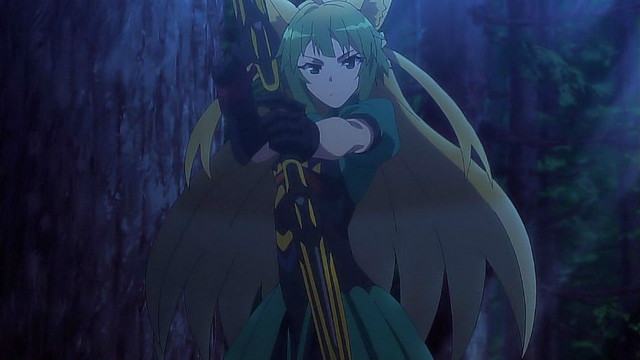 This is where things start getting complicated. There was a man named King Oeneus who forgot to offer a sacrifice to Artemis; reasonably, Artemis responded by sending a rampaging boar to destroy his land and people. Atalanta was among those who stopped that boar, and Artemis recognized her. In Fate lore, she eventually grants her the bow Tauropolos, a reference to how Artemis herself is revered as "Artemis Tauropolos" or "hunting bull goddess."


Also, there was once a woman named Niobe, daughter of Tantalus, who had such high fertility she bragged about it to the being Leto. Leto, in return, sent her children Apollo and Artems to kill Niobe's children. Atalanta is, however, a character representitive of purity, and in Fate lore she has an inclination against the mistreatment of kids, so her Noble Phantasm here is very relevant. She fires two arrows into the air—both complaint letters to Artemis and Apollo for their treatment of children in general, with a request for protection in return. Their answer is to grant that request with a payment of calamity in return, but it works out; said calamity is a torrent of arrows upon Atalanta's enemies.
Euryale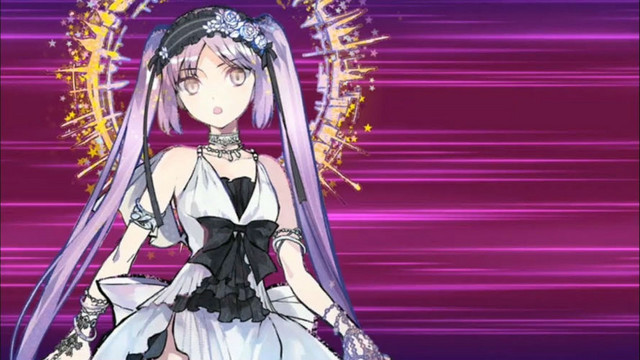 This one was hard. She clearly uses a bow and arrow in all of her animations in Fate/Grand Order, but there is extremely thin reasoning for that. Even worse, why does her Noble Phantasm seemingly require her to pierce you with her arrow to paralyze you when she is one of the Gorgon sisters? Here's the complicated answer. In the first Fate/Grand Order material book, Medusa is quoted describing Euryale's Noble Phantasm with "Isn't that Cupid's..."! Now, we all know Cupid as the cherub who ignites our love with arrows, so maybe we can stop there. Arrows, infatuation, it explains everything! Right? Wrong!

If we dig deeper, "Cupid" comes from the Latin word "cupido", which means a focus on intense desire. In the Augustan epic "Aeneid," there is a couple named Nisus and Euryalus who are so in love that's the whole point of their story. In one instance, Nisus thinks to himself, "Euryale, an sua cuique deus fit dira cupido?" or in English, "Is it the gods who put passion in men's mind, Euryalus, or does each person's fierce desire become his own God?" Now, putting aside how deep and interesting Nisus' question is, the connection between Cupid and Euryale here seems impossible to ignore, especially considering there is really no other reason to connect Euryale to bows and arrows.
Arash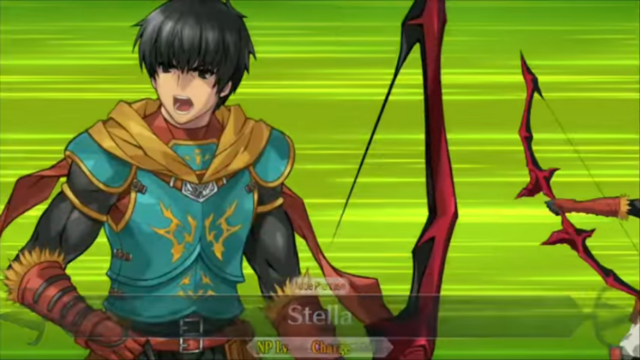 In Fate/Grand Order, Arash is known as one of the most powerful and useful servants of all despite his low rarity. This is reflected in his legend. In Iranian mythology, the war between the Iranians and Turanians is ended with an agreement that the shot of a bow would determine what land would be returned to Iran. Spenta Armaiti, an Amesha Spenta, tells the ruler Manuchehr to create a special bow and arrow, which Arash then fires, landing in a variety of extreme distances depending on the source referenced. Arash's own fate also varies, either being destroyed by the shot or spending the rest of his life a respected commander.

In Fate, his range is 2500 kilometers, but his destiny is certain death, with the result of one of the strongest Noble Phantasms of all. Because of Armaiti's order, Arash as a servant is capable of forming a bow out of various materials, and arrows just out of magic, so he is combat capable in most situations. He is also praised for his general usage of the bow by Arthur Pendragon himself, comparing Arash to his own knight Tristan who could not miss a shot.
Orion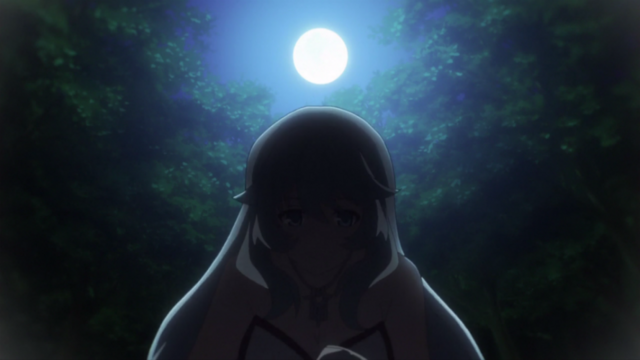 Orion is a womanizing huntsman from Greek mythology, originally appearing in the Odyssey, and perhaps most famous now for his winter contellation. However, none of this is particularly relevant, because when he is summoned as an Archer in the Grand Order, his summoning is interrupted by the Moon Goddess Artemis, who ends up doing most of the fighting, while Orion himself has somehow become a small bear. In their stories, Artemis fell in love with the handsome Orion, who did not return her feelings. Despite being rejected, Artemis' brother Apollo disapproved of the rumors of their relationship, and tricked Artemis into shooting Orion down, which is when he died and became a constellation. This part seems to be where Artemis' use of a bow as a Servant is most directly inspired, including her Noble Phantasm Tri-Star Amore Mio, in which she fires her bow powered entirely by her love for Orion.


Arjuna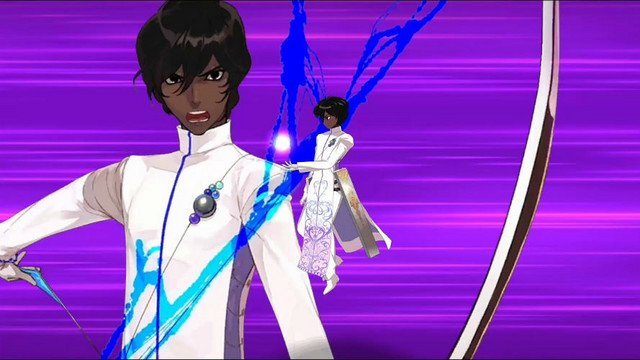 As you might suspect so far, there are few who are simply archers with little fanfare. Arjuna may have a lot of magical baggage—probably more than everyone listed so far combined—but his bow is surprisingly simple. He received his Gandiva from the fire God Agni in the epic of Mahabharata purely for his natural skills, and he uses it well. Does that mean it has no special powers? Of course not; being from Agni himself, it features flaming arrows. Arjuna can also, naturally, fire them as if they were homing missiles, because he's Arjuna, and Arjuna is awesome. But otherwise, he is a relatively normal archer.
Tristan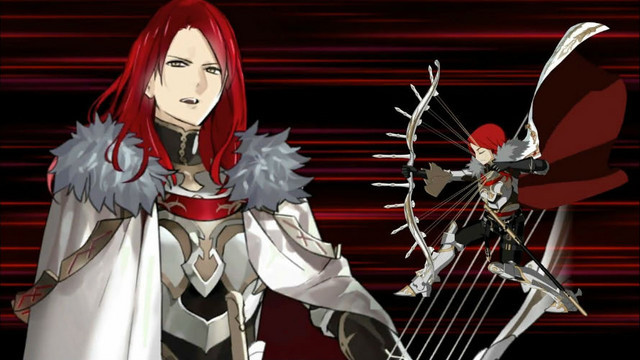 I doubted including Tristan. He uses a bow, also his Noble Phantasm, the aptly named Failnaught. In many circles, his bow is known as "Fail-Not." As you might imagine, it doesn't fail, meaning that it always hits its target. However, there isn't as much information about it compared to many other parts of Arthurian legend. Tristan doesn't even have to fire actual weapons; his bow is more like a harp, and the sound he makes with it are the weapons it fires. I included him because he is who Arthur directly compares Arash (an actual archer) to, and I'm sure someone would call me out because his harp-thing is also technically a bow.
Tawara Touta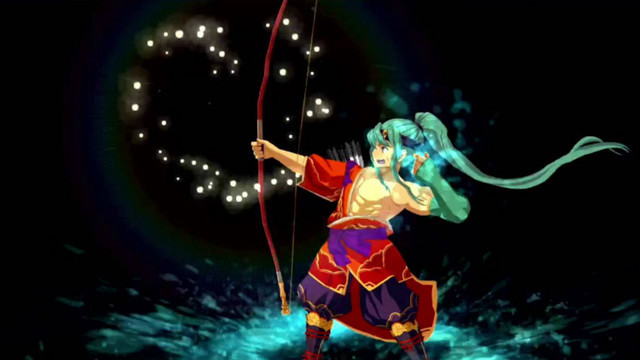 I love this big rice boy, but he also has little reason being an archer. Tawara is a kind soldier that uses a golden sword passed down to him from his ancestor Fujiwara no Kamatari, so perhaps he could also be summoned as a Saber. He's included because he used a bow to kill a huge centipede on Mount Mikami, as directed by a dragon god. His Noble Phantasm, Hachiman Prayer, invokes the dragon god from that event as he fires his arrow as he did that day. He also uses his bow for some command cards, so I'm glad they didn't just ignore his class to fit in rice man.
Ishtar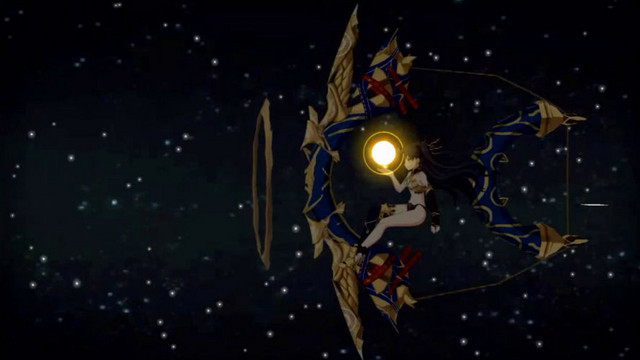 The farther we get through this, the less "archer" seems to mean. In the Fate universe, Ishtar rides her Boat of Heaven, which is extremely relevant to her role as the goddess of Heaven as opposed to Ereshikal's opposite role. However, Ishtar is also an archer only because she uses the boat itself as a bow to fire the literal concept of Venus at her enemies. This is made most clear in her Noble Phantasm, An Gal Tā Kigal Shē. This attack references the time Ishtar climbed the Sacred Mountain Ebih and thrust a spear into its summit, causing he entire mountain range to collapse, all because she was "displeased with it." It's also worth noting that while she is selfish and whimsically cruel, she's also incredibly powerful; the "Venus" that she loads into the Boat of Heaven is not our current Venus, but the planet as it was during Mesopotamian times, transposted to modern times in the form of a bullet.
Tomoe Gozen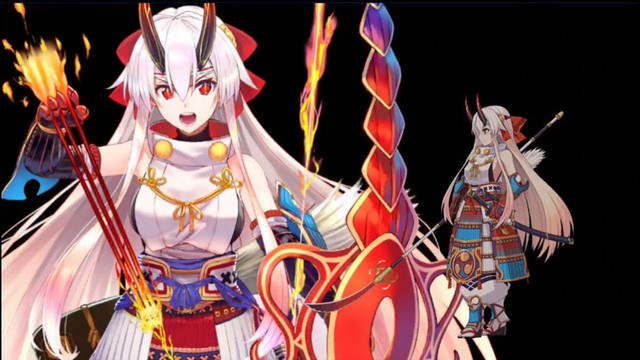 There are few historical figures as solidly cool as Tomoe Gozen. She's renowned as a swordswoman, archer, and open to fighting demons. In a certain story, Gilgamesh himself even summons her. However, there's little reason for her to be an archer specifically. Her Noble Phantasm, Oṃ Ālolik Svāhā, isn't even a celebration of herself, but of how much she misses her husband.
Chiron
The teacher of teachers, Chiron is a jack of all trades. Apollo and Artemis taught him how to practice medicine and music, and his skill Wisdom of Divine Gift grants him the ability to be proficient in all skills that aren't inherently unique to others. Naturally, as a teacher, he is also able to pass down his skills to other Servants if his master wishes him to. He's even good at close combat, utilizing judo techniques and able to deflect waponty with his hands. Because of the rules of the Grail War, Chiron is typically summoned in human form because his nature as a centaur would quickly give away his true identity. However, he loses no skill with bows in this form, so even if he's not specialized in it, Archer is a fitting class for him.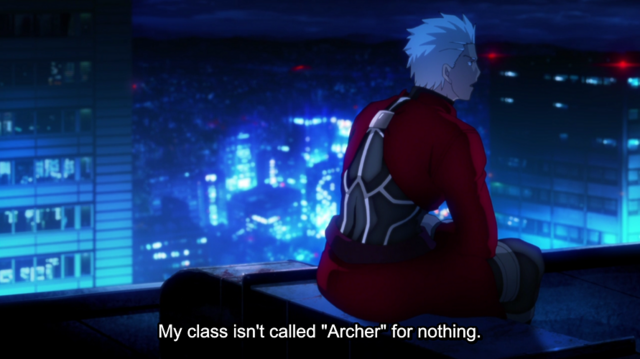 And that's every single Archer in Fate who, in one way or another, uses a bow. There are many other Archers, but beyond this list they truly begin to stretch the definition of "archery". There are a few who use guns, such as Nobunaga and Billy the Kid, which is fitting given how firearms were the natural evolution of archery. In her summer form, Altria even uses a water gun! David uses the famous slingshot he uses to slay Goliath in his Noble Phantasm, but otherwise largely attacks with his staff. Napoleon and Moriarty use large long-range projectiles, as does Helena in her summer form. Robin Hood uses a crossbow, which is similar, and his Yew Bow is used but largely for the purpose of making his poisons stronger. Perhaps the strangest of all, Nikola Tesla himself bends lightning to his will, a truly unique long-range attack. But are they really befitting of the class of Archer? If the Fate universe wills it, then that's that!

Who is your favorite, and who are you hoping to see added to the ever-expanding list of Servants in the future? Sound off in the comments below!

----
If you like talking about sports anime and gratuitous fanart retweets, following David @navycherub wouldn't be the worst decision you make today.

Do you love writing? Do you love anime? If you have an idea for a features story, pitch it to Crunchyroll Features!