His long-time assistant Akira Okubo serves as illustrator for the sci-fi action manga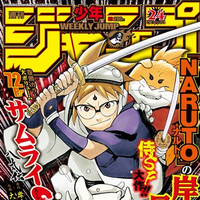 Four and a half years after the conclusion of his internationally successful series Naruto, Masashi Kishimoto's new manga Samurai 8: Hachimaruden/Samurai 8: The Tale of Hachimaru starts serialization in this year's 24th issue of Shuesihsa's Weekly Shonen Jump released today in Japan. He joins the series as story writer, and his long-time assistant Akira Okubo serves as illustrator, as with Mikio Ikemoto for Boruto: Naruto Next Generations.
Samurai 8: Hachimaruden is a sc-fi manga that follows a weak boy named Hachimaru, who can't survive without a life-support system and has never left his house. While dreaming about becoming a "Samurai" that has a machine body and power beyond human, he has spent his days only by playing online games. The story starts moving when a cat, calls himself a "Samurai," appears in front of him.
Masashi Kishimoto comments:
Q. "If you give an abbreviated name or nickname for Samurai 8: Hachimaruden...?"
Kishimoto: "I want some part of the word 'Samurai' to be included. I know it is a bit difficult title to be
shortened. Let's see..., well, please call it 'SamHachi!' I think it is just right. However, it is only my hope.
Please use any abbreviated name that is easy for you to call (laugh)."
Q: "Message to the readers."
Kishimoto: "As announced at the Jump Festa at the end of last year, I have been struggling to exceed my
previous work Naruto!! (laugh). Because I had taken hiatus from a weekly serialization work, my sense is
now as same as that of amateur artists. However, the pressure from around is so strong (laugh). I want
them to go easy on me. ...But I understand if I keep talking so complacently, any manga can be cancelled
so easily in Shonen Jump, so I brace myself to do my best. Then all I can do left is to send it to the readers.
Its serialization starts this week. So everyone, please read my latest work 'Samurai 8 Hachimaruden'!
Thank you very much!"
Masashi Kishimoto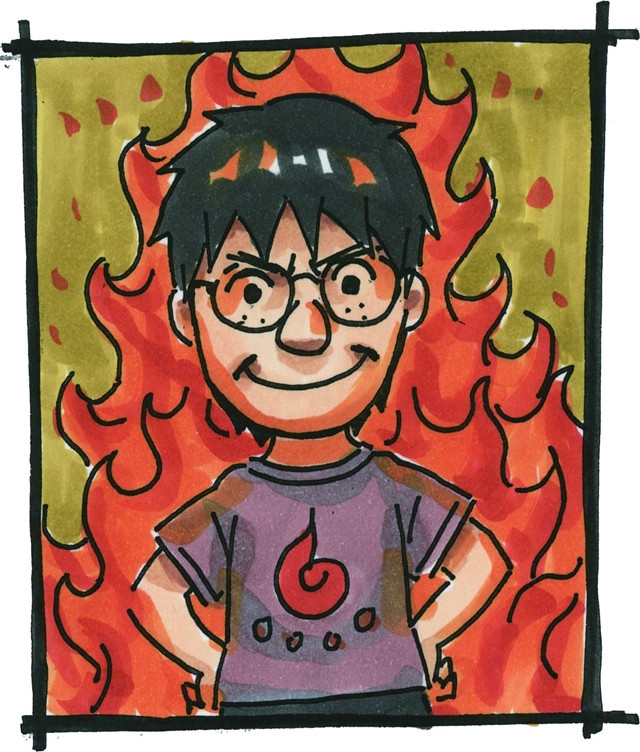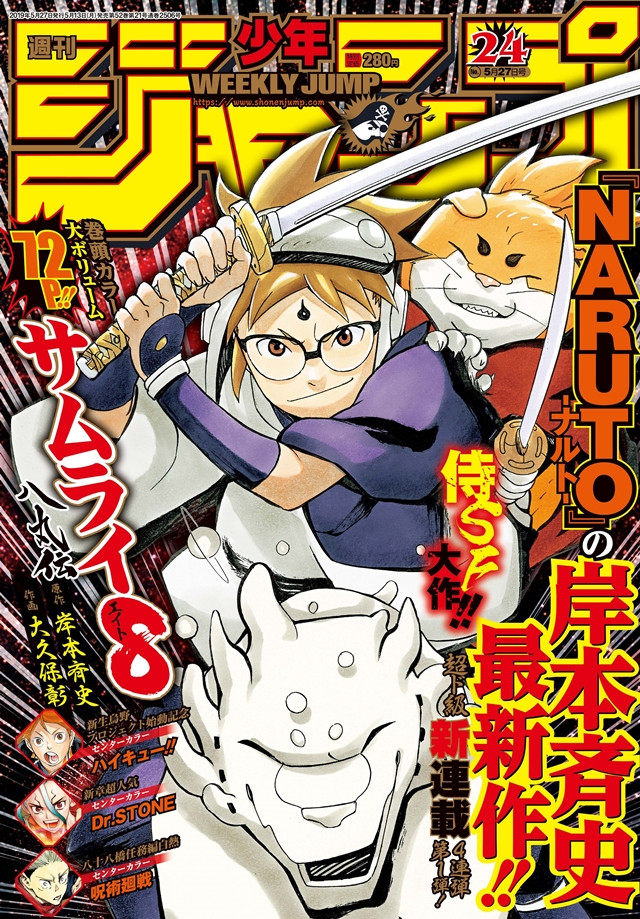 ©︎Weekly Shonen Jump 24th issue of 2019/Shueisha
Promotional posters are now displayed around the streets of Shibuya, Tokyo, between May 10 and 17.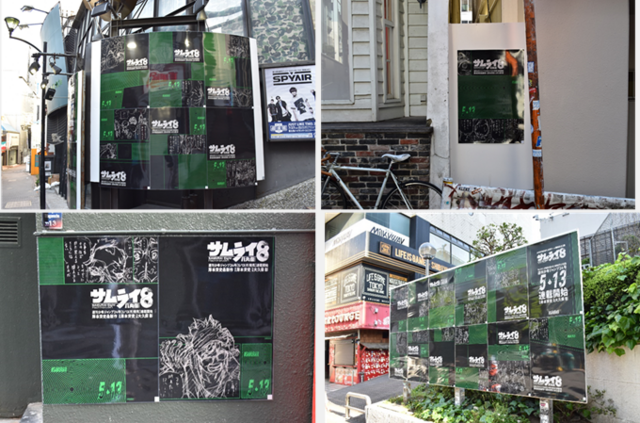 Announcement trailer posted by VIZ Media
---
Source: "Samurai 8: Hachimaruden" PR Executive Office press release