The Legend of Black Heaven, Harlock Endless Orbit, Midnight Eye Goku, and Nagasarete Airanto join in!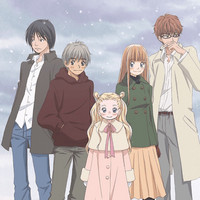 It's time for another heaping spoonful of additions to Crunchyroll's anime catalog. This time members can look forward to Captain Harlock: Arcadia of My Youth - Endless Orbit SSX, Midnight Eye Goku, Nagasarete Airanto, The Legend of Black Heaven, and both Honey and Clover and Honey and Clover II. They all launch today, so check out the details and timing for each below.
Captain Harlock: Arcadia of My Youth - Endless Orbit SSX
Launch Time: May 14 at 3:00pm Pacific Time
Territories: United States and Canada
Synopsis:
Far into the future, a terrible alien menace named Illumidas has conquered Earth. War hero Captain Harlock and his faithful crew are forced to flee into space on their cutting-edge battleship. As they travel the galaxy fighting injustice, Harlock dreams of some day finding Arcadia, a legendary planet where all humans can be free. Along his journey, Harlock is joined by more valiant young people who share his dream of a better future for all humankind. But the Illumidas — assisted by a brilliant human engineer, who will betray even his own kind in the name of revenge — will stop at nothing to halt his voyage. Harlock and his allies are declared pirates, under the code name SSX! This 1982 series from the mind of Leiji Matsumoto acts as a loose prequel to the classic Galaxy Express 999 and Space Pirate Captain Harlock. Reuniting Harlock with old friends while introducing a new and colorful cast, Endless Orbit SSX offers more of the quiet introspection, manly derring-do, and stunningly animated ship-to-ship combat sequences that the Harlock series is known for. Arcadia, take off!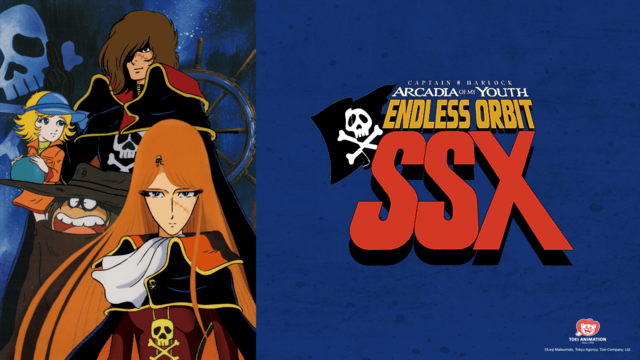 Midnight Eye Goku
Launch Time: May 14 at 5:00pm PT
Territories: United States and Canada
Synopsis:
Goku lives by a simple rule: never get involved with women. But as a private detective in a futuristic Tokyo City, that's easier said than done. Directed by Yoshiaki Kawajiri (Wicked City, Demon City Shinjuku) and written by Buichi Terasawa (Space Adventure Cobra), this classic anime features a pair of stories that delve into a sleek and sexy world, filled with deadly cyborgs and alluring demons. Goku's cases take him into the heart of danger, whether it's facing down a powerful and wealthy man who develops mass-murdering weapons, or a crazed experiment wielding ultimate power gone wrong. His one ace in the hole is his cybernetic left eye, which allows him to control any computer system in the world and gain information instantly. It's his one edge over the bad guys--but even with it, Goku can never see into the hearts of the women who enter his life as quickly as they leave it.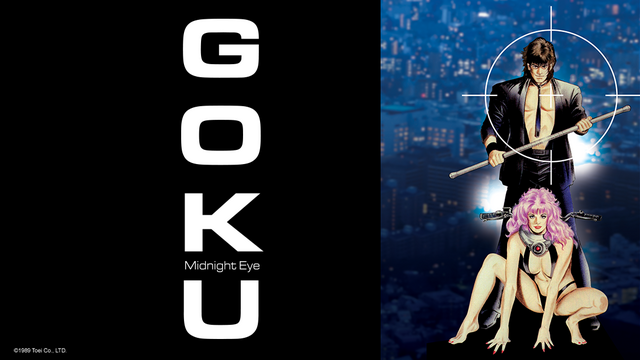 Nagasarete Airanto
Launch Time: May 14 at 3:00pm PT
Territories: United States, Canada, United Kingdom, Ireland, Australia, New Zealand, South Africa, Denmark, Finland, Sweden, Norway, Iceland
Synopsis:
Following an argument with his father, Ikuto runs away from home. Along the way he boards a cruise ship and is knocked overboard in the ensuing storm. After drifting away out to sea, he eventually washes ashore on an island named "Airantou" by the locals. The island is surrounded by whirlpools making any attempt at escape impossible, and likely life-threatening.
Only women reside on this island, putting Ikuto in the unique position where nearly every person around sees him as prime husband material. Will Ikuto be able to adapt to life on this uncharted island with women fighting over him─sometimes literally!─at every single turn?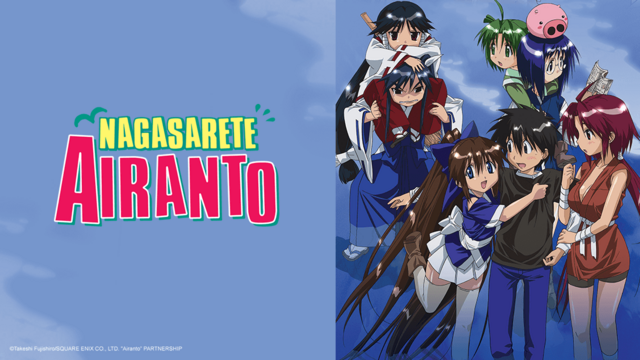 The Legend of Black Heaven
Launch Time: May 14 at 5:00pm PT
Territories: United States and Canada
Synopsis:
Life can crush your dreams. Oji is a middle-management drone whose only grip on sanity, in the drudgery of his corporate lifestyle, are the few shreds of hope surrounding his past life as the amazing guitarist of Black Heaven, a heavy metal band that almost made it. In his bleakest moment, the magic of performing is restored to him when a beautiful mysterious woman informs him that only his special sound can save the universe from an evil alien invasion.
HARD ROCK SAVES SPACE!?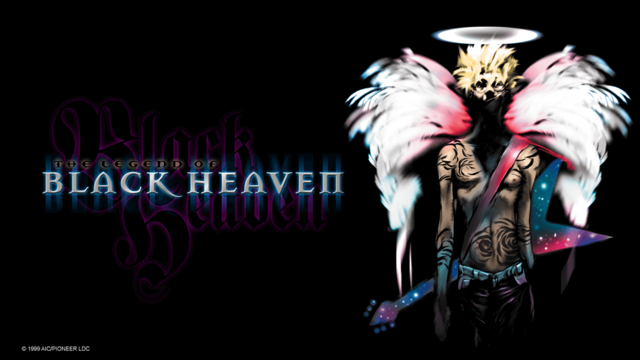 Honey and Clover + Honey and Clover II
Launch Time: May 14 at 3:00pm PT
Territories: United States and Canada
Synopsis:
What do you get when you cross creativity with self-discovery and unrequited love? Art school! Yuta Takemoto has no idea what's in store for his life when he enrolls at a Tokyo art college, but he finds out right away it'll never be dull! Love triangles form as fast as friendships when both Takemoto and senior classmate Shinobu Morita fall hard for shy artistic prodigy Hagumi Hanamoto. And while architecture student Takumi Mayama secretly pines for an older woman, dazzling ceramicist Ayu Yamada pines for him! Confused yet? Welcome to the bittersweet world of Honey and Clover!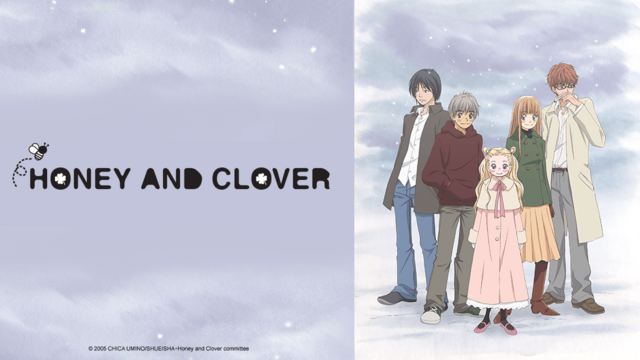 -------
Joseph Luster is the Games and Web editor at Otaku USA Magazine. You can read his webcomic, BIG DUMB FIGHTING IDIOTS at subhumanzoids. Follow him on Twitter @Moldilox.