Hideyo Yamamoto (Magical Girl Spec-Ops Asuka)-directed adaptation will premiere in October 2019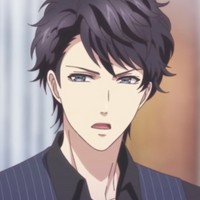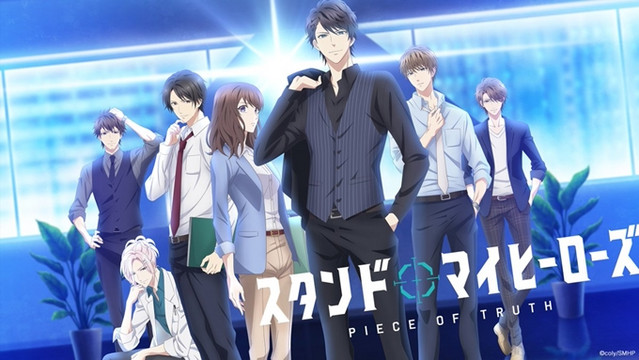 The official website for Stand My Heroes: Piece of Truth, the upcoming TV anime adaptation inspired by
coly's otome puzzle smartphone game Stand My Heroes, has posted a teaser visual and a 60-second first
PV to introduce its main characters, including Itsuki Aoyama voiced by Tomokazu Sugita (Gintoki Sakata
in Gintama) and the anime's original character Rei Izumi voiced by Misato Murai (her first major role in
her career).
The game started its service in September 2016. Its story follows the activities of "STand Alone National
Department," an independent investigative organization working on unsolved cases related to illegal drugs.
The female protagonist, Rei Izumi in the anime, is assigned to scout new members for the organization
from various types of candidates.
The Hideyo Yamamoto (Magical Girl Spec-Ops Asuka)-directed TV anime adaptation is set to premiere
in Japan in October 2019.
1st PV
Teaser visual
/#スタンドマイヒーローズ
ティザービジュアル公開????
\

TOKYO MX、BS11にて #10月放送開始????TVアニメティザービジュアルが到着✨

新人マトリ・泉玲の出演も決定‼️
アニメオリジナルで村井美里が豪華キャスト陣に加わり、泉の声を演じます????
#スタマイ #スタマイPOThttps://t.co/l2Vf1mZrTt pic.twitter.com/kSTU9V6a0e

— 【アニメ】スタンドマイヒーローズ (公式) (@myhero_anime) 2019年5月15日
Main Voice cast:
Rei Izumi: Misato Murai
Itsuki Aoyama: Tomokazu Sugita
Shun Imaouji: Daisuke Namikawa
Daisuke Seki: Tomoaki Maeno
Satoru Watabe: Kousuke Toriumi
Haru Natsume: Yuki Kaji
Kotaro Yui: Natsuki Hanae
Sosei Arakida: Tomohito Takatsuka
Tsukasa Asagiri: Tetsuya Kakihara
Yo Hattori: Takuya Eguchi
Natsuki Kanno: Yoshitaka Yamaya
Main Staff:
Original story: coly
Director: Hideyo Yamamoto (Magical Girl Spec-Ops Asuka)
Series composition: Sayaka Harada (Tamayura)
Scenario adviser: So Aida (the game's original scenario writer)
Character desiner: Yue Takayama (Salior Moon Crystal episode animation director)
Music: fox capture plan
Anime production: M.S.C (Code:Realize)
DVD/Blu-ray 1st volume is already scheduled to be released on November 27, 2019.
/#スタンドマイヒーローズ
Blu-ray&DVD 発売決定????✨
\

第1巻は11月27日(水)発売????

描き下ろしBOX&ジャケット、
原作coly書き下ろしフルボイスドラマなど豪華特典が満載✨
店舗別の早期予約特典もございます????

詳細はコチラ????https://t.co/zmr5JLl4Og#スタマイ #スタマイPOT #10月放送開始 ???? pic.twitter.com/1VaA1zseGl

— 【アニメ】スタンドマイヒーローズ (公式) (@myhero_anime) 2019年5月15日
---
Source: TV anime "Stand My Heroes: Piece of Truth" official website / Twitter
©coly/SMHP