"Kingdom" live-action film has crossed the 4.5 billion yen mark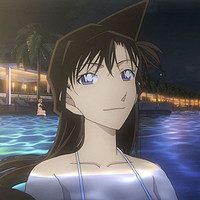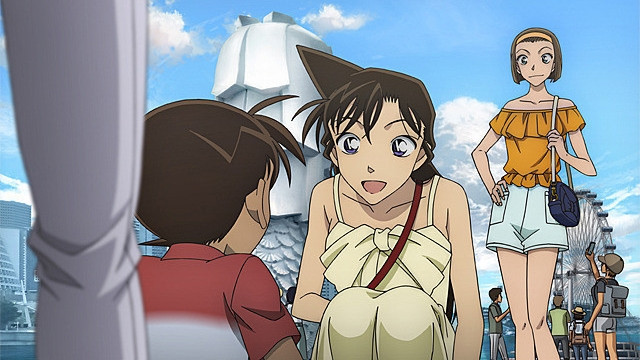 Unlike the previous 22nd film Zero the Enforcer that topped the chart for seven consecutive weeks
last spring, the 23rd Detective Conan feature film Konjou no Fist/The Fist of Blue Sapphire already
dropped to fourth slot in its sixth week of release.
After the record-breaking opening weekend with an impressive 1.46 billion yen, the film was expected
to become the anime franchise's top-grossing one by surpassing the current record of 9.18 billion yen
marked by Zero, and even reach the 10 billion yen milestone for the first time. But especially after the
Golden Week Holiday, its box office has started showing a gradual slowing down.
It has earned 8.3 billion yen from the 6.51 million ticket sales. The number is still huge enough to push
it to the top of the Japanese box office of this year so far. But it has become doubtful that it can renew
the franchise's box office record. The Conan film series has been breaking its record for six consecutive
titles since its 17th film Private Eye in the Distant Sea in 2013.
Meanwhile, the live-action film adaptation of Yasuhisa Hara's historical adventure manga Kingdom ranked
one position up to third in its fifth weekend, bringing its total gross to 4.5 billion yen. It has become the
star Kento Yamazaki's most successful live-action film adaptation of Japanese manga in his career.
The only one new anime film released in the weekend of May 18-19, Fafner in the Azure: The Beyond
ranked 11th in its opening weekend. It is a compilation film based on the first three episodes of the
forthcoming 12-episode TV series of the same name.
---
Weekend box office in Japan (May 18-19, 2019)
(ticket sales basis)
1 (new). "Confidence Man JP" - 480 million yen
2 (1). "Pokemon Detective Pikachu" - 1.9 billion yen
3 (4). "Kingdom" - 4.5 billion yen
4 (3). "Detective Conan: The Fist of Blue Sapphire" - 8.31 billion yen
5 (2). "Avengers: Endgame" - 5.24 billion yen
6 (new). "Uchi no Shitsuji ga Yukotoniwa" - 120 million yen
7 (new). "Inemuri Iwane"
8 (5). "Crayon Shin-chan: Honeymoon Hurricane ~The Lost Hiroshi~" - 1.85 billion yen
9 (6). "Kakegurui" - 290 million yen
10 (new). "Replicas"
"Fafner in the Azure: The Beyond" 1st episode PV
---
©2019 Gosho Aoyama/Detective Conan Production Committee
©XEBEC, FAFNER BEYOND PROJECT