"I was so happy to join my favorite voice actor team."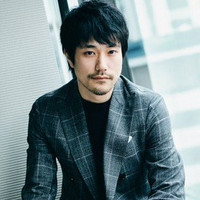 In a recent interview with Japanese movie news site Cinema Today to promote his latest anime feature film PROMARE, 34-year-old actor Kenichi Matsuyama (L in the Death Note live-action films) revealed that his most favorite robot anime was The King of Braves GaoGaiGar, which was aired in Japan from February 1997 to January 1998 as the eighth and last installment of Sunrise's "Brave" super robot anime series.
Cinema Today:
"Various gadgets appear in PROMARE. What is your favorite robot anime?"
Matsuyama:
"I really like 'The King of Braves GaoGaiGar!' It was completely different, but I felt the same smell in 'PROMARE." It was also an anime with great passion. Nobuyuki Hiyama-san, who played its protagonist
Guy Shishio, was always shouting his special moves that were related to carpenter tools. Because
that impact was so strong, I have thought robot anime = hot-blooded anime. Hiyama-san (who voices
Gueira in PROMARE) worked in both Gurren Lagann and Kill la Kill, and all other voice actors are my
favorite ones, so I was so happy to join my favorite voice actor team when I received the offer."
In PROMARE, Matsuyama voices the protagonist character Galo Thymos, a new member of the rescue
team called "Burning Rescue." The sci-fi action film will open in Japan on May 24, 2019.
『プロメア』松山ケンイチ 単独インタビュー #松山ケンイチ #プロメア @promare_movie https://t.co/KsDxRPYksf

— シネマトゥデイ (@cinematoday) 2019年5月19日
---
"PROMARE" latest long PV
Synopsis:
The appearance of Burnish, a race of flame-wielding beings that suddenly appeared by mutation, triggered
the unprecedented situation that destroyed half of the whole world with fire. 30 years has passed since then.
A group of offensive members calling themselves "Mad Burnish" start destroying the world again. The story
revolves around the intense battles between Galo Thymos, a new member of the anti-Burnish rescue team
"Burning Rescue," and Lio Fotia, the leader of "Mad Burnish."
Main voice cast:
Galo Thymos: Ken'ichi Matsuyama (L in the Death Note live-action films)
Lio Fotia: Taichi Saotome (Renji Abarai in Bleach live-action film)
Kray Foresight: Masato Sakai (Rei Fukai in the Yukikaze OVA series)
Aina Ardebit: Ayane Sakura
Remi Puguna: Hiroyuki Yoshino
Varys Truss: Tetsu Inada
Lucia Fex: Mayumi Shintani
Ignis Ex: Rikiya Koyama
Gueira: Nobuyuki Hiyama
---
Source: Cinema Today
©TRIGGER, Kazuki Nakashima/XFLAG Studio