Detective Conan:The Fist of Blue Sapphire has almost reached the 9 billion yen mark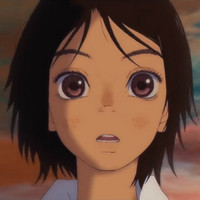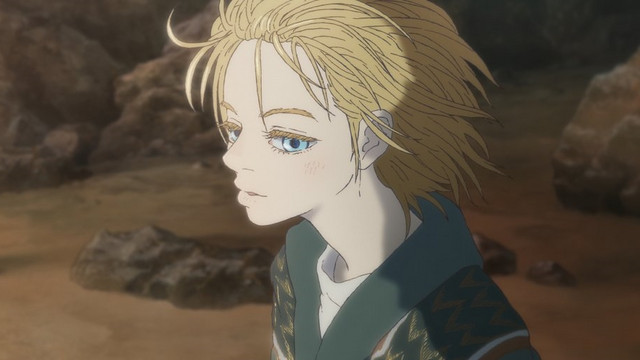 The anime film adaptation of Daisuke Igarashi's award-winning fantasy manga Kaiju no Kodomo/Children
of the Sea was released in 164 theaters (about a half of regular Japanese films') across Japan on June 7,
ranking fifth in its opening weekend.
52-year-old Ayumu Watanabe (After the Rain, Gurazeni) served as director at Studio 4°C (Tekkonkinkreet,
Berserk: Golden Age Arc), alongside character designer/chief animation director Keinichi Konishi (Tokyo
Godfathers, A Good Librarian Like a Good Shepherd) and soundtrack composer Joe Hisaishi (Hayao Miyazaki
and Takeshi Kitano films).
According to Studio 4°C's official Twitter, the anime adaptation project was launched six years ago, on
June 7, 2013, when the studio's producer visited to meet Shogakukan's editor in charge of the manga
to ask their permission to adapt it into an anime feature film.
6年前の今日(2013年6月7日)、「海獣の子供」を映画化したいと弊社プロデューサーが小学館の担当者さんに打診のためお会いした日でした。
先ほど、初日舞台挨拶が終わりました。#海獣の子供

— STUDIO4℃のC子 (C-ko) (@STUDIO4C) 2019年6月7日
Meanwhile, the music video for the anime's theme song "Umi no Yuurei" (The ghost in the sea)
written/composed/arranged/performed by 28-year-old Japanese singer-songwriter Kenshi Yonezu was
posted on YouTube at 8:00 am on May 28 (JST), and immediately viewed 10 million times only in four
days and 12 hours, which was the fastest record in his professional career.
Last week's winner Godzilla: King of the Monsters, the third installment of Legendary Pictures' MonsterVerse
franchise, dropped hard in its second weekend with only 372 million yen, about a half of its opening weekend
gross. Its total gross has reached 1.7 billion yen so far, which was 390 million yen less than the first two-week
gross of Shin Godzilla in August 2016.
The 23rd Detective Conan feature film Konjou no Fist/The Fist of Blue Sapphire in tenth had crossed the 8.9
billion yen mark, and still needs 280 million yen more to become the top-grossing film in the franchise.
---
Weekend box office in Japan (June 8-9, 2019)
(ticket sales basis)
1 (new). "Aladdin" - 1.39 billion yen
2 (1). "Godzilla: King of the Monsters" - 1.76 billion yen
3 (2). "Confidence Man JP" - 2.21 billion yen yen
4 (3). "Aircraft Carrier Ibuki" - 930 million yen
5 (new). "Children of The Sea"
6 (5). "Kingdom" - 5.34 billion yen
7 (5). "Pokemon Detective Pikachu" - 2.79 billion yen
8 (4). "Parallel World Love Story" - 370 million yen
9 (7). "Sadako" - 560 million yen
10 (8). "Detective Conan: The Fist of Blue Sapphire" - 8.91 billion yen
"Children of the Sea" official trailer 2
---
© KaijunoKodomo Committee
© Daisuke Igarashi/Shogakukan