Premiere advance screening event is set to be held on July 3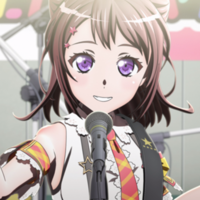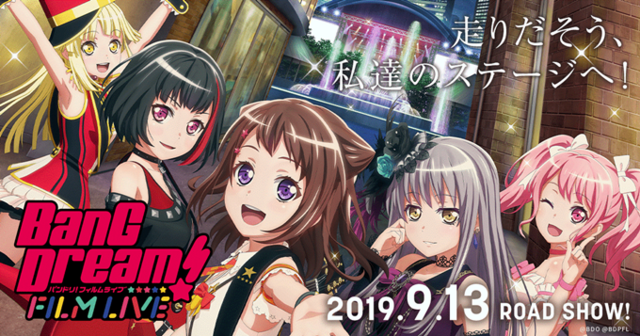 Bushiroad has announced that BanG Dream! FILM LIVE, the first animation live concert film in its
BanG Dream franchise, is set to be released in 56 theaters across Japan on September 13, 2019.
And the price for its day ticket is confirmed as 2,000 yen (about 18.42 US dollars), 100 yen higher
than a regular price for movie tickets in Japan.
Two month prior to the release, a premium advance screening event for the film will be held at the
United Cinema Toyosu in Tokyo at 19:00 on July 3, and live-viewings of the event will be also planned
in 14 theaters in Japan simultaneously. It will be the film's first public screening in the world.
The five voice cast who are scheduled to appear on the stage are:
Aimi (Kasumi Toyama in Poppin'Party)
Hisako Kanemoto (Tsugumi Hazawa in Afterglow)
Ami Maeshima (Aya Maruyama in PastelPalettes)
Haruka Kudo (Sayo Hikawa in Roselia)
Yuuri Yoshida (Hagumi Kitazawa in Hello, Happy World!)
---
1,800 yen advance ticket with an A4-size clear file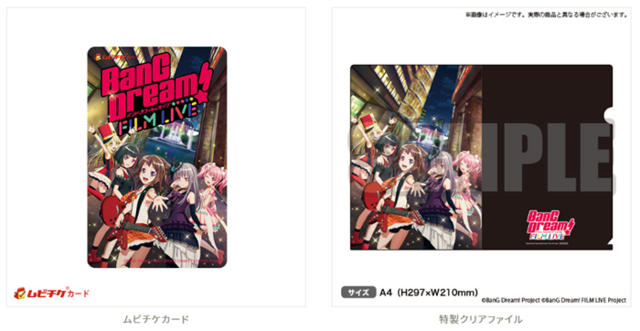 Aeon Cinema-exclusive 2,500-yen advance ticket with mini towels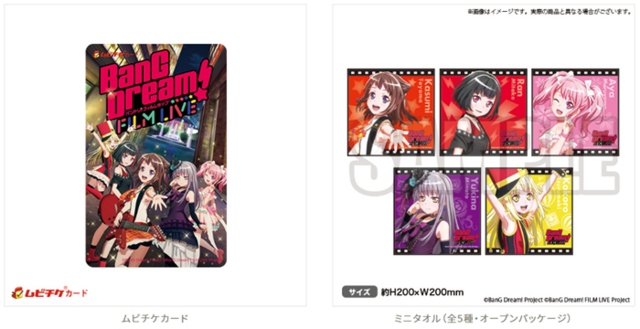 Lawson-exclusive 5,300 yen advance ticket with a B2-size tapestry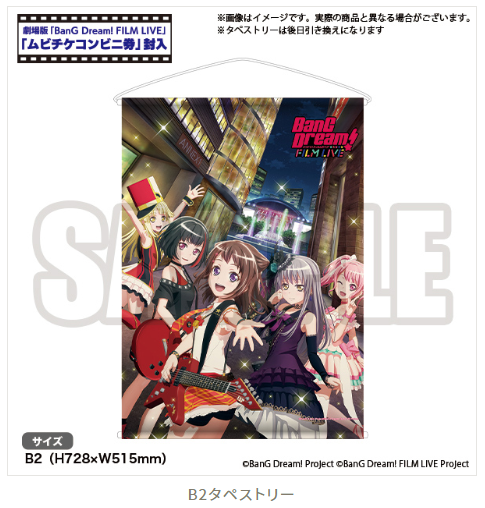 3,300 yen advance ticket with big-size acryl stands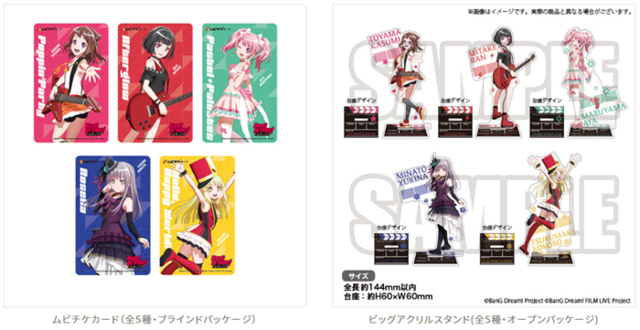 ---
Source: Bushiroad press release
©BanG Dream! Project ©BanG Dream! FILM LIVE Project