The first week theatergoers receive a poster visual postcard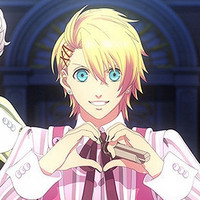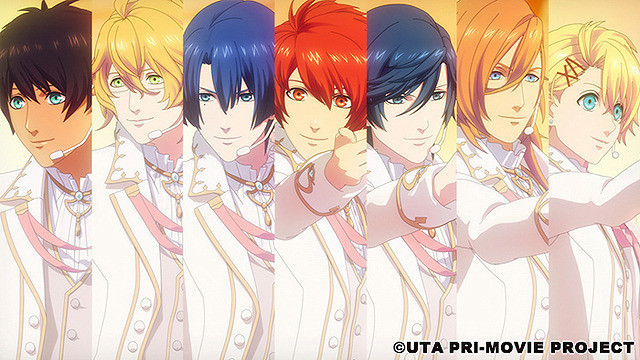 It is confirmed today that the Uta no Prince-sama franchise's first feature film Uta no Prince-sama The Movie: Maji LOVE Kingdom sold 100,981 tickets and earned 222,737,500 yen in its first three days. The 84-minute film was released in 126 theaters (about one third of major Japanese films' theater count in their openings) across Japan on June 14, 2019. 
As reported earlier, the film debuted in sixth place in the box office ranking for the weekend of June 15 and 16, and also topped Pia's first day satisfaction ranking with a very good 92.4 approval rating.
---
Voice actors' photos from the stage greeting event held at Pacifico Yokohama Main Hall on Saturday.
By Jinichi Suwabe (Ren Jinguji):
『劇場版 うたの☆プリンスさまっ♪マジLOVEキングダム』公開記念舞台挨拶終了!ありがとうございました。
WE ARE ST☆RISH! pic.twitter.com/giCljgKv1B

— 諏訪部順一 Junichi Suwabe (@MY_MURMUR) 2019年6月15日
By Tsubasa Yonaga (Nagi Mikado):
さてさてこちらは
劇場版 うたプリの中で
翔、シオン、ナギの3人で歌っている
『Colorfully☆Spark』の3人で写真を撮りましたぁ〜(о´∀`о)
劇場版でこのポージングをしているシーンがあるからぜひ探してみてね☆〜(ゝ。∂) pic.twitter.com/dVc0XtPn5g

— 代永翼 (@numanumakapa) 2019年6月15日
By Shouta Aoi (Ai Mikaze):
劇場版『うたの☆プリンスさまっ♪マジLOVEキングダム』公開記念舞台挨拶!

昼、夜共に、会場に来てくださった皆様、ライブビューイングの皆様、香港の皆様!

ありがとうございました(*´꒳`*)
たのしんでもらえていたら幸いです!#ブレテットナイト#カルテットナイト pic.twitter.com/Nt6C9f3gd8

— 蒼井翔太 (@shouta0811aoi) 2019年6月15日
By Yuuma Uchida (Eiji Otori):
本日は「劇場版 うたの☆プリンスさまっ♪ マジLOVEキングダム」公開記念舞台挨拶でした!!うたプリのハッピーパワーを実感!!1人でも多くの人に皆のライブを見て、感じてほしいです!スゴイぞー!(ゆうま)#内田雄馬#うたプリ pic.twitter.com/7QPAVaacR2

— 内田雄馬公式アカウント (@yuma_u_official) 2019年6月15日
By Axl One staff:
一ノ瀬トキヤ役、宮野真守さんと!いつもありがとうございます!7月にはAnime Expo2019にも出演させて頂きます。皆様、是非マジLOVEキングダムの世界をお楽しみ下さい!そして…宮野真守さん公式も要チェックです!#うたプリ#マジLOVEキングダム pic.twitter.com/0OVm6xlAJj

— アクセルワンスタッフ (@axlone_staff) 2019年6月15日
「劇場版 うたの☆プリンスさまっ♪ マジLOVEキングダム」公開記念舞台挨拶に一十木音也役、寺島拓篤が登壇いたしました。皆様の熱い応援のおかげでついに劇場版公開となりました!是非劇場までお運び下さい!ST☆RISHで記念の一枚!#うたプリ#マジLOVEキングダム pic.twitter.com/oWPfLX50YY

— アクセルワンスタッフ (@axlone_staff) 2019年6月15日
---
1st trailer:
2nd trailer:
Key visual: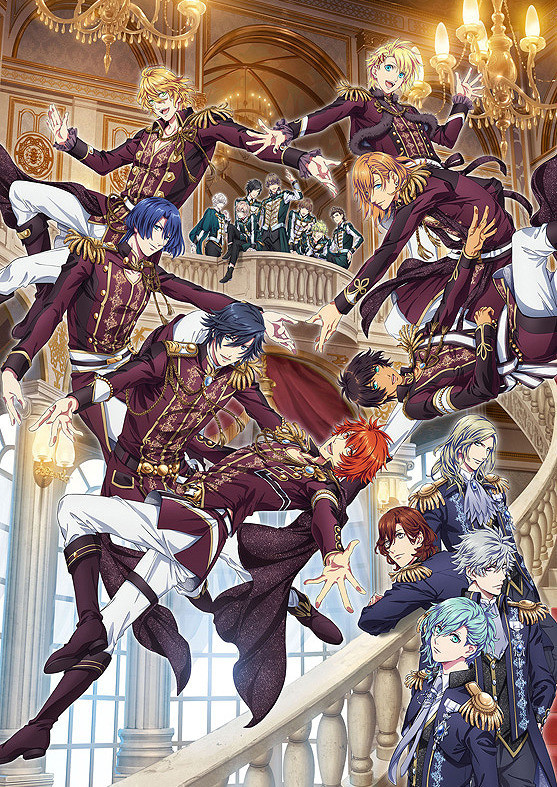 ---
Source: Spice, Mantan Web
©UTA☆PRI-MOVIE PROJECT