Ex-NGT48 member Rena Hasegawa has served as the anime's official reporter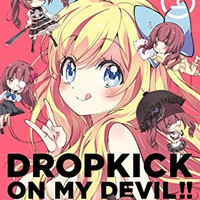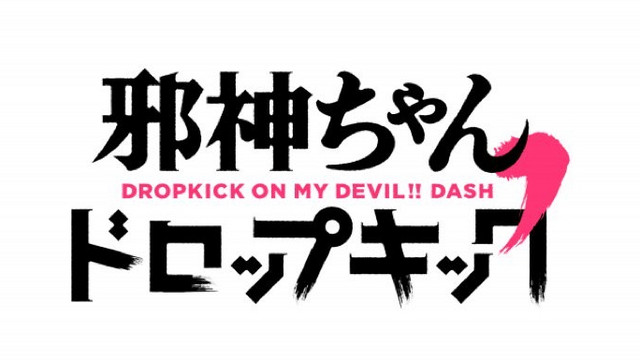 At the special talk event with producer Koichiro Natsume in the ongoing "Jashin-chan Exhibition Mini" on Friday, the official title for the upcoming second season of the TV anime Dropkick on My Devil! was announced as Dropkick on My Devil!! Dash.
The exhibition has been held to commemorate the seventh anniversary of Yukiwo's original manga and the broadcast of the TV anime's second season at Shibuya Marui in Tokyo since June 15. As reported, the highly-anticipated new season is set to launch in Japan sometime in 2020.
邪神ちゃんドロップキック2期の正式タイトルは「邪神ちゃんドロップキック'(ダッシュ)」に決定!実は1月からホームページやスライドの背景や邪神ブレードにしれっと使っていました。そこに書いてあったんですねー「DROPKICK ON MY DEVIL!! DASH」と!!誰か気がついたら白状しようと思ってました。 pic.twitter.com/2QEUiag5Ul

— アニメ「邪神ちゃんドロップキック」 (@jashinchan_PJ) 2019年6月21日
18-year-old Rena Hasegawa, an ex-member of Japanese girl idol group NGT48, has served as the official reporter for the anime as her first solo work. She also joined the talk with the producer.
【ケムリクサPOP UP SHOP & 邪神ちゃんドロップキック展ミニ in 渋谷マルイ】
本日6/21(金)「夏目公一朗 プロデューサー・長谷川玲奈さん トークショー」開催されました。
ご来場いただきまして、誠にありがとうございました
>https://t.co/4J0VUhihqO #ケムリクサ #邪神ちゃんドロップキック #jcdk pic.twitter.com/ThgRIoA5V2

— 渋谷マルイ アニメイベント (@marui_shibuya_a) 2019年6月21日
Rena Hasegawa's video report of the exhibition
邪神ちゃん公式レポーター長谷川玲奈さん@bbg_hasegawa315 の最初のお仕事終了です!アニメやキャラクターの紹介、そして6月15日から渋谷マルイさんで始まる「邪神ちゃん展ミニ」の告知をしてくれました。ありがとうございます!みんなで長谷川さんを応援していきましょう! pic.twitter.com/Z2w45E8qJq

— アニメ「邪神ちゃんドロップキック」 (@jashinchan_PJ) 2019年6月10日
---
Source: TV anime "Dropkick on My Devil!" official Twitter
©Yukiwo, Comic METEOR/Jashin-chan Dropkick Production Committee