Yuki Kaji (Eren): "I am impressed by its volume and high quality that surpassed my expectation."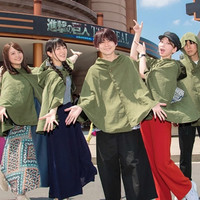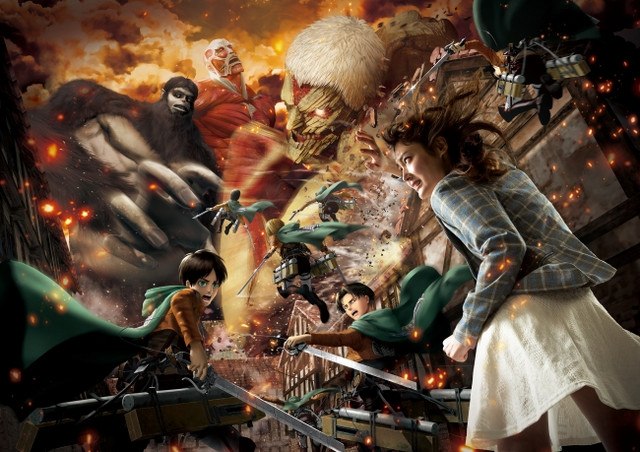 As part of its "Universal Cool Japan 2019" event, Universal Studios Japan has been offering "Attack on Titan: The Real," a 3D live theater inspired by Hajime Isayama's internationally popular Attack on Titan manga series since May 31.
On June 22, the seven main voice actors/actresses from the Attack on Titan anime visited the park to experience its attractions. The seven members were: Yuki Kaji (Eren Yeager), Yui Ishikawa (Mikasa Ackerman), Marina Inoue (Armin Arlert), Shiori Mikami (Krista Lenz), Tomohisa Hashizume (Bertolt Hoover), Saki Fujita (Ymir), and Hiroshi Kamiya (Levi). Kamiya had been dreaming of visiting USJ with his fellow voice actors. His dream finally came true on last Saturday.
In the costume of Survey Corps with the vertical maneuvering equipment, the seven posed at the entrance.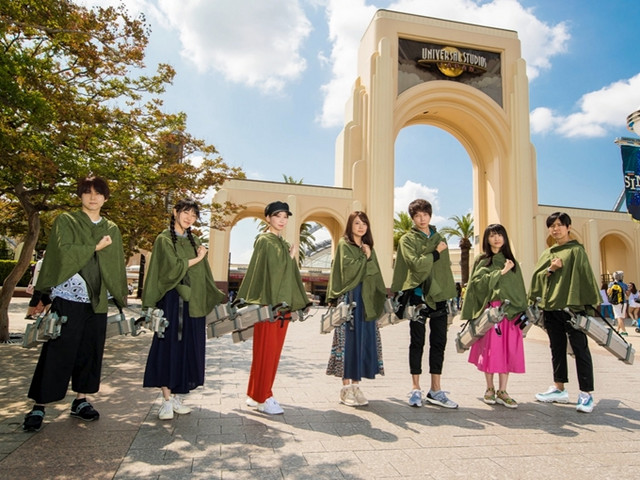 They met the life-sized "Clone-oid" figures of Levi and Erwin. Kamiya said, "It seems like it can start moving now, its quality is more than I expected. You cannot understand this height of quality without actually seeing it."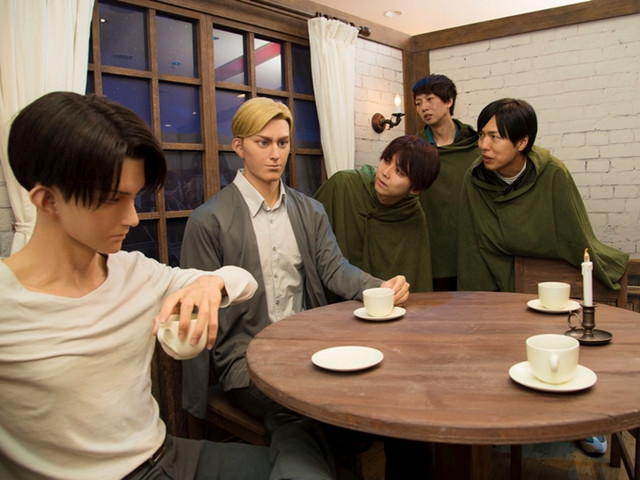 Then, they visited "Finnegan's Bar&Grill" that offered the special menu inspired by the food of Survey Corps. Because it included potato, Ishikawa said, "I wish we could come with Yu Kobayashi (Sasha)."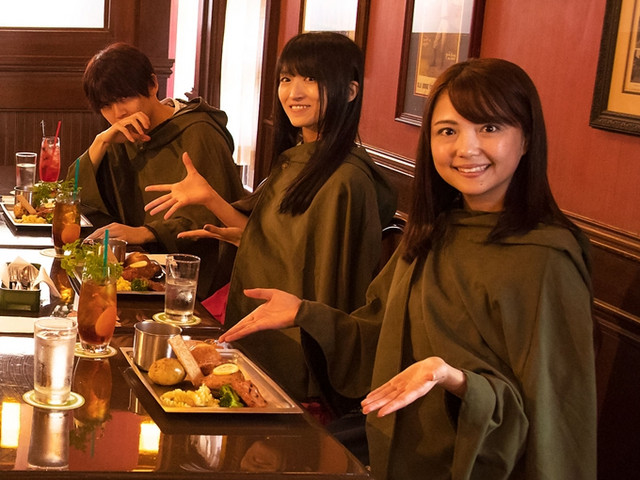 After experiencing the "Attack on Titan: The Real" attraction, Eren VA Kaji said, "I am impressed by its volume and high quality that surpassed my expectation. Not only the attraction, the experiences that visitors could feel the world of Attack on Titan from many angles were offered in various timelines. I strongly felt the great love for Attack on Titan from Universal Studios Japan."
Then Mikasa VA Ishikawa added, "It was the first time for me to put the the vertical maneuvering equipment on, it was more difficult to handle than I expected. I was fascinated by the skills of the crew who performed great actions with such equipment on the stage."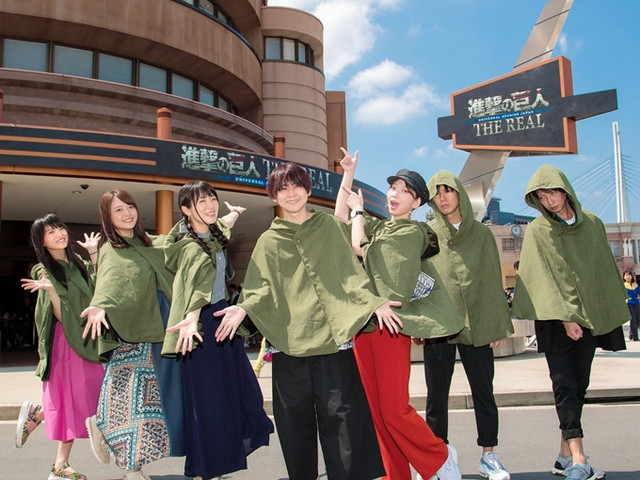 As a memorial for their visit, they wrote their autographs on their anime character posters.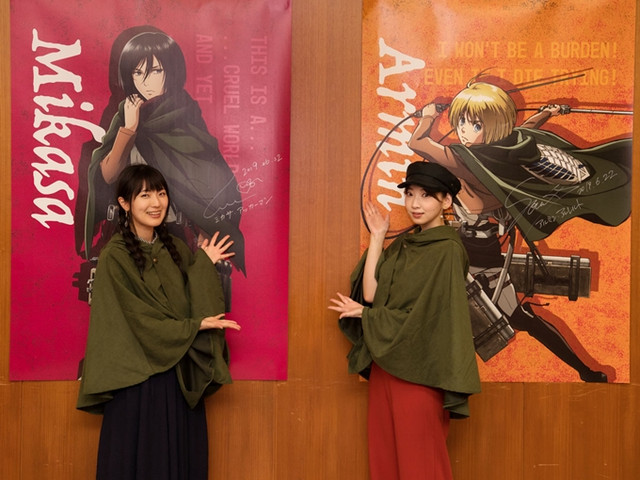 "Attack on Titan: The Real" PV:
---
Source: Universal Studios press release
©Hajime Isayama, KODANSHA/"ATTACK ON TITAN" Production Committee