"Detective Conan: The Fist of Blue Sapphire" has finally crossed the 9 billion yen mark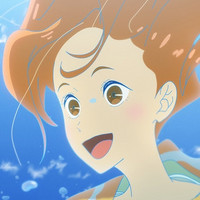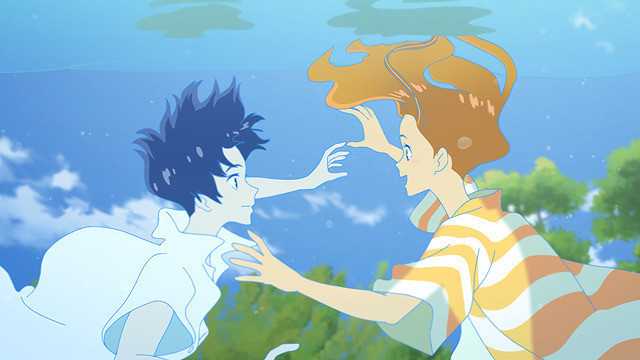 Internationally acclaimed director Masaaki Yuasa (Lu over the Wall, Devilman Crybaby)'s highly-anticipated new feature film Kimi to, Nami ni Noretara/Ride Your Wave was released in 299 theaters across Japan on June 21. Despite massive publicity efforts, it debuted in ninth place with a poor 80 million yen. It also ranked only fourth in Pia's first day satisfaction ranking.
His previous feature film Yoaketsugeru Lu no Uta/Lu over the Wall won the Cristal for Best Feature film award at Annecy International Animated Film Festival in 2017, which gave him international fame as an animation director. However, the honor seemingly didn't have much influence on Japanese audiences.
Already out of the top 10 for a while, but the 23rd Detective Conan feature film Konjyou no Fist/The Fist of Blue Sapphire has finally crossed the nine billion yen mark in its domestic market. It still needs 140 million yen more to become the top-grossing film in the Conan anime franchise by surpassing the current record of 9.18 billion yen marked by the 22nd film Zero the Enforcer in 2018.
As a final push, the film plans to start its 4DX attraction screenings on August 23, 2019, so there is still a chance to break the record during this summer.
---
Weekend box office in Japan (June 22-23, 2019)
(ticket sales basis)
1 (1). "Aladdin" - 5.51 billion yen
2 (new). "The Fable" - 396 million yen
3 (new). "Dark Phoenix" - 132 million yen
4 (2). "Men in Black International" - 690 million yen
5 (3). "Godzilla: King of the Monsters" - 2.46 billion yen
6 (5). "Confidence Man JP" - 2.68 billion yen
7 (6). "Uta no Prince-sama The Movie: Maji LOVE Kingdom" - 370 million yen
8 (4). "Girls und Panzer das Finale Second Chapter" - 280 million yen
9 (new). "Ride Your Wave" - 80 million yen
10 (6). "Rascal Does Not Dream of a Dreaming Girl" - 230 million yen
"Ride Your Wave" trailer:
Announcement PV for "Detective Conan: The Fist of Blue Sapphire" 4DX attraction screenings:
---
©2019 "Kimi to Nami ni Noretara" Production Committee
©2019 Gosho Aoyama/Detective Conan Production Committee