The project has 117 Onsen Musume girls in Japan and Taiwan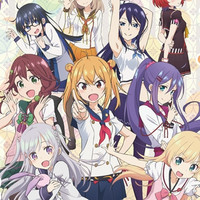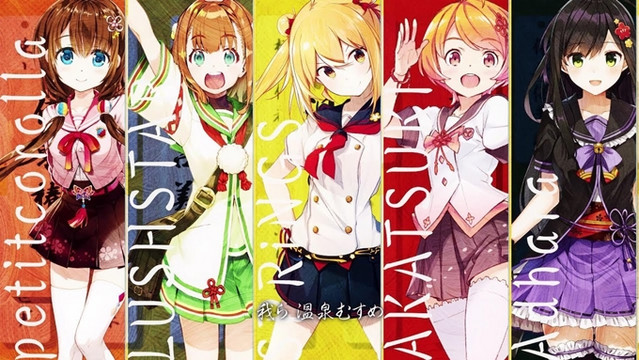 The multimedia regional revitalization project Onsen Musume announced on June 24 that it has started receiving official support from Japan Tourism Agency, an agency of the Ministry of Land, Infrastructure, Transport and Tourism.
The project featuring "Onsen Musume" goddess girls inspired by the hot springs in Japan and Taiwan was launched by Tokyo-based company Enbound in November 2016, and now has 117 girls as of May 2019. Its various efforts to stimulate the local tourism market and businesses, such as concert events, music CDs, anime PV, manga, games, and web radio programs, are highly praised by the Japanese government.
The press release says:
"To continue to promote 'recognition and visits' in regional cities and sightseeing areas, the project is working in cooperation with the Japan Tourism Agency, regional municipalities, and different spas to expand its activities in order to spread the word to a wide variety of generations and people around the world about onsens (hot spring spas), a world-class part of Japanese culture."
【お知らせ】
「温泉むすめプロジェクト」に観光庁の後援が正式決定!https://t.co/WyhHY13cKf

これまで行われた地方都市でのイベント活動や温泉地の啓蒙活動を評価いただき、観光庁の後援が正式に決定しました!

引き続き、温泉むすめプロジェクトを宜しくお願い致します!#温泉むすめ #温むす pic.twitter.com/01X2qWjqZN

— 「温泉むすめ」公式 (@onsen_musume_jp) 2019年6月24日
"Onsen Musume Project" main visual: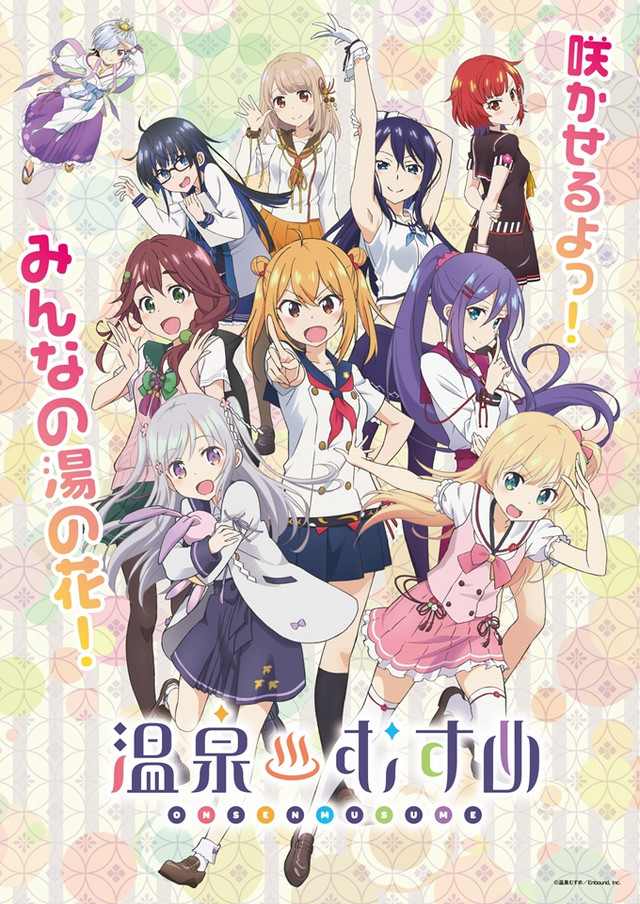 Anime PV "Junjyou - SAKURA" produced by Doga Kobo in August 2017:
Music video "Sakaseyo Wakaseyo Bang Bang BURN!" posted in May 2018:
---
Source: Enbound press release
(C)Onsen Musume/Enbound, Inc.