Two-part film will be released consecutively in the summer of 2020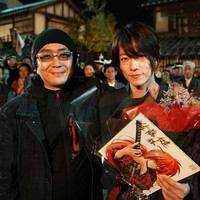 The official Twitter for the forthcoming two-part "Final Chapter" of the live-actin film adaptation based on Nobuhiro Watsuki's action jidaigeki manga series Rurouni Kenshin reported today that its shooting was finally wrapped up on June 7. It has been held in 43 locations across Japan, including Kyoto, Nara, Shiga, Mie, Hyogo, Kumamoto, Hiroshima, Tochigi, Saitama, and Shizuoka, with 6,000 extras for seven months since November 4, 2018.
30-year-old Takeru Sato, who reprises his iconic role as Himura Kenshin one more time, says, "It was a very tough shooting, but it was also thick days spending with the reliable staff throughout the series. I was so happy to feel the joy of playing my favorite role." The director of the all films in the series that launched in 2012, Keishi Otomo also adds, "During the seven-month shooting, we overcame all sort of difficulties with everyone's power. No exaggeration to say it became a 'legend.' I think we were able to film a lot of impressive and powerful shots."
The "Final Chapter" tells two stories based on the manga's final "Jinchu" arc and the 1999 OVA "Tsuioku-hen/Trust & Betrayal." They focus on the past story of Kenshin as Hitokiri Battousai during the final years of the Bakumatsu era, and Kenshin's final confrontation against the strongest enemy, Enishi.
The two-part film is scheduled to be released consecutively in the summer of 2019.
Director Otomo and Sato: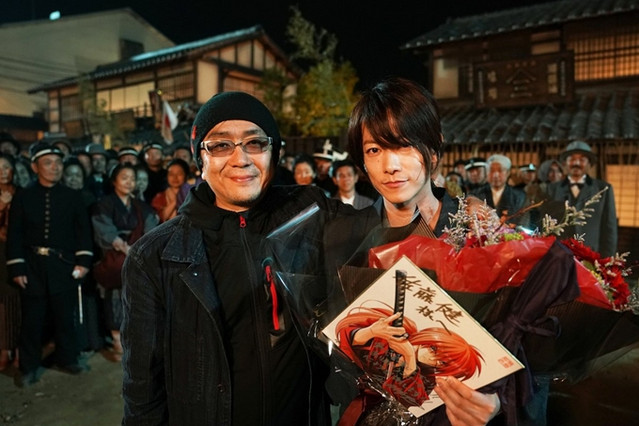 Manga author Watsuki sent a hand-written message to Sato: "Thank you for playing Kenshin. I relally appreciate it from the bottom of my heart."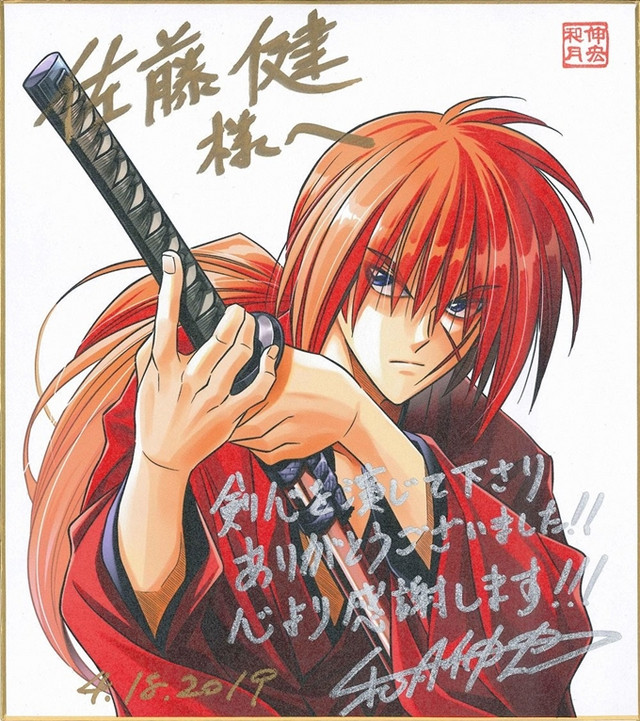 エキストラ延べ6,000人、全国43カ所、7カ月以上の撮影を経て―
『#るろうに剣心最終章』遂にクランクアップ。

「好きな役を演じる喜びを感じ、本当に幸せでした」と想いを語った佐藤健さん。クランクアップ時には、和月伸宏先生から直筆メッセージ入りの色紙が贈られました!2020年夏、ご期待下さい! pic.twitter.com/qnK9BOYDh2

— 映画『るろうに剣心』公式アカウント (@ruroken_movie) 2019年6月28日
Teaser visual featuring Kenshin, who has only one scar on his left cheek.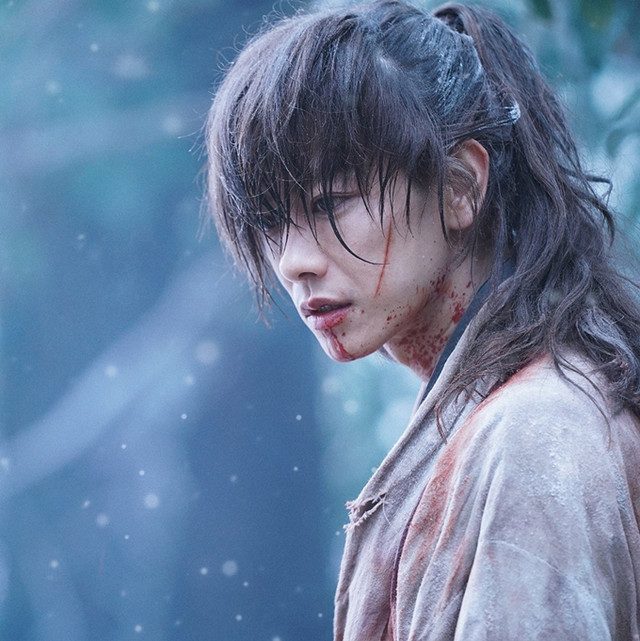 ---
Sourece: "Rurouni Kenshin" live-action film official Twitter , Eiga.com
©Nobuhiro Watsuki/SHUEISHA
©2020 "Rurouni Kenshin Final Chapter" Production Committee