Tickets go on sale July 19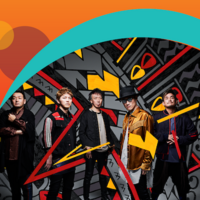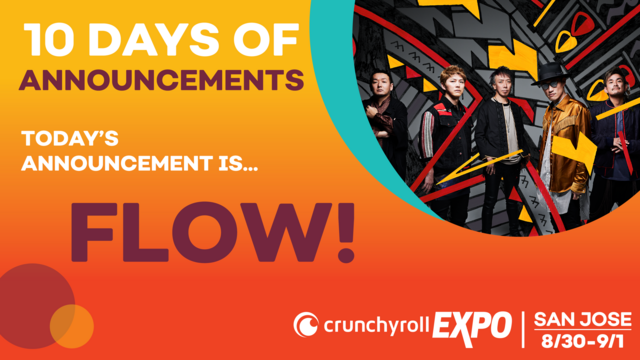 The announcements continue to roll in for Crunchyroll Expo 2019, and the latest has an awesome musical act getting in on the weekend fun. FLOW will be performing in concert at CRX 2019 on Friday, August 30, and the band will also be on hand to participate in a panel and autograph session.
You'll need a separate concert ticket as well as your CRX badge to attend. Tickets for the FLOW concert go on sale July 19, so stay tuned for more info!
About the band:
FLOW is a five-piece rock band made up of KOHSHI (vocals), KEIGO (vocals), TAKE (guitar), GOT'S (bass), and IWASAKI (drums). KOHSHI and his brother TAKE have been making music together since 1993. They formed FLOW in 1998. KEIGO and GOT'S joined in 1999, followed by IWASAKI in 2000.
FLOW has released 33 singles and 10 original albums since they put out their major debut single, "Blaster," in 2003. Over the past 15 years they have collaborated with more than 50 anime titles and are supported by a wide range of people. In 2018 they made a live tour focusing on theme songs from anime such as Naruto, Code Geass: Lelouch of the Rebellion, Tales of Zestiria the X, Dragon Ball Z, and more.
During the tour they visited over 18 countries in Asia, North and South America, and Europe. In January 2019 they held their second live performance in Nippon Budokan in 10 years and announced the release of new album TRIBALYTHM on April 10, 2019. With the new album, they will hold a nationwide tour, FLOW LIVE TOUR 2019 [TRIBALYTHM], in six cities.
Stay tuned for more CRX updates!
>>Visit the Crunchyroll Expo 2019 Website